Tyler James Williams Opens Up About Childhood Fame
Tyler James Williams Opens Up About "Traumatic" Childhood Fame: "The Weirdest Sh*t in the World"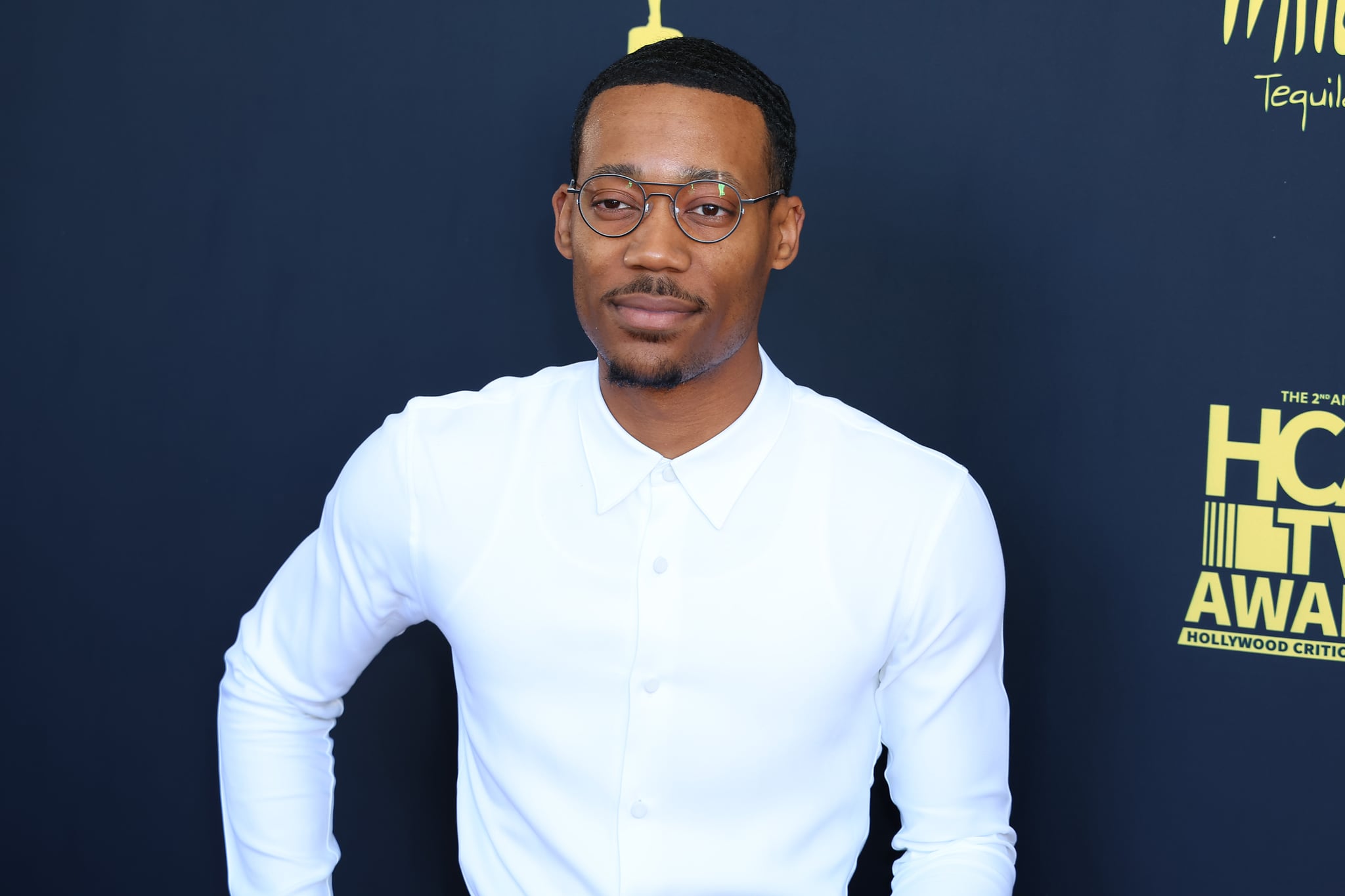 Tyler James Williams has been in the industry ever since making his first television appearance on "Sesame Street" at age 4. But despite his many TV and movie roles over the years ("Everybody Hates Chris," "Dear White People, " "The Walking Dead") — his latest being his award-winning turn as teacher Gregory Eddie on "Abbott Elementary" — the 30-year-old star is still adjusting to fame (and his newfound heartthrob status). In fact, in a new interview with GQ, published on March 22, Williams shared that he considers his formative years when he transitioned into adulthood a "traumatic," disorienting experience.
"So as I'm going through the most awkward years of my life, everyone sees it."
"The time this was happening was the same time the internet was becoming more ingrained in the industry," he said, noting that being famous as a teen was "the weirdest sh*t in the world." "So as I'm going through the most awkward years of my life, everyone sees it. I think my voice was cracking nonstop during seasons two and three [of 'Everybody Hates Chris']. I was trying to find myself in front of everybody. And everybody had an opinion and was getting used to getting theirs out."
To this day, Williams confirms that he still gets "triggered by things that are part of everybody else's childhood," like his earlier roles. "Every time someone comes up to me, regardless of what it is they recognise me for, what that says to me in the moment is that I'm seen," he added. "I have to be on, immediately, because someone's watching."
As a result of his troublesome relationship with fame, Williams told GQ that he's leaned on therapy to help him work through issues like hypervigilance. "I could hear my name being brought up from two, three tables down. I could see how many people clocked me when I walked in the door. And that's not healthy," he shared.
This isn't the first time Williams has opened up about his experience as a child actor. His "Abbott Elementary" run has helped resurface the conversation, with Williams telling Bustle in November 2022, "The more I talk about it, the better I feel. For a long time, I tried to outrun it, and it made things worse."
As one of few stars who has survived childhood fame nearly unscathed, Williams is currently enjoying being part of an Emmy, Golden Globe, SAG, and NAACP Image-award-winning sitcom that's gearing up for its third season. However, he warned GQ that fans shouldn't get too used to seeing him everywhere. "I hope people don't expect me to maintain this," Williams said of his "Abbott Elementary" success. "I'm going away again after this is done."