Who Has Nam Joo-Hyuk Dated?
Everyone K-Drama Heartthrob Nam Joo-Hyuk Has Dated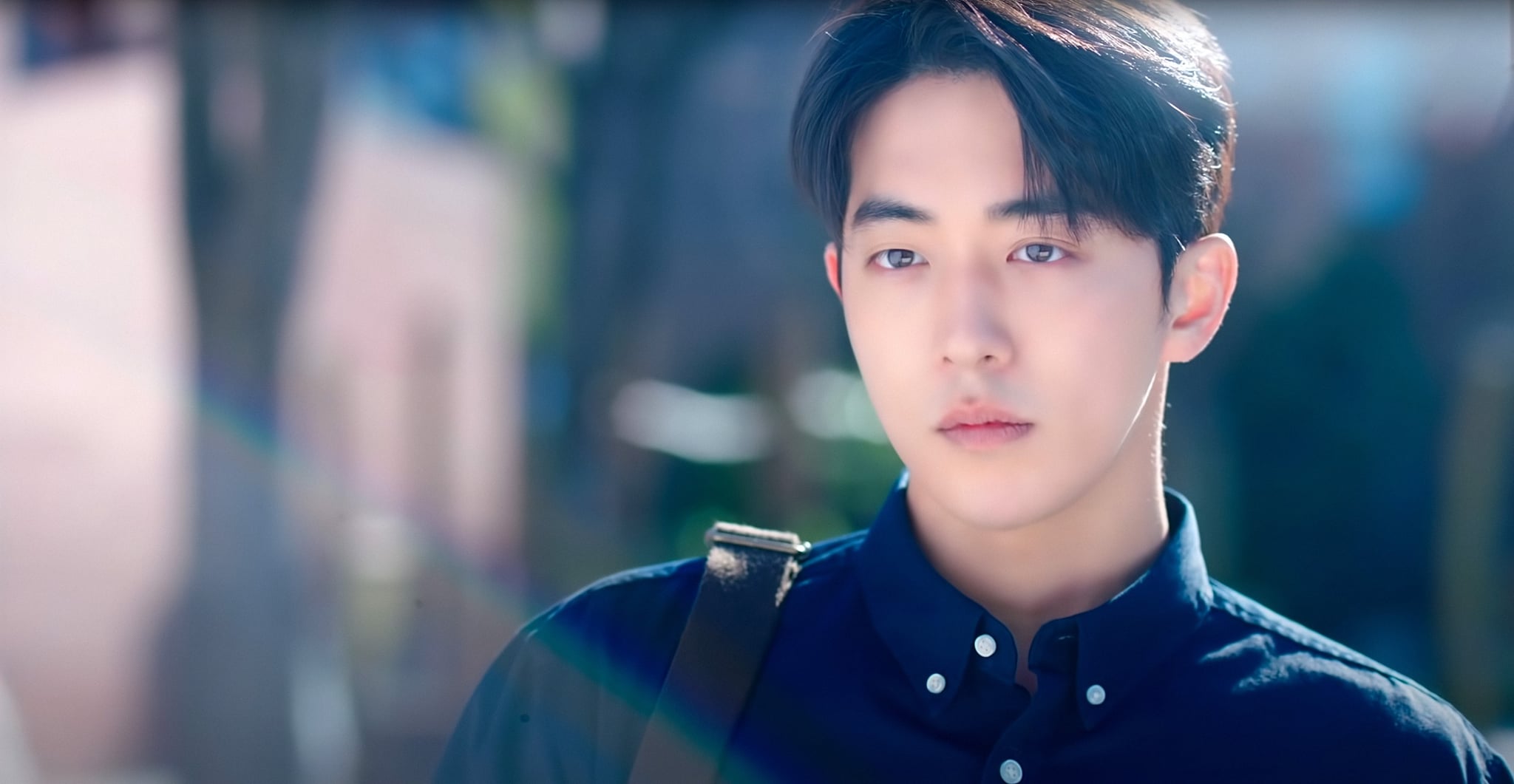 Image Source: Everett Collection
Nam Joo-Hyuk is definitely the internet boyfriend we deserve! Though fans are missing him dearly while he serves his mandatory service in the Korean military (as all able-bodied Korean men must by age 28), they're relying on his his dreamy roles in hit K-dramas like "Weightlifting Fairy Kim Bok-Joo," "Start-Up," and "The Light in Your Eyes" to keep his face fresh in their minds.
Nam took his dreamboat status to a whole new level through his 2022 role as Yi-Jin on Netflix's romance-drama "Twenty-Five Twenty-One." Whether it's his undeniable chemistry with Kim Tae-ri's Na Hee-Do, the way he blushes adorably in the aspiring fencer's presence, his sad eyes whenever they're forced to part ways, or simply his million-dollar smile, Nam is all fans can think about ever since the show aired. And naturally, fans are wondering about the Korean heartthrob's relationship status. Is he still on the market? If so, how?
Despite his magnetic personality, the actor has kept his personal life mostly out of the spotlight. While the model-turned-actor has been linked to several costars throughout his career, the list of partners he's actually dated in the public eye is pretty small. Read ahead to learn more about Nam's past and current romantic relations.
Nam Joo-Hyuk and Lee Sung-Kyung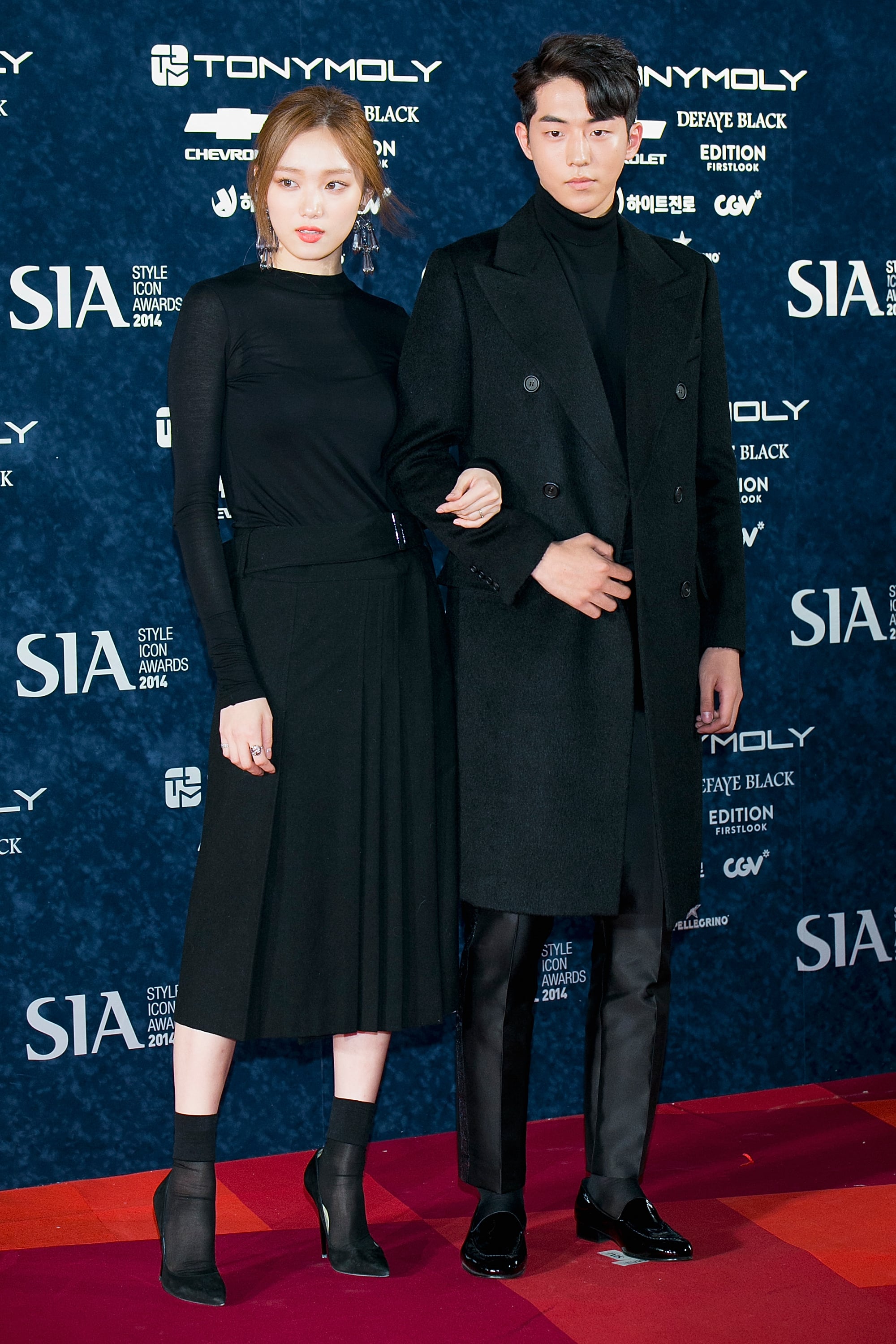 Image Source: Getty / Han Myung-Gu / WireImage
Nam and Lee Sung-Kyung were once signed under the same agency, YG K-Plus, so their friendship goes way back to their early modelling days when they worked on several modelling gigs together and occasionally escorted one another at red carpet events.
Naturally, when the pair were cast as the romantic leads in "Weightlifting Fairy Kim Bok-Joo" in 2016 and grew even closer, dating rumours were bound to take flight. Their convincing chemistry on screen plus their off-set outings (including a date to Coldplay's concert in Seoul) only fueled the romance theories.
When fan speculation reached a frenzy, the couple finally confirmed their relationship status after filming for "Weightlifting Fairy Kim Bok-Joo" wrapped in 2017.
"It is true that they are now in a relationship and happily dating," their mutual agency, YG Entertainment, said in an April 2017 statement (via Soompi). However, the couple went their separate ways not long after — officially splitting in August that year. "We checked with Nam Joo-Hyuk and Lee Sung Kyung, and it is true that the two recently broke up," YG said in a statement (via Soompi) at the time, citing their busy schedules as the reason for their split.
In February 2022, SBS News sparked rumours Nam and Lee had rekindled their relationship, piecing together instances when the pair were reportedly seen wearing matching clothes and accessories, but neither of the actors nor their management company ever confirmed or denied the speculation.
Is Nam Joo-Hyuk Dating Someone Right Now?

As of now, Nam is not in a relationship as far as the general public knows, and fans shouldn't expect any romance updates over the course of the next 18 months following his March enlistment in the Korean military.
However, we have an idea of what Nam looks for in an ideal partner. In 2017, he told Sports Seoul (via Soompi) he'd like to be with someone who's an offscreen version of Kim Bok-Joo, the character played by Lee in "Weightlifting Fairy Kim Bok-Joo." Bok-Joo is a character who is ambitious, is quiet yet charming, and always stands up for what she believes in.