Did 13 Reasons Why Change the Ending of Season 2?
A Fan Theory Suggests 13 Reasons Why's Season 2 Finale Was Supposed to Be WAY Different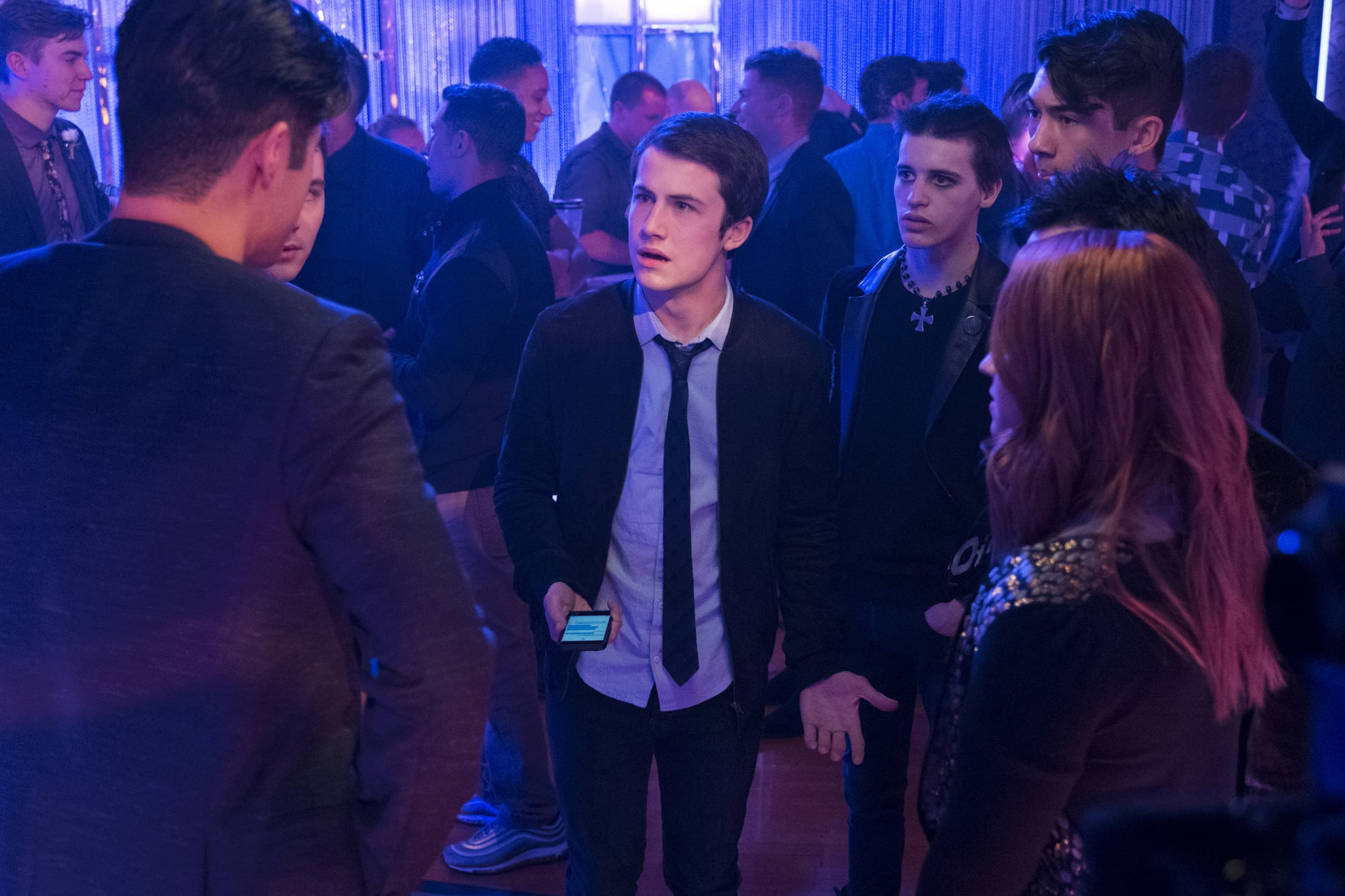 Warning: Serious spoilers for 13 Reasons Why ahead!
Netflix's 13 Reasons Why is officially coming back for a third season, but before that happens, we need to discuss the season two finale and a very interesting fan theory floating around. The season ends with Clay stopping Tyler's plan of orchestrating a school shooting at Liberty High during a school dance. At least, that's what we see on screen. But various fans on Twitter and Reddit pinpointed a key moment that suggests the show's ending was re-edited because of recent current events involving school shootings and gun control. It's hard to hear because of the song playing, but if you listen closely, you can hear the muffled sound of someone shouting, "He's got a gun!" around the 51:36 minute mark of the episode.
🚨🚨 13 reasons why finale spoilers 🚨🚨

looks like they reshot the ending. at 51:29 you clearly hear someone shout "he's got a gun!". plus the scene outside the dance...no extras, no other cars, even though it's a major school event?

🚨🚨 13 reasons why finale spoilers 🚨🚨

— georgia (@palefox) May 24, 2018
Obviously, that dialogue would have been in response to Tyler actually entering the school and committing a mass shooting. As we know, Clay realises what Tyler plans to do at the dance and comes rushing out to confront him in the parking lot at the last minute, which keeps Tyler from going into the gym and killing anyone (chiefly the jock who raped him, Monty). Clay convinces Tyler not to follow through with his plan by pleading with him that things will get better. Although the message of the scene is a good one, the scene itself is odd for a few reasons.
First, the two of them are completely alone in the school parking lot. If it's the night of a big dance, you're telling me no teachers are milling around keeping an eye on things? No one is sneaking outside for a cigarette break or to catch an early ride home with their parents? It doesn't really line up, unless you consider it was part of a reshoot. That's also supported by the fact Dylan Minnette and Devin Druid are the only actors in the scene (other than Christian Navarro, aka Tony, who pulls up in a car later on).
That being said, neither Netflix nor the cast has said anything about the ending being re-edited. It's also worth noting the show was written before the Parkland and Santa Fe shootings took place, and given how hot of a topic gun control is right now, it's possible that Netflix decided to change the finale in order to be more sensitive to the current climate. Until the network gives an official response, we can't know for sure.