Happy Country Songs 2018
30 New Country Songs That'll Boost Your Mood in No Time Flat!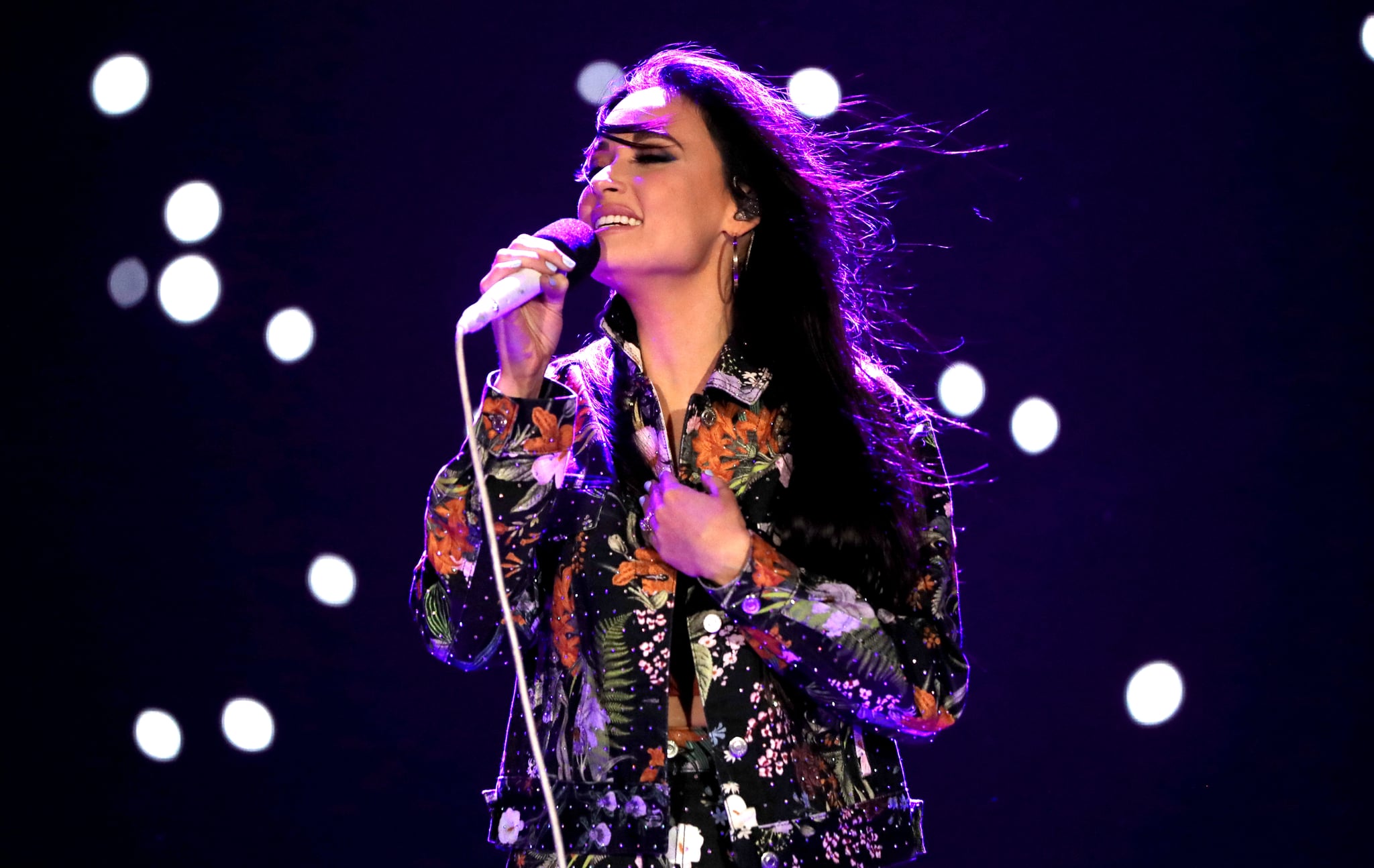 Country music often embraces living in the moment. If you want to instantly boost your mood, there's a breezy country song out there for you, whether you're cruising along a dirt road with the sunset gleaming in the horizon or lounging on a lawn chair with a cool drink in your hand. Of course, you're not limited to classics like Tim McGraw's "City Lights" and Zac Brown Band's "Chicken Fried." From Carrie Underwood's "The Champion" to Kacey Musgraves's "Butterflies," there are plenty of upbeat, feel-good country tunes from 2018 that you can jam out to right now.
"Butterflies" by Kacey Musgraves
"Something 'Bout You" by Sir Rosevelt
"Never Be the Same" by Camila Cabello and Kane Brown
"Keeper of the Flame" by Miranda Lambert
"Hello Beautiful" by Noah Schnacky
"Coming Home" by Keith Urban ft. Julia Michaels
"Starfire" by Caitlyn Smith
"Queens Don't" by RaeLynn
"The Champion" by Carrie Underwood ft. Ludacris
"Firechaser" by Jessica Mitchell
"Take You Home" by Cassadee Pope
"Slow Dance In A Parking Lot" by Jordan Davis
"All on Me" by Devin Dawson
"Bring the Family" by Rascal Flatts
"Love by the Moon" by Tyler Farr
"You Make It Easy" by Jason Aldean
"Mother" by Sugarland
"Take It From Me" by Jordan Davis
"Guilty" by The Shires
"Stay the Night" by The Shires
"Slow Your Roll" by Brothers Osborne
"Living" by Dierks Bentley
"Oh, What a World" by Kacey Musgraves
"Heatwave" by Missy Lancaster
"Ain't Seen It Yet" by The Wolfe Brothers
"Beach Mode" by Troy Kemp
"Ain't Coming Home" by Casey Barnes
"Highway Sky" by Adam Eckersley & Brooke McClymont
"Runaway Train" by Andrew Swift
"Get Along" by Kenny Chesney
Just remember: you'll need to download the free Spotify software or app to listen to our playlists!