JK Simmons J Jonah Jameson Cameo in Spider-Man Far From Home
This Character's Cameo in Spider-Man: Far From Home Is So Unexpected, We're Still Reeling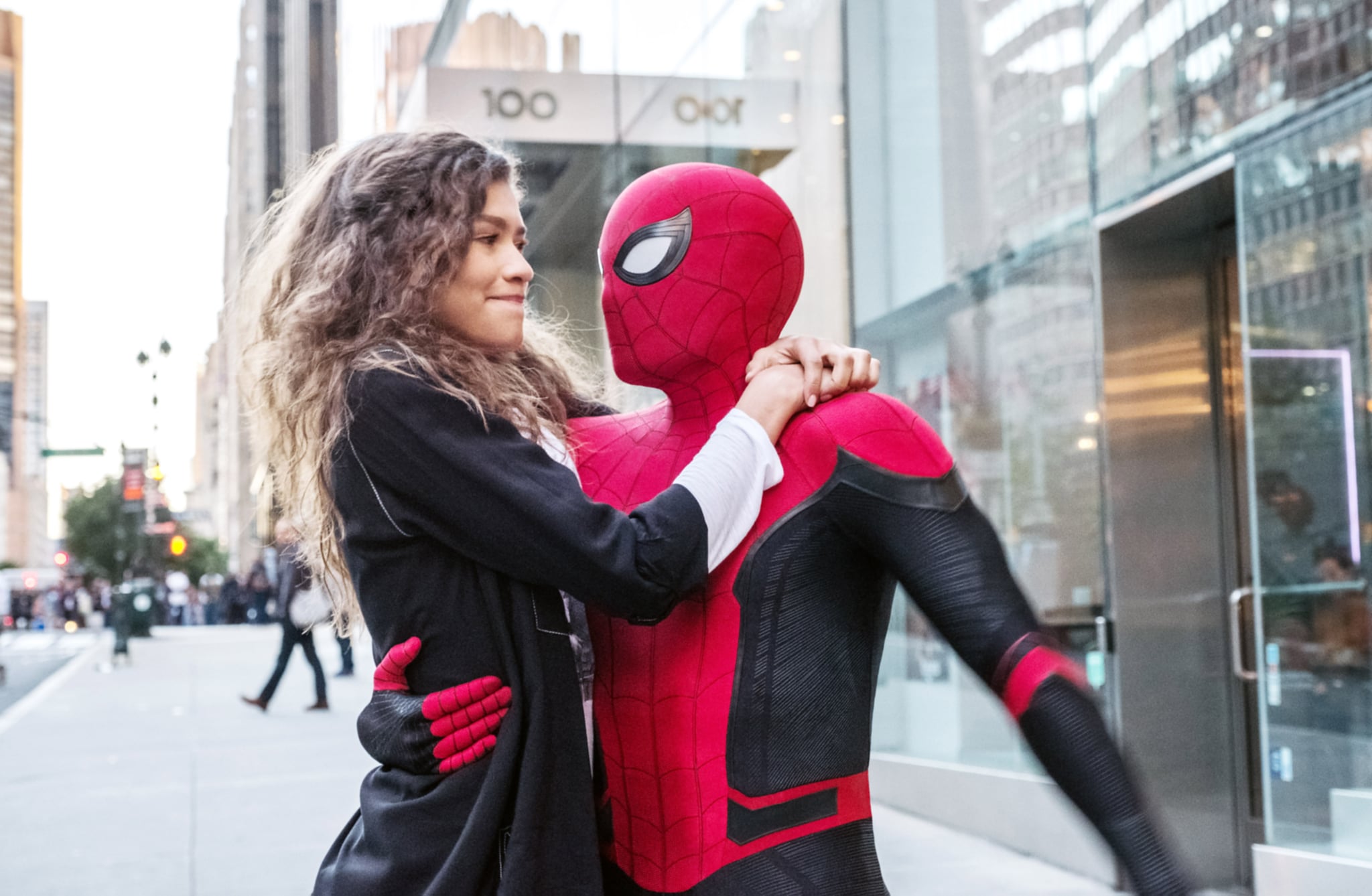 Warning: We're dishing out some pretty big Spider-Man: Far From Home spoilers ahead!
There are so many elements of Spider-Man: Far From Home that fans will love, from the tie-ins to Quentin Beck's comic origins, to the heartfelt callbacks to the late Tony Stark, and even the plucky lighthearted teen drama that Marvel's iteration of Spider-Man has perfected. But even with all the action-packed hijinks, the touching emotional moments that almost make up for Tom Holland crushing our spirits back in Infinity War, and the adorable love story that finally blossoms between Peter and MJ, there's really one moment that will probably leave fans shook until the next Marvel instalment: the return of J.K .Simmons as John Jonah Jameson, Jr.
Yes, Spidey fans, you read that right! The Academy Award-winning actor makes his return as the irate editor-in-chief of the Daily Bugle in the first of Far From Home's two post-credits scenes. Though he never interacts with the web-slinger, Jonah manages to be the first person to ever unmask Spider-Man, a feat he only accomplishes once in the comics during the Secret Empire storyline where Peter agrees to reveal his identity in an exclusive interview. But things take a drastically different route in FFH, where Peter's identity is exposed by the final scheme of Quentin Beck, aka Mysterio (Jake Gyllenhaal).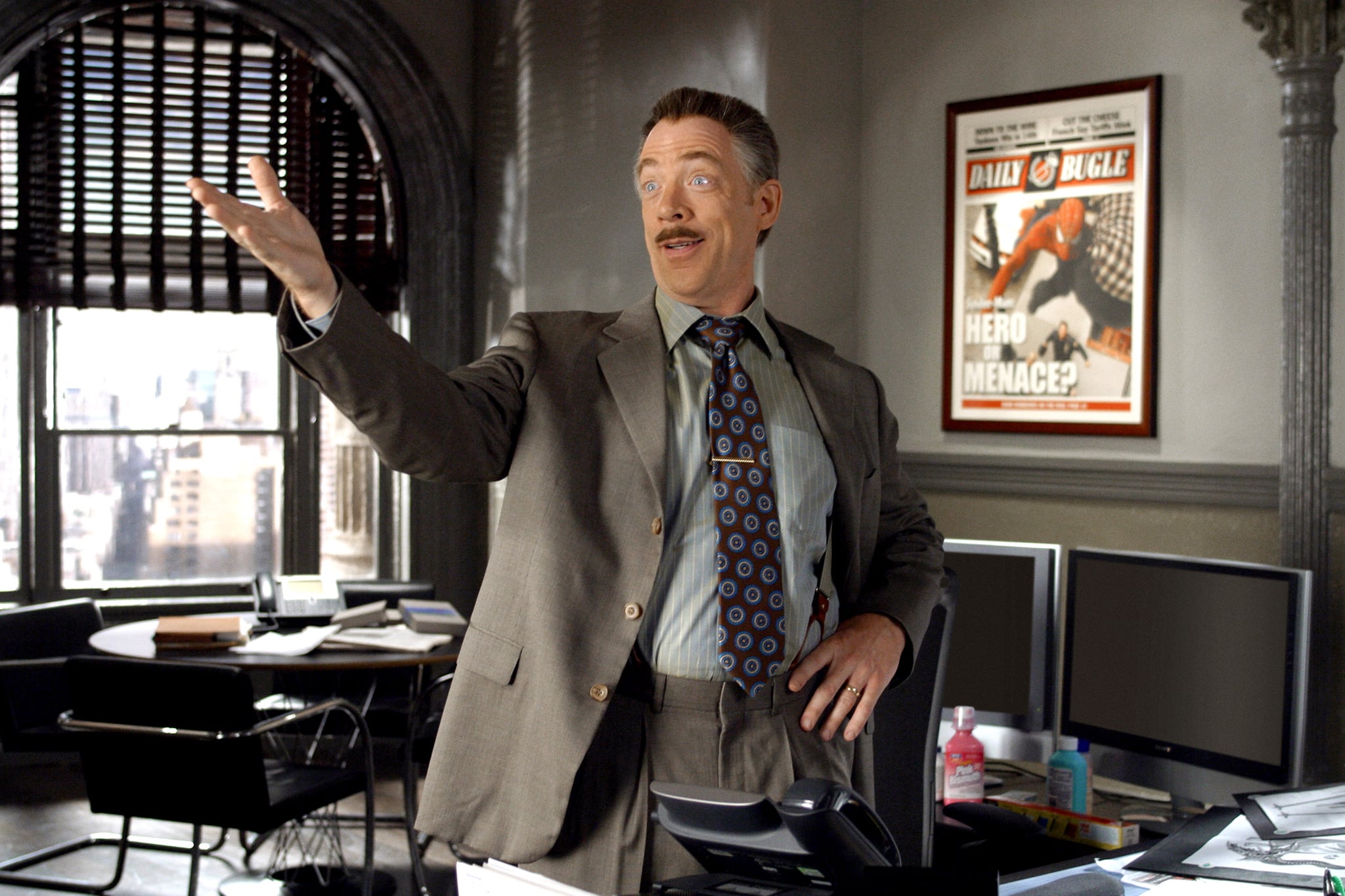 The mid-credits scene takes place immediately after the film ends and shows Peter gleefully slings MJ around the city before they touch down because Peter has to get going. As the two are getting ready to part, a nearby digital billboard lights up behind them with breaking news. A reporter announces that a local newspaper has picked up a story about Spider-Man and the broadcast switches to Jameson revealing a recording Mysterio sent out putting the blame for the drone attacks on Spider-Man. Mysterio's video shows the moment Peter commands EDITH to "kill them all," which viewers are unaware is actually a command to kill the drones poised to attack London as per Mysterio's plans. Jameson then reveals that Peter is actually Spider-Man via Mysterio's recording and conveniently has a school photo of the teenager at the ready for all to get a good look at his face. The scene ends as Peter cries out in horror and MJ looks on in shock.
Simmons slides seamlessly into Jameson's passionate vendetta against Spider-Man and his return is such a fantastic callback to his appearances in Sam Raimi's Spider-Man trilogy. Fans got an inkling that the actor would be bringing the character into the Marvel Cinematic Universe when he appeared at the film's premiere, but this opens up a whole new world for the Spider-Man films. I know I'm not the only one hoping this is just the first of Simmons's appearances as Jameson in the MCU, especially since there's so much potential for him to launch the smear campaign this iteration has been missing.
Of course, with Peter's identity exposed, we're not sure how much he'll actually be putting on the suit. But whatever course the MCU decides to take after this, fans know that Jameson wouldn't let a story like this go for anything. Fingers crossed we'll be seeing more of the Daily Bugle and its toothbrush-mustached editor in chief in the future Marvel films to come.