Kim Possible Live Action Movie Details
Boo-Yah! A Live-Action Kim Possible Movie Is on the Way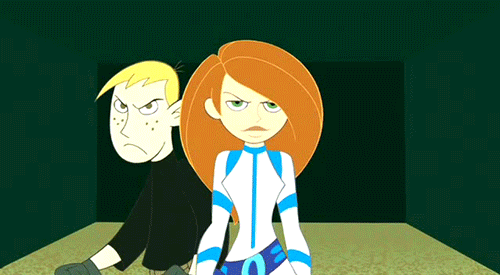 With all the TV reboots coming down the pike in 2018, it was only a matter of time before beloved Disney Channel shows started getting the same treatment. Just like the recent revival of That's So Raven, Variety reports that Kim Possible is also being brought back, but with a fun twist.
The animated series about a young high-school cheerleader who lives a double life as a spy saving the world from supervillains is being turned into a live-action movie! There's still no word on who will play the show's main characters — Kim, sidekick Ron Stoppable, computer genius Wade, or villains Dr. Drakken and Shego — but casting has begun. Hopefully they get Christy Carlson-Romano and Will Friedle (who voiced Kim and Ron, respectively) in there for a cameo, and figure out some way to work Rufus into everything, even if it's live-action.
Kim Possible premiered on the Disney Channel back in 2002, and had a successful 87-episode run that included an Emmy nomination for outstanding animated program. And who could forget the two Disney Channel original movies it spawned, Kim Possible Movie: So the Drama and Kim Possible: A Sitch in Time? Definitely not me, considering I've had the same Kim Possible text alert since I was in ninth grade (yes, really). The script is being handled by series creators Mark McCorkle and Robert Schooley, and will be co-directed and co-produced by Adam B. Stein and Zach Lipovsky.
"Mark and Bob created an enduring character and kids all over the world found a friend in her, an average girl who just happens to spend her off-school hours thwarting evil villains," said Disney executive Adam Bonnett in a statement. "Although Kim Possible 'can do anything,' kids and tweens found that this animated redhead was just like them. As we embark on the fun challenge of making Kim and Ron fully dimensional, I'm thrilled to be working again with Mark and Bob and to welcome the addition of a dynamic creative team – Josh, Zanne, Adam and Zach – into a world where anything is indeed possible."
At the very least, now we all have a reason to dust off our Kim Possible Halloween costumes this year