Marsai Martin to Break Youngest Executive Producer Record
14-Year-Old Marsai Martin Is Set to Become the Youngest Executive Producer in History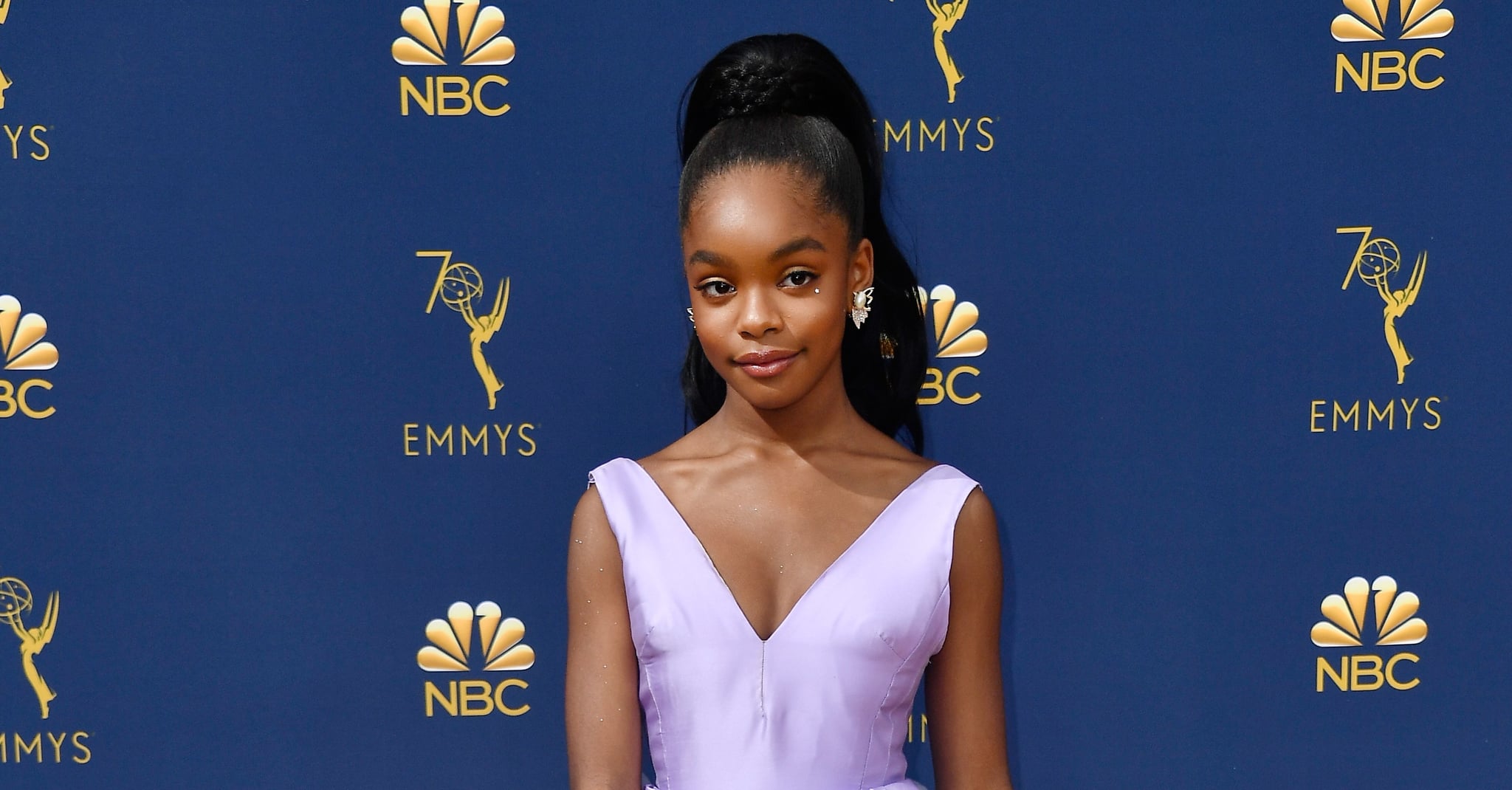 Black-ish star Marsai Martin just made history. The 16-year-old actress is now the youngest executive producer of a major Hollywood movie in history. You read that right. She's 16, and she's out here making movies (and starring in them). Whew. She technically earned the title at 14 for her film Little, starring Insecure's Issa Rae and Girls Trip's Regina Hall, which hit cinemas in 2019.
The movie centers around a woman named Jordan Sanders (Hall), whose callous behavior causes her to become cursed by a little girl. Jordan then turns back into her 13-year-old self (Martin), who must relive her childhood. In an interview with The Root, Martin confirmed that the movie is inspired by Tom Hank's 1988 classic Big. "It was one of my most favourite films growing up," she said. "After the [season one] finale of Black-ish, we told Kenya Barris about it, and he called Will [Packer] and said: 'Yo, you know the girl who plays Diane on Black-ish? She has this dope idea!'"
Martin couldn't contain her excitement during a video of her certificate presentation. "To be able to create a film, to star in it, being with your favourite stars, and actually seeing that entire experience was so amazing," she said. "It feels crazy, honestly. A world record? That's insane. Like the world, and then I hold the record. I could never have imagined to actually be a part of something like this." And we couldn't imagine a more deserving person for the record and can't wait to see what the world has in store for her.