Men in Black Spinoff Cast 2018
Chris Hemsworth and Tessa Thompson Are Teaming Up to Reboot Your Favourite '90s Movie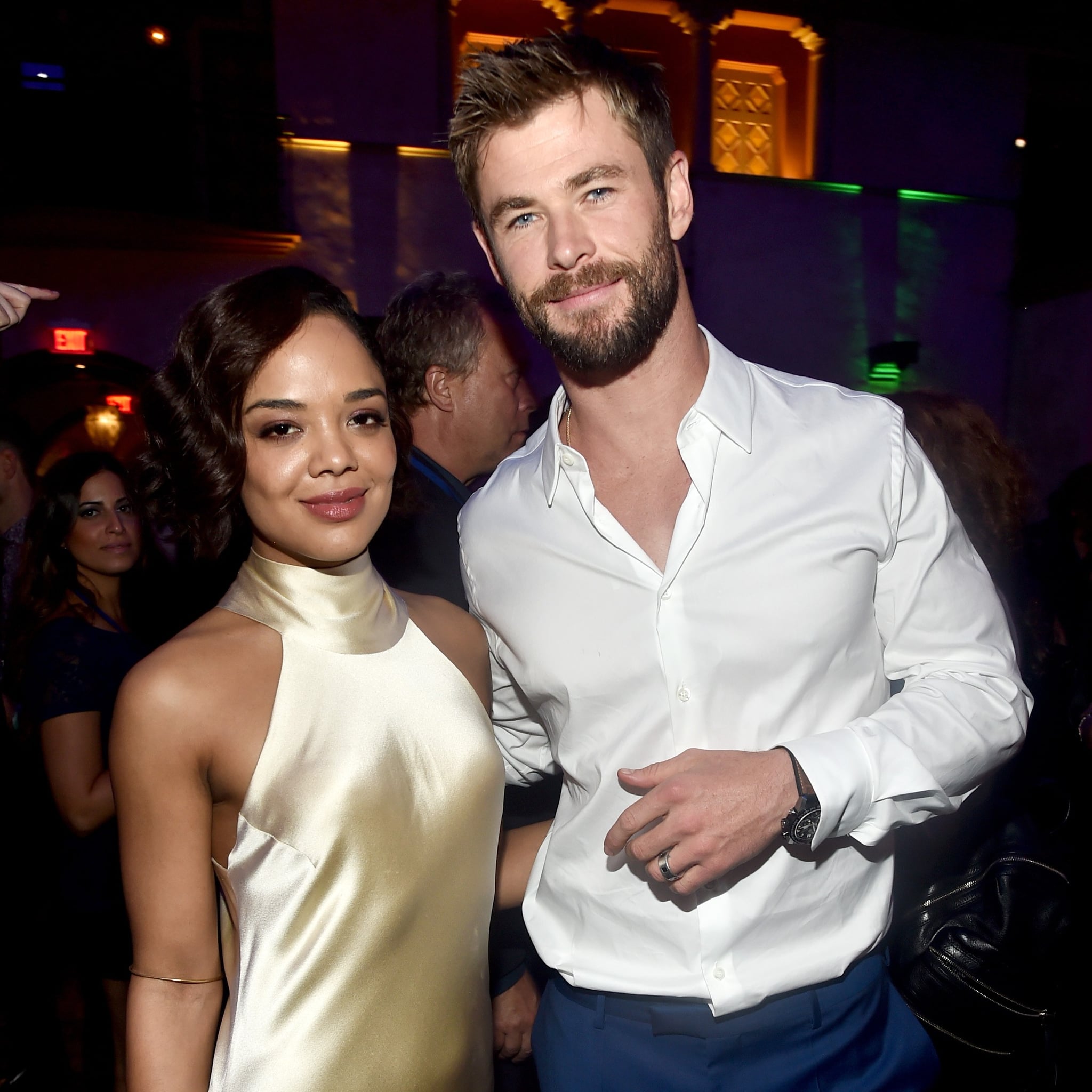 Your favourite Asgardians are reportedly teaming up for a new project, but far away from the world of Norse mythology and Marvel comics. Variety reports that Thor: Ragnarok stars Chris Hemsworth and Tessa Thompson are in talks to appear together in a new Men in Black spinoff film that will premiere in May 2019. The God of Thunder and a fierce Valkyrie fighting crime in dapper outfits? Yes, please! And fun fact: Chris isn't the only Hemsworth brother who Thompson has worked with on a fun sci-fi project . . . she also stars with Luke Hemsworth in HBO's Westworld!
Two of the Men in Black franchise's biggest stars will not return for the film; neither Will Smith nor Tommy Lee Jones is set to slip into their suits for the spinoff. But don't worry, there's still plenty of star power behind the scenes in addition to Hemsworth and Thompson on screen; the writers behind Iron Man are reportedly writing the script, and it will be directed by F. Gary Gray of Straight Outta Compton fame.
For more details, read the full story over at Variety.