Is Meryl Streep in the Mamma Mia Sequel?
Amanda Seyfried's Quotes About the Mamma Mia Sequel Have Us Worried About Donna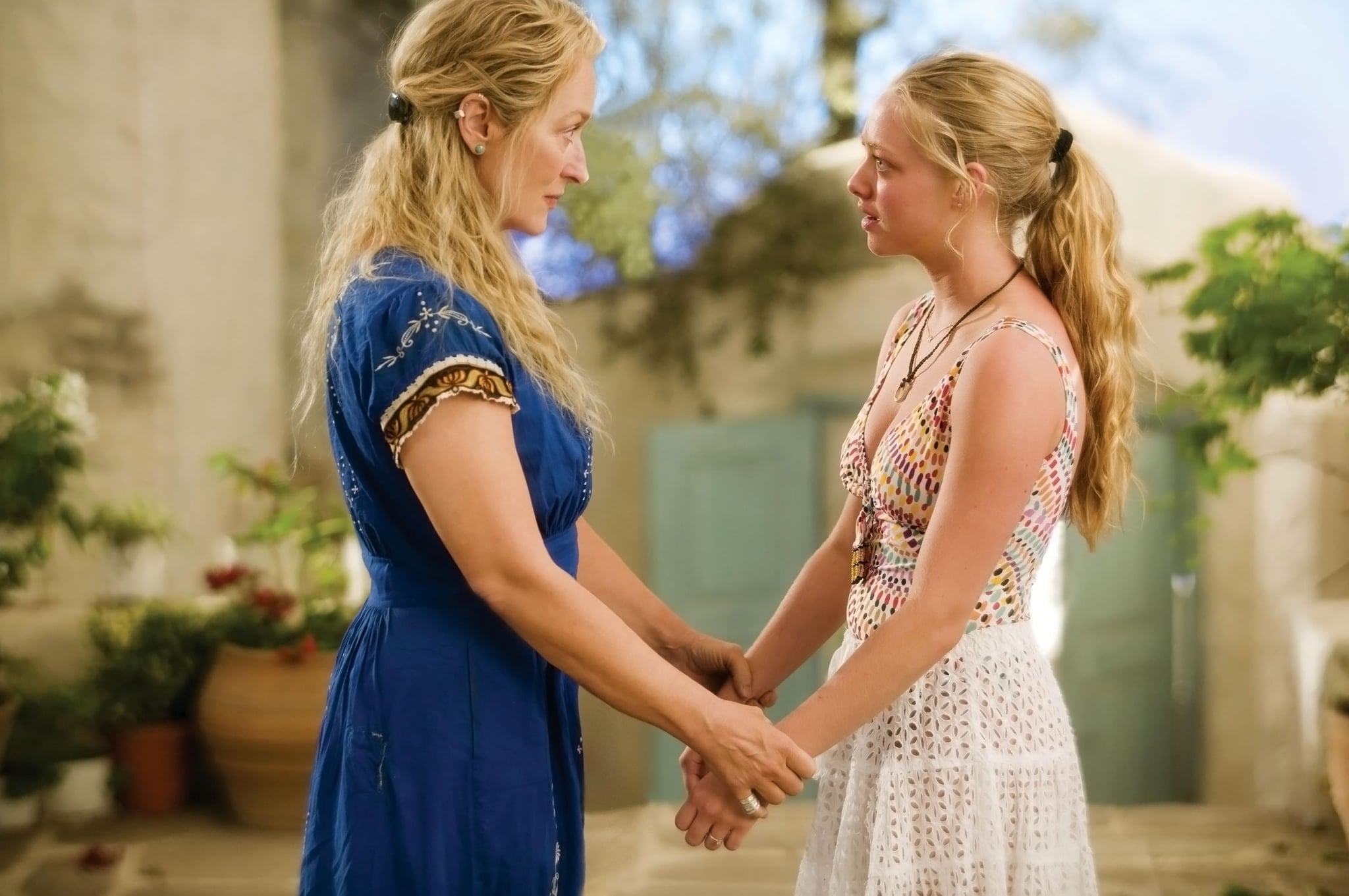 The exciting trailer for the Mamma Mia sequel, Mamma Mia: Here We Go Again, had fans of the original overjoyed at the colourful, romantic next installment in the story, but there appeared to be one catch: Meryl Streep was nowhere to be found. In fact, the trailer goes so far as to hint that her character, Donna, might be dead. As heartbreaking as that potential plot point is, it makes sense when you consider that the film has brought in a ton of new faces like Cher, Lily James, and Andy Garcia.
Since Donna's daughter, Sophie (Amanda Seyfried), is pregnant in the film, we have to assume that something serious is preventing Donna from being there for her during her pregnancy. Why else would her beloved best friends Tanya (Christine Baranski) and Rosie (Julie Waters) be standing in for her? Then again, Streep is listed as a part of the cast on IMDb. While we'll have to wait until the movie's July 20 premiere to find out for sure what the deal is, Seyfried seemed to confirm her onscreen mom's involvement during a recent interview with Entertainment Tonight.
"You do see her. She's, Meryl is very much a part of this movie," Seyfried explained, without denying that Donna has died. "No, there are absolutely no flashbacks. No, because all the 'flashbacks' are of Lily [James] playing Donna. So it's a prequel and a sequel, and so you see Meryl is very much a part of it."
Welp, that doesn't tell us much. On the bright side, we have plenty of time to pick apart these vague quotes until the movie comes out this Summer!