Is Milo Ventimiglia in Creed 2?
Move Over, Jack Pearson! Milo Ventimiglia Brings Back an Iconic Role For Creed II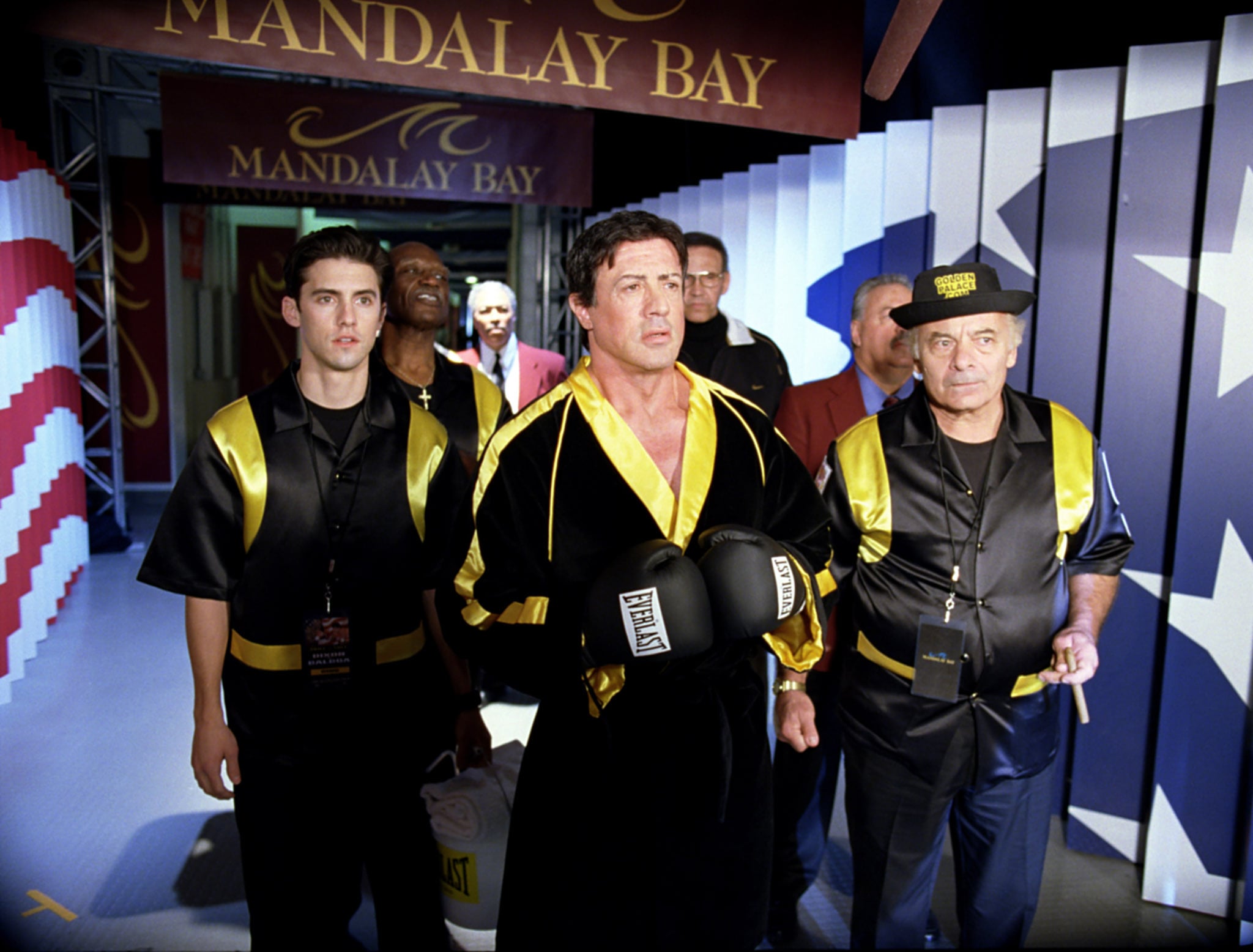 Warning: Spoilers for Creed II ahead, so get yourself to a theatre before you read on.
Long before we knew him as Pittsburgh Steelers-loving Jack Pearson, Milo Ventimiglia actually had another iconic Pennsylvania role under his belt. He portrayed Sylvester Stallone's onscreen son Robert in the 2006 film Rocky Balboa, and after a decade, fans finally have a chance to see the 41-year-old take up the part again in Creed II.
Audiences last saw Robert Jr. (a role originally brought to life by Stallone's late son Sage) as he supported Rocky in a match against Mason "The Line" Dixon. The father and son maintained a tumultuous relationship throughout the course of the last few movies, and when the first Creed film rolled around, it appeared their bond had deteriorated once more. But come Creed II, Rocky spends a significant chunk of time pondering his life and the importance of family, all to finally visit his son and grandson at the end of the movie.
Before Creed II even hit theatres, Stallone hinted at a possible Ventimiglia return. The two had crossed paths again in 2017 when Ventimiglia asked Stallone to guest star on This Is Us, so his appearance in the film came as a delight to fans of the boxing series and fans of the NBC drama alike. While Stallone recently revealed he's likely done playing Rocky, we wouldn't complain if Robert Jr. carried on the Balboa legacy in any future movies.