Is There a Postcredit Scene in Avengers Endgame?
Avengers: Endgame Doesn't Have a Postcredits Scene, but There's a Lovely Reason to Stick Around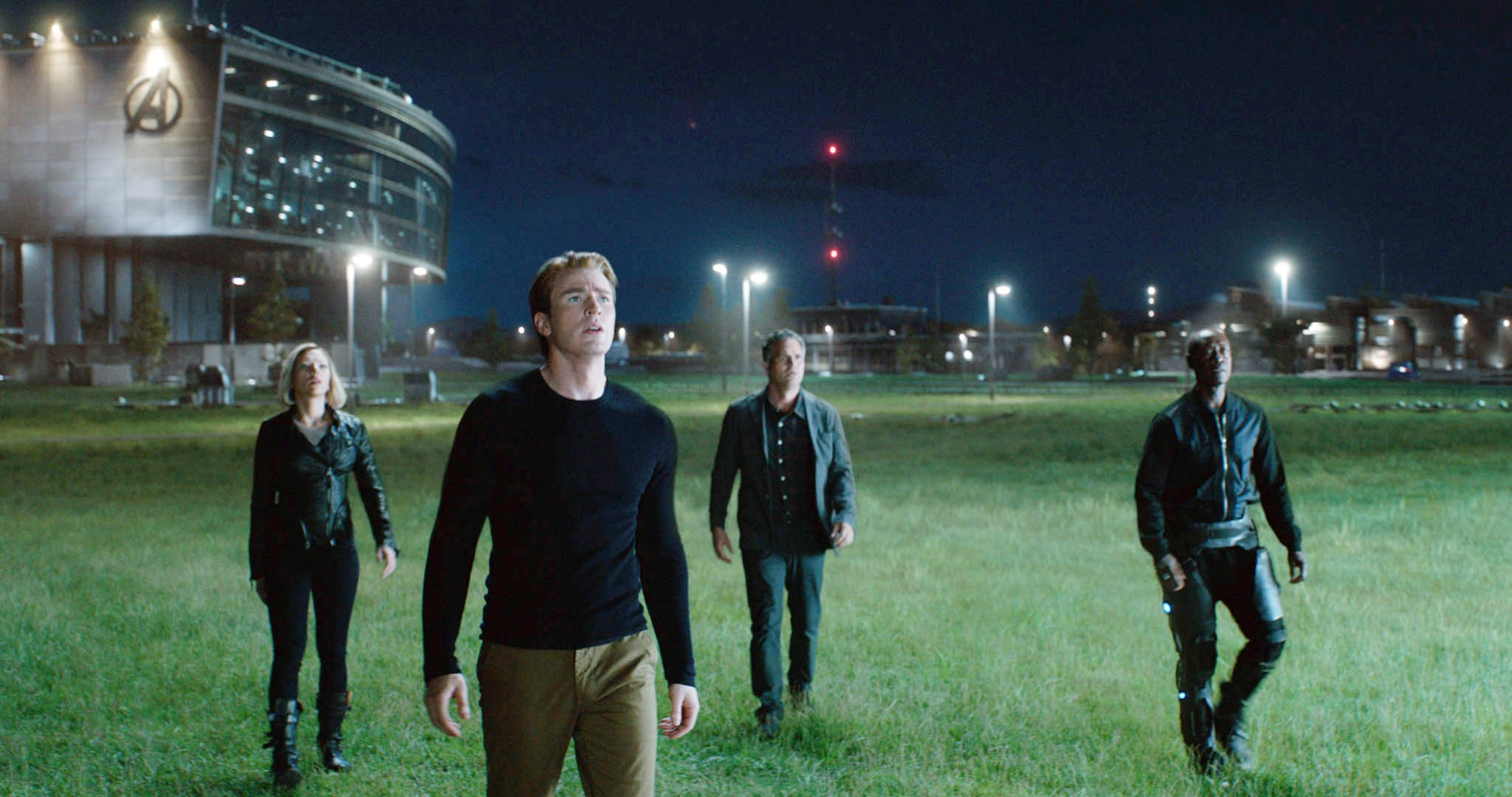 After waiting 300 million years for Avengers: Endgame to finally hit theatres — a rough estimate — the epic team-up film has finally arrived in theatres. It's over three hours long, jam-packed with emotional moments, and offers some satisfying (and a few frustrating) conclusions for characters we've been getting to know over the last 10 years. And while plenty of other Avengers films have made sure to include a mid- or postcredits scene teasing the next instalment in the MCU, Endgame is not one of them. That's right — there is no postcredits scene in Avengers: Endgame.
That being said, there's still a lovely reason to stick around after the credits start to roll. Rather than any extra footage, the movie takes the time to honour the original Avengers: Iron Man (Robert Downey Jr.), Black Widow (Scarlett Johansson), Captain America (Chris Evans), Thor (Chris Hemsworth), Hulk (Mark Ruffalo), and Hawkeye (Jeremy Renner). There's a brief montage of footage for each character, and then their segment concludes with a striking photograph and the actors' signatures up on the big screen. As the OG stars of the MCU, it's a touching way to celebrate the legacy they've created.
Even though we don't get the usual postcredits scene, there's still a lot to look forward to from Marvel. There's the Black Widow standalone feature, the Black Panther sequel, Guardians of the Galaxy 3, and a few more Spider-Man films, for starters, as well as a probable sequel for Captain Marvel. Hopefully that'll be enough to keep you busy.