Rudy Movie Back in Theatres 2018
Get Ready to Feel Inspired: Rudy Is Coming Back to Theatres For Its 25th Anniversary!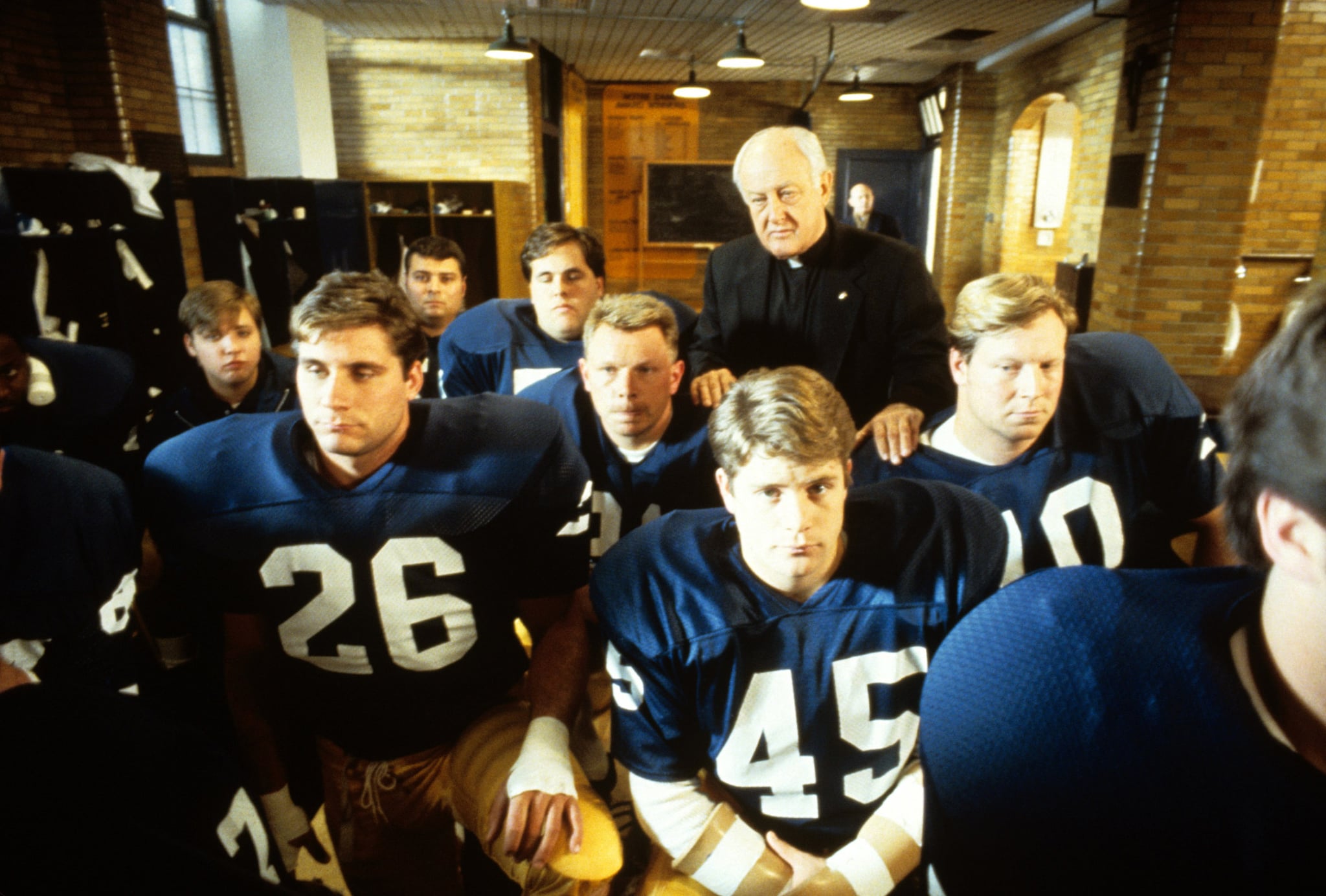 College football season is right around the corner, and a classic feel-good sports movie is the perfect way to celebrate your favourite pastime. It's been 25 years since Rudy introduced us to real-life underdog Daniel "Rudy" Ruettiger, and to celebrate the anniversary, Sony Pictures Entertainment and Fathom Events are bringing the film back to theatres! Fighting Irish fans will be able to watch the movie from more than 600 select movie theatres across all 50 states.
Originally released in 1993, Rudy stars Sean Astin as Ruettiger, a too-small fan who dreams of playing with the University of Notre Dame Fighting Irish football team. Written and directed by Hoosiers legend Angelo Pizzo and David Anspaugh, the story follows Ruettiger's journey from being a tackling dummy to making Notre Dame history. His triumphant play in the only game he ever joined ended with him sacking the Georgia Tech quarterback in the final seconds. If you still had a dry eye watching Ruettiger get carried off the field on his teammates' shoulders, you weren't watching it right.
The sports biopic will only be out for two days, Aug. 28 and Sept. 2, and fans are able to pick from two showings each day. The screenings will include a Q&A featuring the real-life Ruettiger, previously filmed in front of a live audience at Chicago's Music Box Theatre. You can check out the Fathom Events website to see the complete list of participating theatre locations, and grab your ticket to get inspired!