The Shape of Water Oscar Win With Female Lead
This Fact About The Shape of Water's Best Picture Win Will Make You Want to Scream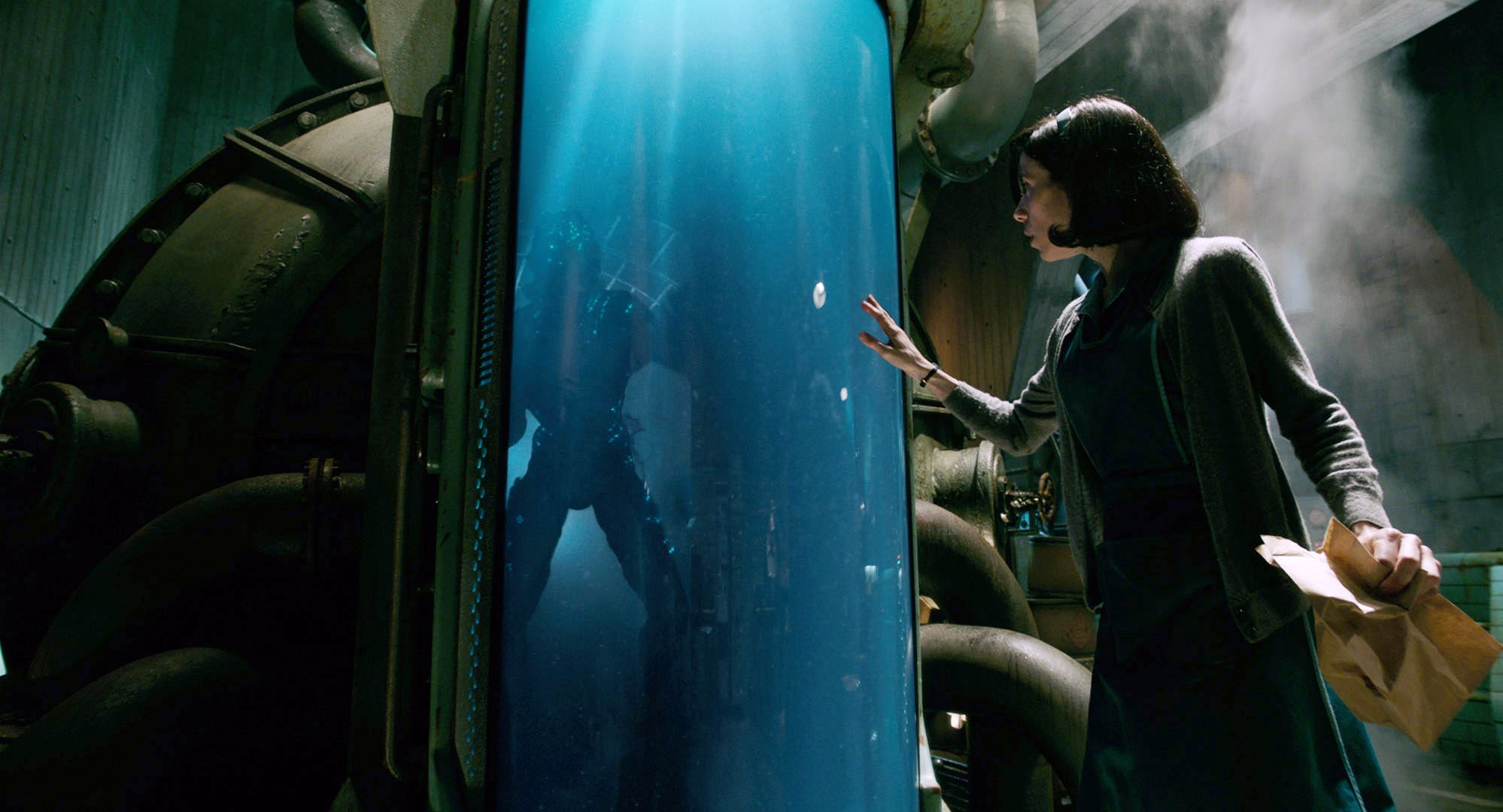 The Shape of Water's huge wins at the Oscars on Sunday night were important for a lot of people for a lot of different reasons. First of all, the film is directed by Guillermo del Toro, who stressed the importance of winning an Oscar as an immigrant during his best director speech ("I think the greatest thing that does and our industry does is erase the line in the sand. We should continue doing that, when the world tells us to make it deeper"). Secondly, the supernatural romance — which follows a mute woman (Sally Hawkins) who falls in love with a fish-man (Doug Jones) being brutally experimented on at the lab she works at as a cleaner — marks the first best picture win with a female lead since Million Dollar Baby. You know when Million Dollar Baby won its Oscar? 2005.
Yes, it's been 13 years since a movie with a female lead took home an Oscar. Thirteen years! Are you screaming yet?
This unbelievably frustrating fact was pointed out in a now-viral tweet by film critic Guy Lodge early on Monday morning. He noted that if push came to shove, you could maybe say 2011's The Artist had a female lead, but "the Academy didn't," which is important.
THE SHAPE OF WATER is the first Best Picture winner with a female lead since MILLION DOLLAR BABY thirteen years ago.

— Guy Lodge (@GuyLodge) March 5, 2018
This depressing bit of information is simultaneously surprising and also completely predictable when you take into account how sexist Hollywood is. Best picture certainly isn't the only category where women have barely been given the opportunity to make a dent. Mudbound cinematographer Rachel Morrison was the first woman to EVER get a best cinematography nomination, and that was just this year. Since the first woman was nominated for best director in 1977, only five other women have been nominated for the award (including Greta Gerwig's 2018 nomination for Lady Bird), and only one of them has ever won (Kathryn Bigelow for 2010's The Hurt Locker). The Oscars have been happening annually since 1929 — how is this f*cking possible?!
Although the Academy carved out some time to honour the leaps and bounds the film industry has taken for representation this year, it's abundantly obvious that there's still a long, long way to go. With the success of diverse Oscar-nominated films like The Shape of Water, The Big Sick, and Get Out, as well as mainstream blockbusters (Black Panther, Wonder Woman) let's hope that the Academy can evolve further with its nominations next year.