Will There Be a Shazam Sequel?
Here's Why We're Hopeful That There's Going to Be a Shazam! Sequel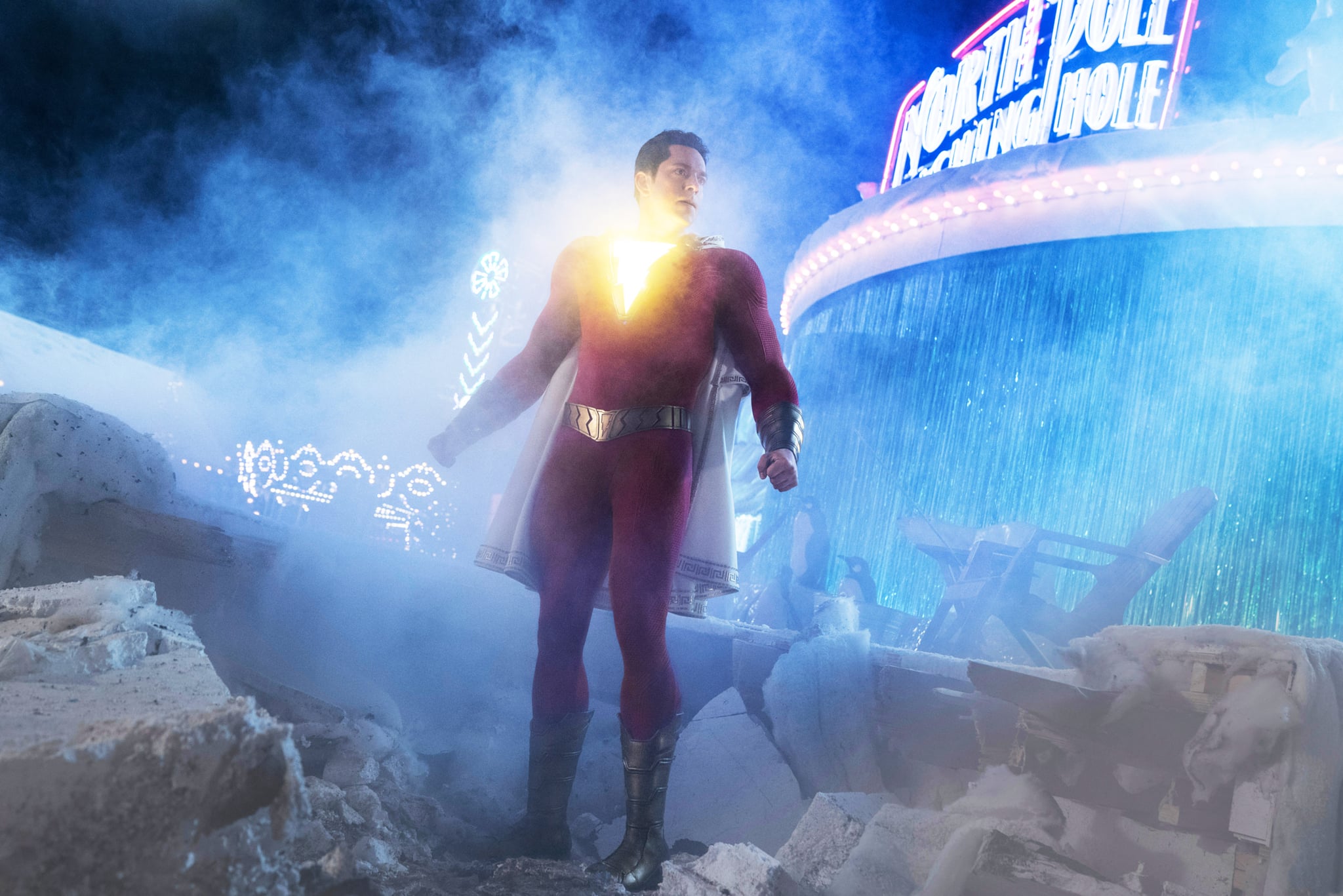 The zany trailer for Warner Bros.'s take on DC superhero Shazam! doesn't capture even half of the heart, hilarity, and charm that keeps the film so entertaining from start to finish. Starring Zachary Levi as the titular hero and perennial bad guy Mark Strong as the villainous Dr. Thaddeus Sivana, the movie crackles with energy from the ominous opening scene until the shocking moment that plays after the credits have already started. In fact, it's that midcredits scene that makes us hopeful that a Shazam! sequel will be greenlit sooner than later.
Warning: mild spoilers for Shazam! to follow!
Without giving the twist away entirely, we'll say that the midcredits scene makes it clear that Sivana is on the cusp of teaming up with another big bad from the Shazam! universe, who appears in a surprise cameo. The evil combination is further supported by a storyline featuring the two characters from the comics that lines up with the ending of the film. While that tease isn't outright a confirmation of a sequel, it's definitely getting the ball rolling on what we could potentially expect from Shazam! 2.
Once the reviews and first weekend's box office numbers are in we'll have a better sense of what the odds are for a sequel (although it's worth noting that even critically panned Suicide Squad is getting a second outing, so poor reception isn't always indicative of a studio's motivations; money is). It's also helpful to look back at other DC releases to see how soon their sequels were unveiled. Warner Bros. shared the Wonder Woman sequel news nearly two months after its premiere in 2017, and Aquaman was greenlit for round two in February, almost two months after its December 2018 release.
In other words: if you're hoping for Shazam! sequel news, we recommend sitting tight until June.