Suspiria Movie Spoilers
We're Still Screaming Over the Freaky Suspiria Ending — 4 Decades Later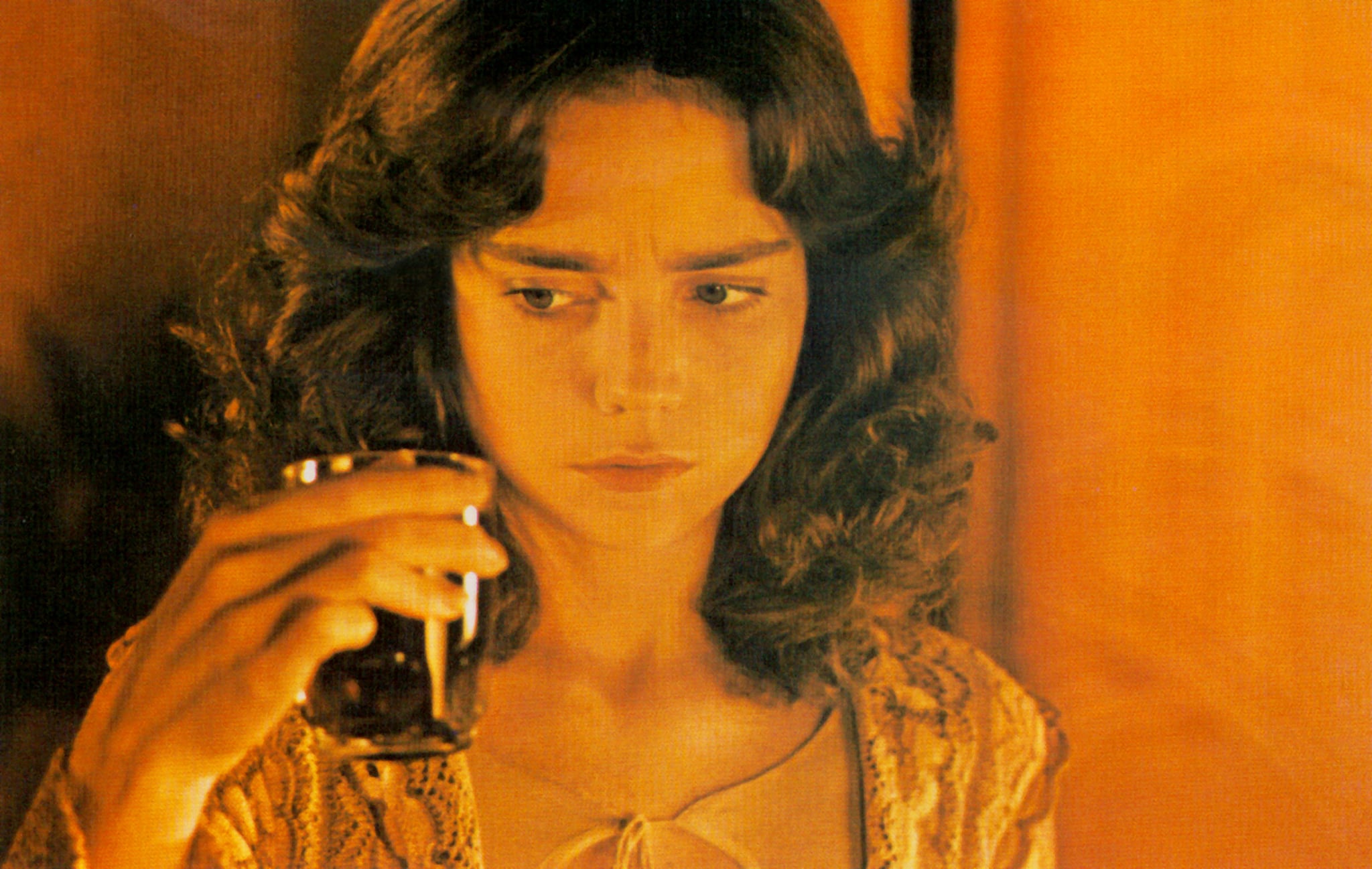 Before Buffy Summers fought vampires or Veronica Sawyer charmed us softly with a chainsaw, pop culture celebrated another scream queen: Jessica Harper's gritty Suzy Bannion in Dario Argento's 1977 Italian horror movie Suspiria. A contemporary of '70s horror classics such as Halloween and The Exorcist, the film will now join the reboot wave. Needless to say, the upcoming horror film is in capable hands. Call Me by Your Name's Luca Guadagnino helms the 2018 remake with a star-studded cast that features Dakota Johnson, Tilda Swinton, Chloë Grace Moretz, and even Harper herself. The new movie, of course, will likely differ from its predecessor as revamps usually do. But in case you need a refresher or want to get down to the nitty-gritty of the original film, we'll dive right into the bloody, beating heart of the story. So yes, we have spoilers ahead!
The story begins as many a horror movie do: on a dark and stormy night. Suzy Bannion, an American ballet student, arrives at the Tanz Dance Academy in Germany. When she gets there, she sees a young woman named Pat (as her name is later revealed) running out the door. Pat tells her something, but it's drowned out by the sound of thunder. We then see Pat seeking refuge in her friend's apartment, though it doesn't stay a refuge for very long. A mysterious presence grabs Pat and repeatedly stabs her. It puts a noose around her neck and flings her onto the roof, which then shatters, hanging her in the process and taking her friend as collateral damage with the broken glass.
Undoubtedly, weird things happen when Suzy meets the vice directress Madame Blanc and a teacher named Miss Tanner. During a dancing lesson, Suzy, who's being egged on by her instructor to keep dancing, faints. She ends up resting in a dorm room and befriending her neighbour Sara, who had been friends with Pat. As a part of her recovery routine, she must drink a glass of wine each night (naturally).
Soon after, maggots fall from the ceiling in the dorms, so the students sleep in the practice hall. That night, Sara hears a whistling snore from behind the makeshift curtain in the hall, telling Suzy that she thinks it's the director, who isn't supposed to be home yet. Fast forward to one brutally murdered piano player later, Sara realises that her notes from Pat are missing and enlists Suzy's help. Someone enters the room. But of course, Suzy knocks out because — surprise surprise — she's been drugged the whole time! Sara escapes from the room but ends up with a slit throat and in a pile of razor wire.
Searching for Sara, Suzy becomes suspicious and contacts her friend's psychologist, Dr. Frank Mandel, who explains to her that the academy was founded by Helena Markos, a Greek émigré widely believed to be a witch. Mandel's colleague, a professor who studies witches, then tells her that a coven can't survive without their leader. Very ominous advice indeed, so keep it in mind.
Returning to the dorms, Suzy finds out that everyone is out watching a performance. Back in her room, she hears footsteps. She chucks her food and wine, then tracks the footsteps, ending up in Blanc's office. There are iris paintings on the wall, which Pat had talked to Suzy about the night she died. After finding a secret door behind the wall, Suzy hears Blanc and the teachers plotting her death. Yikes. So she creeps quietly into another room, where Helena Markos is sleeping. The witch wakes up when Suzy knocks over a peacock statue and commands Sara's mutilated corpse to go after her. Suzy, who only sees Markos's flickering apparition, takes her best stab, which kills Markos and prompts Sara's body to drop. The witches in the first room then choke to death without their leader. Suzy dashes out of the academy, which crumbles in flames.
Are there even more hidden layers to this story in the 2018 movie? Will we find out if Swinton is actually the elderly gentleman in the remake? We'll just have to wait and see when the film comes out on Nov. 16. In the meanwhile, you can watch the creepy trailer, which we guarantee will induce spine-chilling nightmares.