What Is Netflix's Rocko's Modern Life Movie About?
Netflix's Rocko's Modern Life: Static Cling Is a True Taste of the Modern Life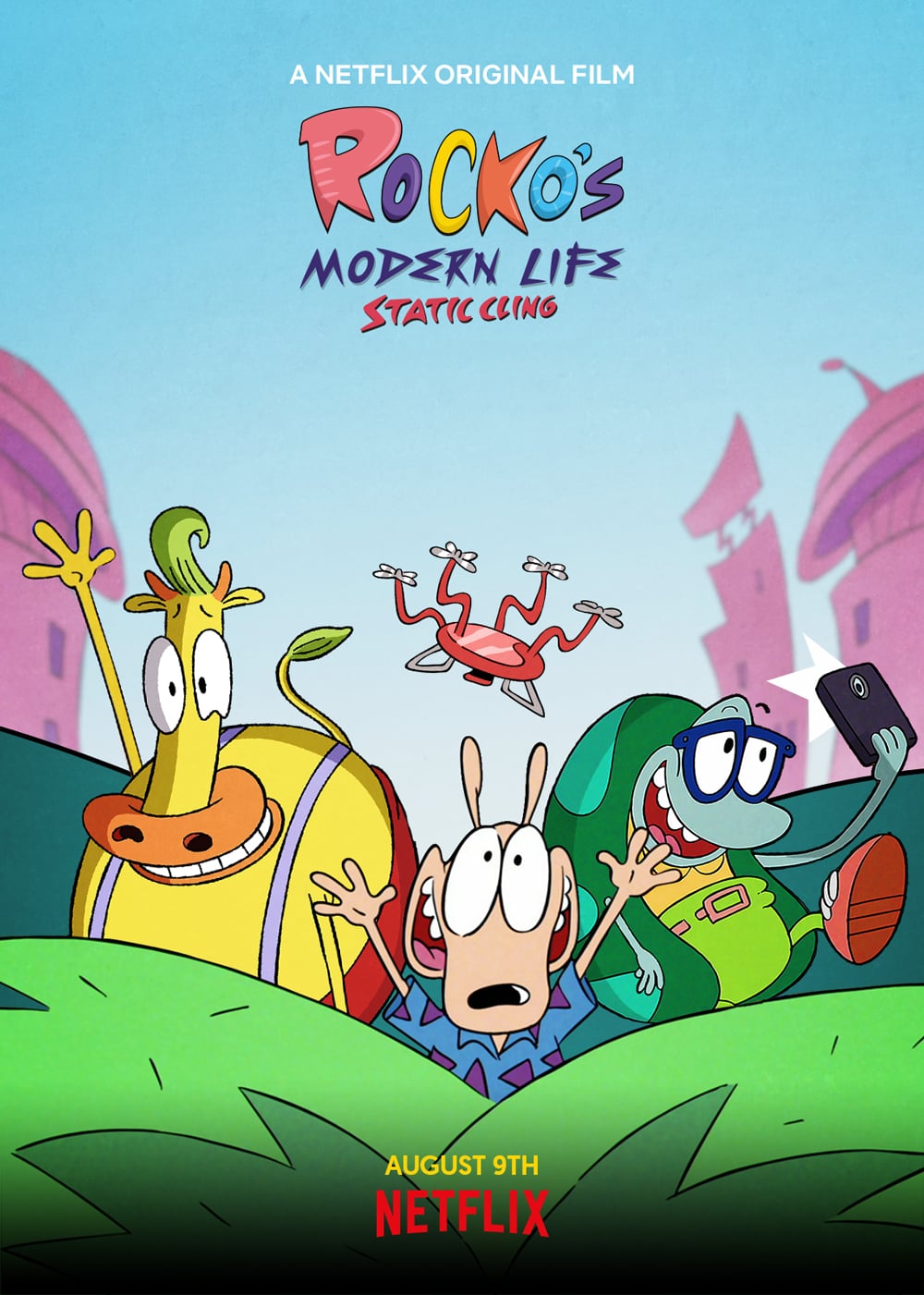 If you grew up in the '90s (or raised '90s kids), then you know that this was a decade of hilariously strange cartoon characters. From CatDog to Aaahh!!! Real Monsters to SpongeBob SquarePants, the '90s (and Nickelodeon in particular) introduced dozens of cartoons that made you think, "Who in the world comes up with this stuff?," and one of the best (and weirdest) was definitely Rocko's Modern Life.
Created by Joe Murray, the series revolves around the titular Rocko, a talking Australian wallaby who lives and works in the fictitious O-Town with his dog Spunky and his friends Heffer (who is, of course, a steer) and Filburt (a nervous turtle). The show may have ended after four seasons and 52 episodes in 1996, but we have some good news for you, '90s babies: Rocko is returning, and his life really is about to get modern.
Though the original one-hour special was originally supposed to air on Nickelodeon back in 2018, the network decided to sell the rights to Netflix in May 2019, so now Rocko's Modern Life: Static Cling is finally set to make its debut on Aug. 9. In the movie special, Rocko and his friends return to O-Town after a 25-year hiatus in space to find a society full of modern amenities — such as smartphones called O-Phones and ubiquitous coffee shops called Buzzbucks — that Rocko neither understands nor likes. Though Heffer and Filburt immediately embrace everything the 21st century has to offer, Rocko finds himself pining for his old way of life, which compels him on a journey to get his favourite TV show, The Fatheads, back on the air. (So meta!)
Voice actor Carlos Alazraqui once again voices both Rocko and Spunky, while Tom Kenny (who, fun fact, is also the voice of SpongeBob!) reprises his role as Heffer and Doug Lawrence (who voices SpongeBob's nemesis, Plankton) as Filburt. You can also expect to see the return of Rocko's irritable neighbours, Ed and Bev Bighead (both voiced by Charles Adler), and series creator Joe Murray himself voices Ralph Bighead, the creator of Rocko's beloved TV show, The Fatheads.
If you haven't watched the trailer that dropped on July 26 yet, you need to get on it (and if you don't already have the show's theme song stuck in your head, you're about to). Netflix also tweeted an equally hilarious teaser that has us all kinds of excited. With its dark humour and frequent innuendos, Rocko's Modern Life has never really been just for kids, and we seriously can't wait to enjoy all of the adult humour in this new special that we probably would have missed as kids.