Who Does Letitia Wright Play in Ready Player One?
Here's Exactly When Black Panther's Letitia Wright Pops Up in Ready Player One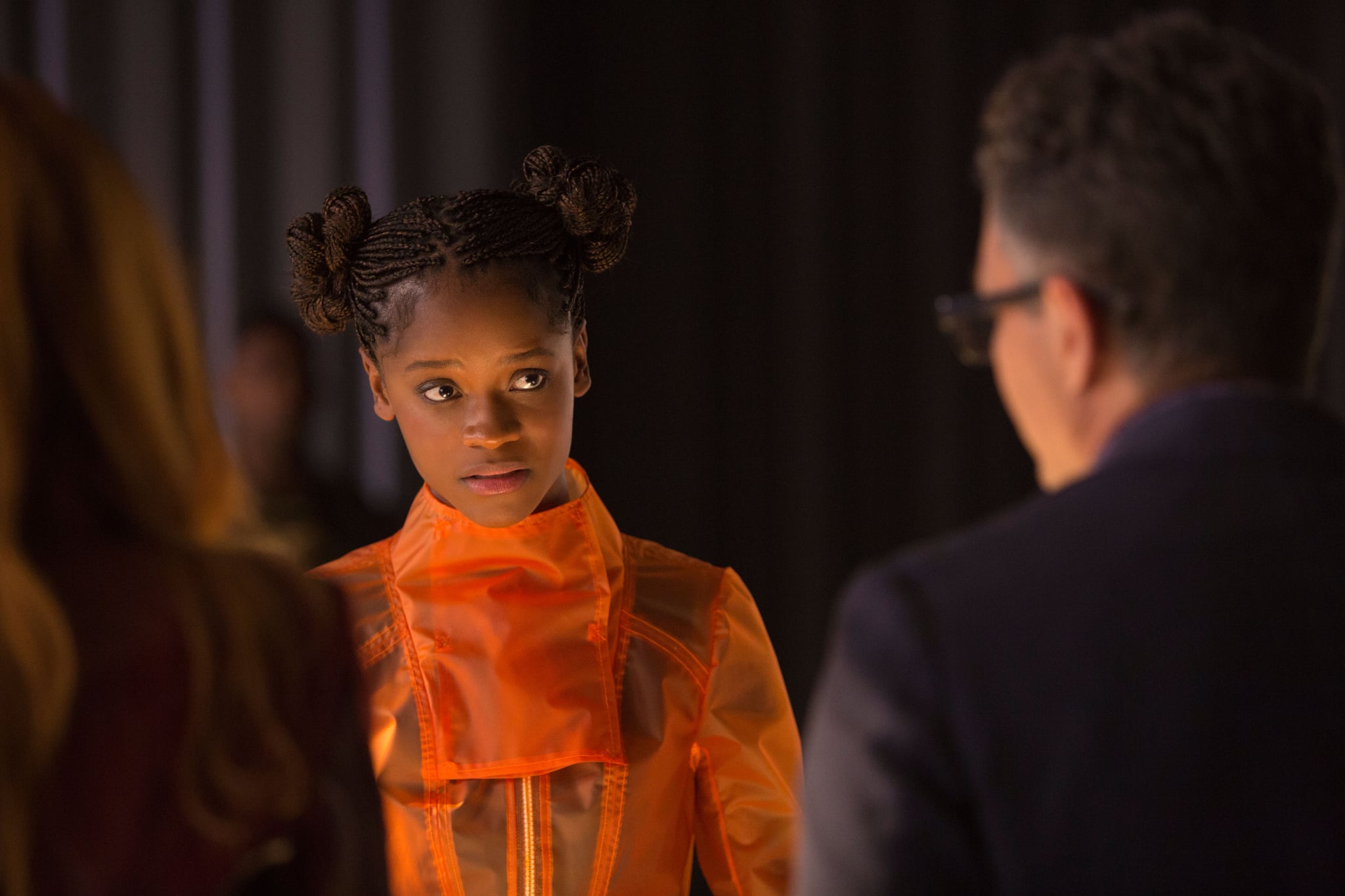 Letitia Wright's star is most definitely on the rise in Hollywood thanks to her scene-stealing role as the wise-cracking Princess Shuri in Black Panther. So, where can we see the British actress next? If you haven't already checked out her intense performance in season four of Black Mirror, there are two places she's set to pop up: the first is Ready Player One, which is in theatres now, and the second is the epic Marvel team-up film Avengers: Infinity War. While we unfortunately have to wait a little while for the latter, we have the lowdown on her role in Ready Player One, Steven Spielberg's nostalgic romp through the future.
The bad news is that if you blink at any point during the film, you might actually miss her. That's seriously how quick her appearance is. The good news is that we can tell you exactly when to pay attention!
Note: light spoilers for Ready Player One below!
Wright's character is listed simply as "Reb" on IMDB, which stands for rebel. To give you some background, the film follows a teenager named Wade (Tye Sheridan) throughout a dystopian future where everyone is so miserable they spend all their times in the OASIS, a virtual reality world everyone can access with advanced VR equipment. Halliday, the creator of this world, ends up hiding an Easter Egg somewhere in the OASIS shortly before his death that will gift its finder with all of his fortune and control of the OASIS. Everyone goes after it, including an evil corporation that wants to gain control of the OASIS called IOI.
Because of IOI's nasty treatment of its users who go into debt — they're taken prisoner and forced to toil away in cramped cells forever as avatars — a rebellion rises up to stop IOI from ever gaining control of the OASIS. At one point in the film Wade ends up at one of the rebellion's safe houses, and that's where Wright comes into play. When another character drops off groceries, she's the one who picks them up and gives them to the rest of the "Rebs," or rebels, staying at the safe house. Of her role Wright recently told Yahoo that even though it was small, she got to share a personal moment with the director himself.
"I don't have a big role. Reb is like rebel. I'm one of the rebels at the end," she explained. "I might not even be in it. You might not even see my face but I've got a credit! And Steven Spielberg; I saw him, I met him, I shook his hand so I'm taking it!"
While we obviously we wish she had a bigger part to play in Ready Player One, at least we all have her sure-to-be memorable role in Infinity War on the horizon. Just imagine how fun her banter with Bruce Banner and Tony Stark is going to be!