Why Bachelors Shouldn't Say I Love You
Why Saying "I Love You" on The Bachelor Is the Worst Thing You Can Do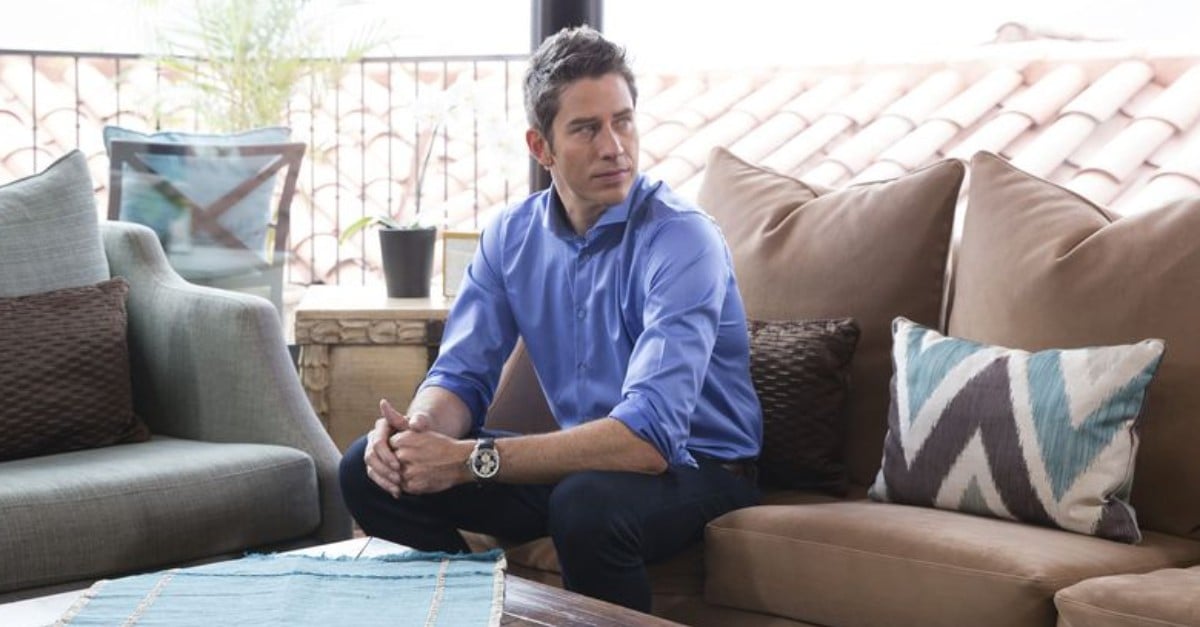 As per Chris Harrison's saying, the season 22 finale of The Bachelor was actually the most dramatic season yet. For some time now, rumours have been circulating about Arie Luyendyk Jr.'s final decision at the end of his emotional journey. And what we've seen has left devoted fans angry, confused, and frustrated.
Arie came onto The Bachelor for a second chance at love, having previously appeared on Emily Maynard's season of The Bachelorette. Arie seemed ready to settle down and fans embraced his search for love, that is, until Monday night. Since Ben Higgins's season, the unspoken rule of the bachelor not revealing their true feelings until the proposal has been thrown out the window. Higgins broke this rule during his season by telling JoJo and Lauren he loved them both. But when it came time to make a decision, Ben chose Lauren, never going back on his word.
Similarly, years ago, we saw Jason Mesnick propose to Melissa Rycroft. It wasn't until the "After the Final Rose" special that Mesnick revealed he had made a mistake. Since then, he has been married to the runner-up of the season, Molly Malaney.
On Monday night, we saw Arie propose to Becca Kufrin and say goodbye to Lauren Burnham. But here's the thing: Arie was in love with both women, and it was a major internal conflict. From the start of the season finale, Arie confided to the camera, "I don't even know how I'm gonna deal with that."
Honestly, we didn't either. He went on to explain that he is in love with these two women for different reasons. Makes sense right? Lauren and Becca could not be more different from each other.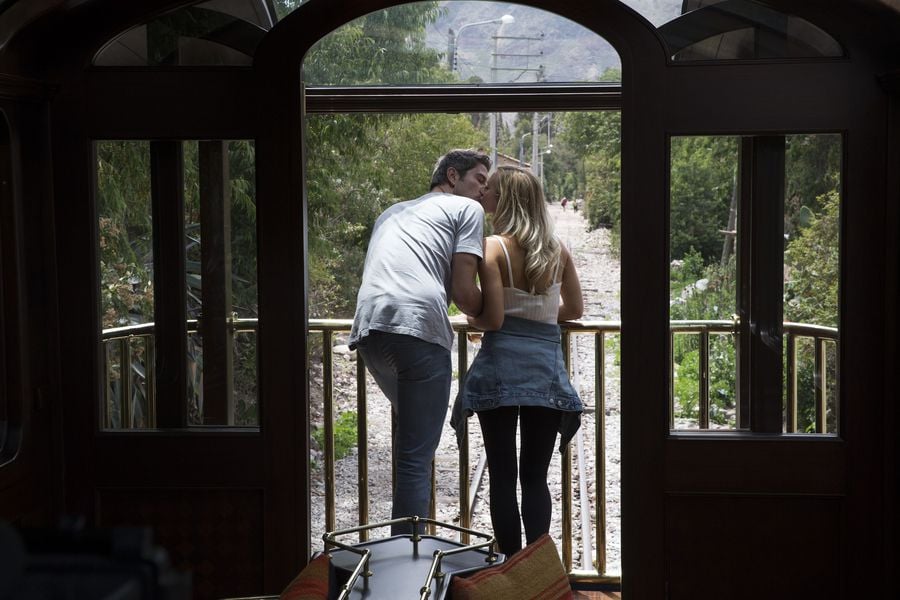 The biggest problem with Arie's feelings for both women is his persistent defence of his love. Arie is always asserting his love of these two women to his family, the camera, and the women themselves, trying to validate it. By telling both women he loves them over the course of the show, it gives Arie, or whomever the bachelor is, little personal reassurance of his own feelings. It's all out there, and now he has to live up to his word. This isn't to say Arie doesn't truly love either woman. It's the pressures of having to make the "right" decision of a life long partner, regardless of whom he loves more.
But, as we've seen, saying "I love you" on this show affects the contestants in a much more severe way. Monday night's revelation led many of Arie's fans to completely forego their support of him. Arie's previous reputation of race-car-driving-playboy has met him at the finish line of this season, toying with the emotions of two women.
Former contestant on season 22, Caroline, felt that Arie's words were not genuine. On Monday night during the live viewing, Caroline reiterated that she felt Arie was toying with both women's feelings, and, as fan favourite Bekah Martinez agreed, doesn't know what he wants. Martinez went even further to suggest if Arie was in love with two women, forcing himself to propose to one of them is not the right choice. But this is The Bachelor, and audiences want and expect a proposal and a happy ending. If we don't get that, then we just want pure drama.
Monday night's episode fully provided the drama. We watch Arie and Becca reunite for what Becca believes will be a romantic weekend for the two of them. Cameras following him, Arie sits down with Becca, telling her he is still in love with Lauren. All of this, unedited, on TV. It's painful to watch, knowing how genuinely Becca loves him, and even more frustrating to know Arie falsely returned that love. And herein lies the issue.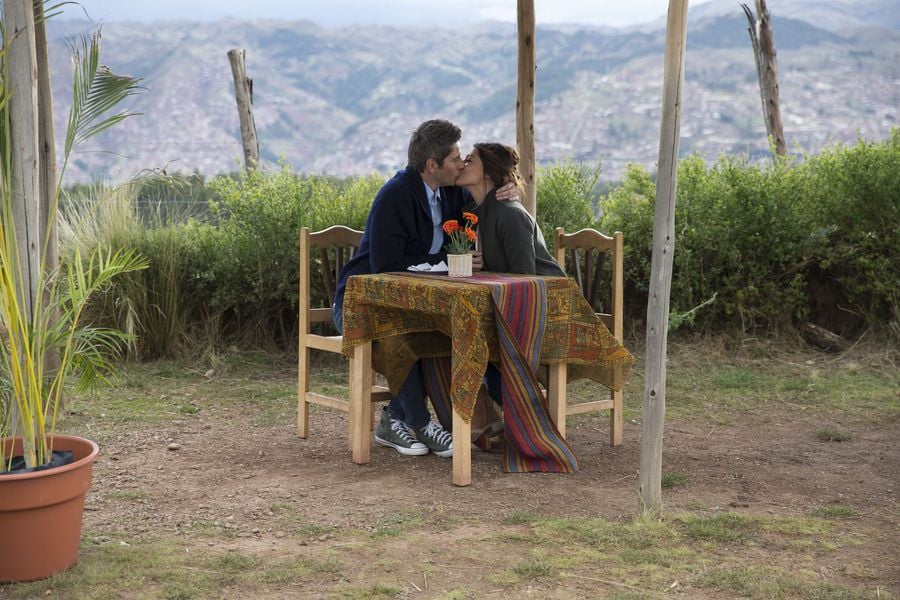 Saying "I love you" on The Bachelor for a contestant will always be a gamble. We saw it throughout this season and in seasons past, contestants bearing their true feelings only to be met with a smile and subsequent makeout session. But this, at least, kept contestants safe in a way. Telling someone you love them gives them a sense of security, and in the format of The Bachelor, there really is no such thing as "safe."
Arie, like Ben before him, allowed both Becca and Lauren to feel safe due to their confidence in his love for them, making Arie's proposal to Becca feel disingenuous, especially when you further consider how Arie told Lauren he loved her . . . minutes before proposing to Becca.
If there are cons to not saying "I love you," well, we'd like to refer to the final rose of Juan Pablo Galavis's season. Not saying those three meaningful words will always leave room for doubt, as in the format of The Bachelor and The Bachelorette. But if you find yourself at the end of it all with the right person, the words, validation, and bliss will come easy.
We still have yet to see how things will end on Tuesday night. Will Becca get her chance to call the shots as The Bachelorette? Are Arie and Lauren making it work? These are the questions we want answered. If this season has taught us anything, it's that maybe it is better for the bachelor and bachelorette to keep their walls up, rather than giving false confidence and breaking someone's heart.