Why Isn't Lorde Performing at the Grammys?
The Reason Lorde Isn't Performing at the Grammys Makes So Much Sense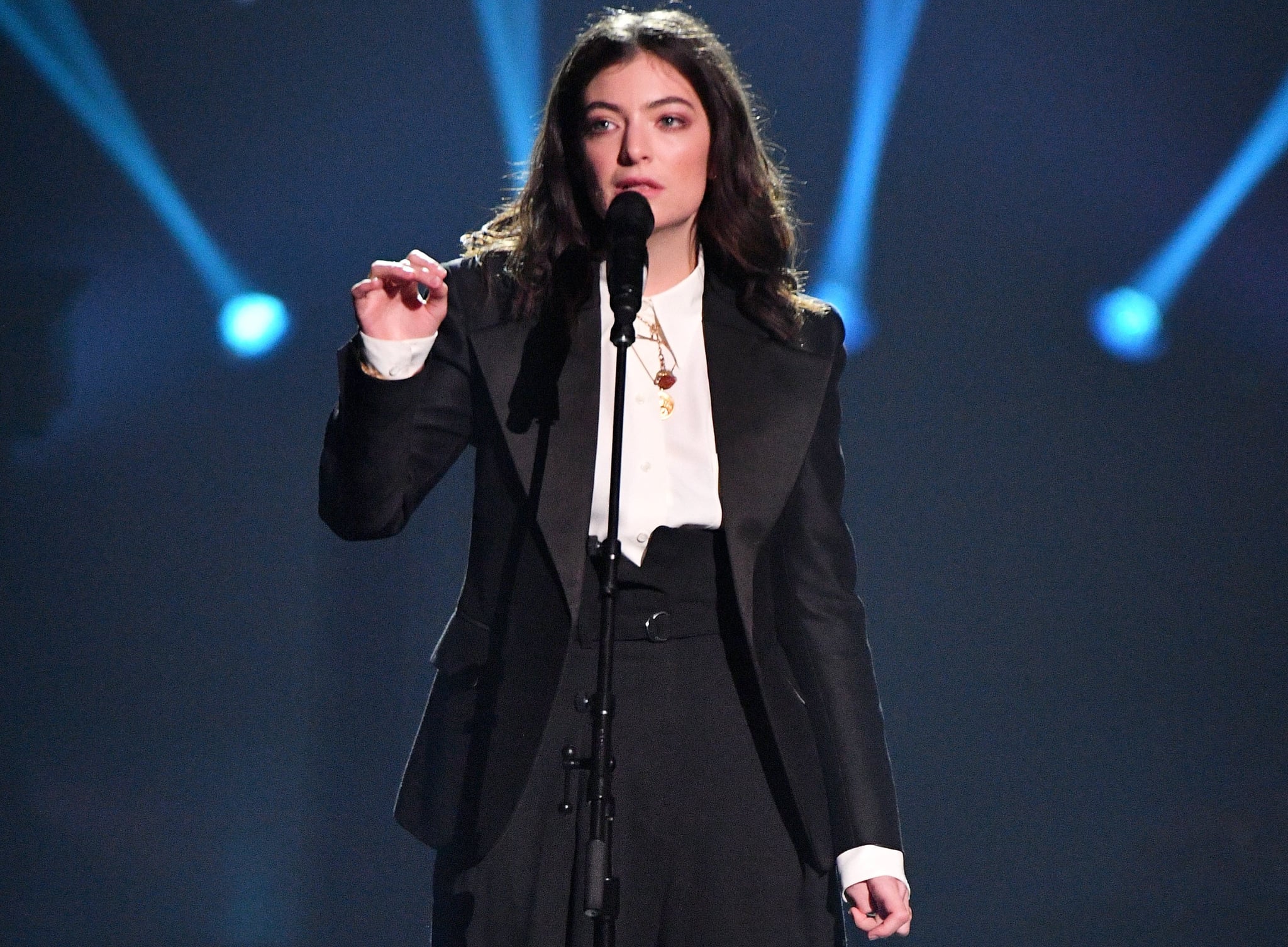 Aside from seeing who takes home an award, the best part about the Grammy Awards is the performances! The biggest award of them all is for album of the year, so you know that we'll be watching until the very end to see who takes it home. This year, only one woman was nominated for the honor, alongside JAY-Z, Kendrick Lamar, Bruno Mars, and Childish Gambino. Way to go, Lorde!
If you're confused as to why the 21-year-old behind Melodrama isn't taking the stage at the Grammy Awards in NYC on Sunday, Lorde actually was asked to perform, but she turned it down.
She was asked to be a part of the tribute for the late Tom Petty, according to Variety. But his song "American Girl" would be included, and Lorde thought it would be a strange fit since she was born in New Zealand.
Then again, Variety's source noted that the other four album of the year nominees were all offered to have solo performances at the Grammy Awards. And Kendrick Lamar, Bruno Mars, and Childish Gambino will be performing. This certainly didn't go unnoticed by Lorde's mother, Sonja Yelich. On Saturday, she tweeted a picture from a clip in The New York Times. It said, "Of the 899 people nominated in the last six Grammy Awards, the report found, 9 percent were women. (This year, Lorde is the only woman nominated for album of the year; she is not scheduled to perform.)" Her caption was, "this says it all."
this says it all -@nytimes January 26, 2018 pic.twitter.com/R3YdHwieXf

— Sonja Yelich (@sonjayelich1) January 26, 2018
We're still waiting for an official comment from Lorde's camp, but we're sad that we'll be missing her voice during this year's show!