Air Movie: Cast, Release Date
Ben Affleck, Matt Damon, and Viola Davis Team Up in New Movie About the Rise of Air Jordans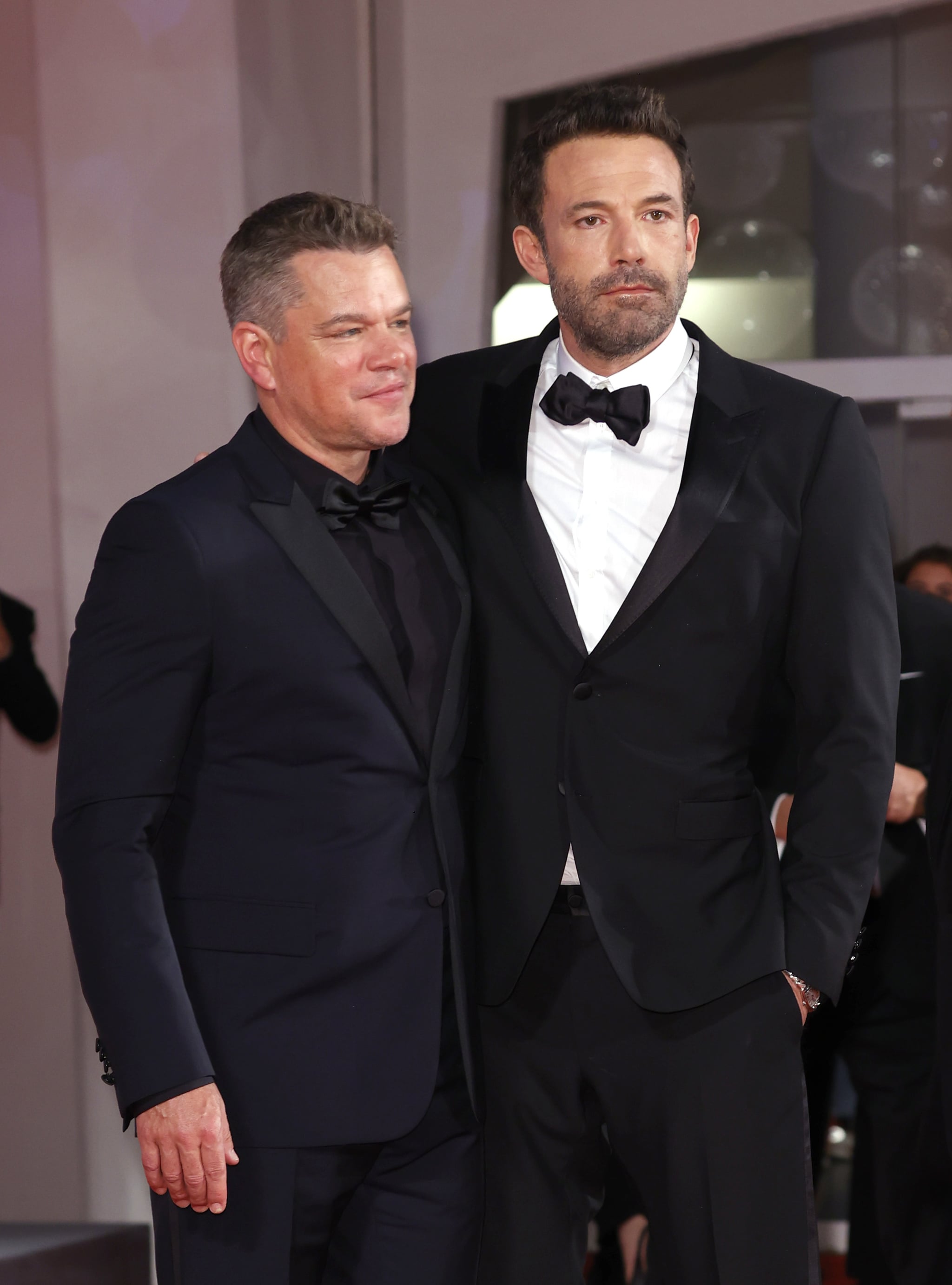 Michael Jordan's impact on fashion might be obvious now, with everyone from Mark Wahlberg to Rihanna rocking a pair of Jordans, but when Nike first made the deal with the all-star athlete to create the shoes, it was a major gamble for everyone involved. The story of how that happened is now coming to life in a new movie, directed by Ben Affleck, titled "Air." Affleck also stars as Nike cofounder Phil Knight, with his best friend Matt Damon playing marketing executive Sonny Vaccaro and newly minted EGOT winner Viola Davis portraying Michael's mother, Deloris Jordan.
"Air" comes from Amazon Studios and is getting a worldwide release this spring. According to Amazon, "'Air' reveals the unbelievable game-changing partnership between a then-rookie Michael Jordan and Nike's fledgling basketball division which revolutionised the world of sports and contemporary culture with the Air Jordan brand." They describe Knight, Vaccaro, and the rest of Nike as "an unconventional team with everything on the line" and Deloris as having "the uncompromising vision of a mother who knows the worth of her son's immense talent."
Some of the story of Michael's relationship with Nike was told in his hit docuseries "The Last Dance," and a game-worn pair of his Jordans sold for $560,000 in 2020.
The trailer for "Air" is going to drop as a Super Bowl advert on 12 Feb. according to Variety, but until then, here's everything we know about the movie so far.
"Air" Cast
Damon and Affleck lead the film as Vaccaro and Knight. Jason Bateman plays Rob Strasser, a Nike executive on their team; Davis plays Deloris, Michael's mother; Chris Messina stars as David Falk, Michael's agent for his entire career; and Marlon Wayans plays George Raveling, a former college basketball coach who became Nike's global basketball sports marketing director. The film's ensemble cast also includes Matthew Maher, Tom Papa, Julius Tennon, Joel Gretsch, Gustaf Skarsgård, Jessica Green, and Dan Bucatinsky.
Is Michael Jordan in "Air?"
For now, it seems that Michael isn't actually portrayed in the film. Of course, that could be a surprise that the filmmakers are keeping a secret until the movie is released.
"Air" Release Date
"Air" hits cinemas on 7 April and will eventually stream on Prime Video; however, the streamer hasn't said how long the gap will be between its theatrical release and streaming debut, just that it will be longer than it's been for similar titles.