America Ferrera's Husband Ryan Piers Williams | Barbie Movie
America Ferrera Is Married to Her "Barbie" Movie Husband in Real Life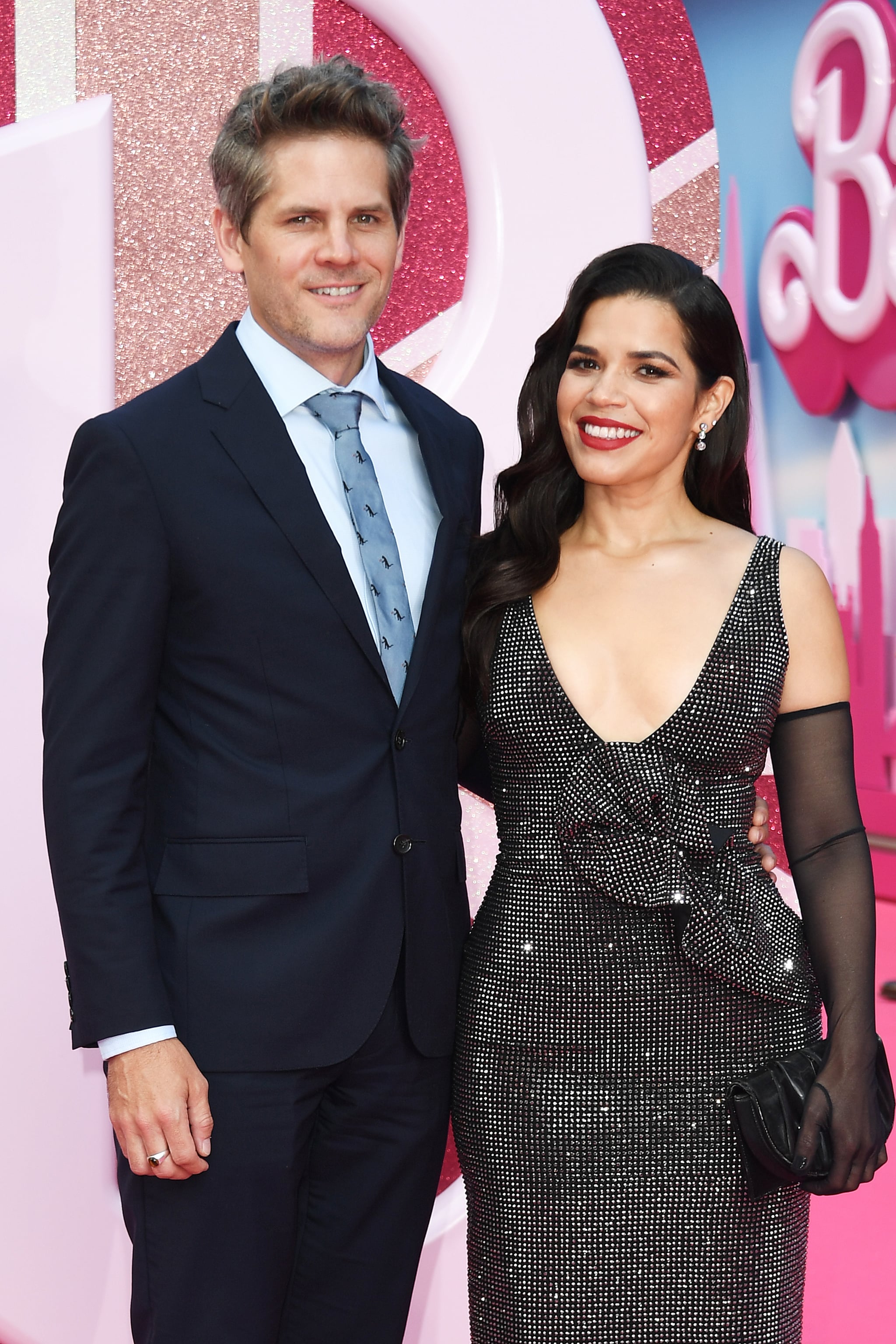 Image Source: Getty / Jed Cullen / Dave Benett / WireImage
Greta Gerwig's "Barbie" movie is packed with cameos, including an appearance from America Ferrera's husband, Ryan Piers Williams. While Williams is typically writing and directing, it seems he couldn't miss an opportunity to star opposite his favourite Barbie as Gloria's (Ferrera) Duolingo-savvy husband. On screen, their interactions are minimal, but off screen, their chemistry is undeniable.
"My favourite & forever Ken, you cute."
"My favourite & forever Ken, you cute," Ferrera captioned Instagram photos of herself and her husband at the European premiere of "Barbie" in London on 12 July. In his own Instagram post, Williams added, "I can't wait for you all to see America in this film!" The couple also walked the pink carpet at the "Barbie" world premiere in Los Angeles on 9 July. Ahead of the premiere, Ferrera and Williams took a few minutes to snap photos in front of backdrops inspired by Barbie's journey out of Barbie Land. "My favourite Ken," Ferrera commented on her husband's Instagram post, adding three red heart emoji. Previously, the pair also played a couple in Williams's 2014 drama film "X/Y."
Williams and Ferrera's meet-cute moment happened when they were both film students at the University of Southern California. In 2005, Williams cast Ferrera in his debut short film, "Muertas," and a romance quickly blossomed between the pair. After two years of dating, the couple moved in together, leading to speculation that they were engaged.
While the rumours were untrue, Williams did propose in June 2010 and the pair married a year later. "Happy Anniversary to my emergency contact. My person and home for 18 years," Ferrera captioned an Instagram photo from their wedding day on 27 June. "Damn we look young here @ryanpierswilliams #12married."
The couple share two children: 5-year-old Sebastian Piers Williams and 3-year-old Lucia Marisol Williams. While Sebastian and Lucia may be a little young to fully appreciate that both of their parents are part of the Barbieverse, we have a feeling the movie will be a hot topic of conversation in their house for years to come.
Greta Gerwig's "Barbie" movie is in cinemas now.