Are the Spider-Man Movies on Disney Plus?
Disney's New Deal With Sony Films Means Spider-Man Is Finally Swinging Onto Disney+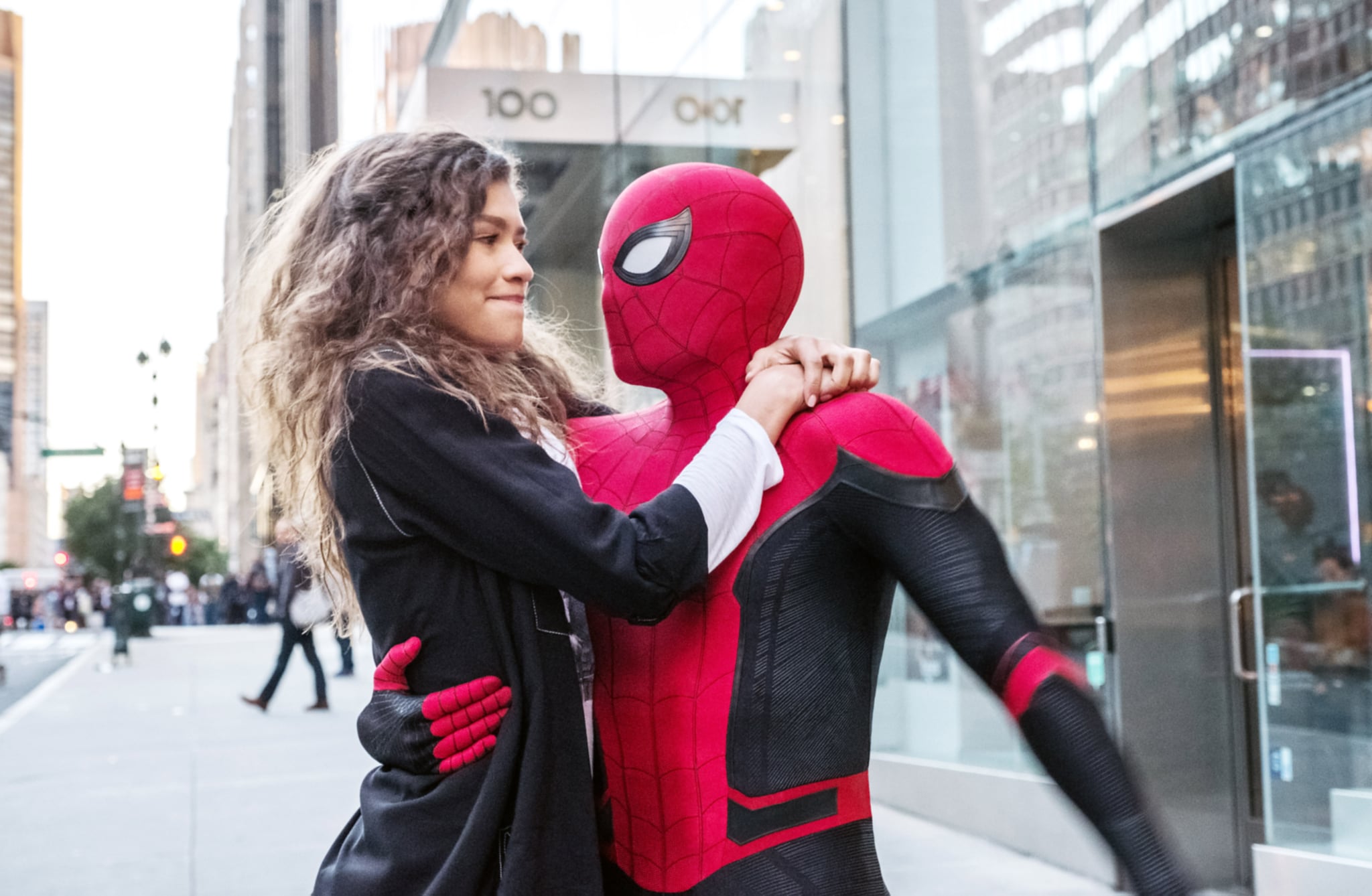 Spider-Man is finally joining the rest of the Marvel Cinematic Universe on Disney+! On Wednesday, it was announced that the Walt Disney Company and Sony Pictures Entertainment have set a huge movie licencing agreement. The deal will bring Sony Pictures' theatrical releases from 2022-2026 and much of its existing library — including Sony Pictures' Universe of Marvel Characters films like Spider-Man — to Disney-owned streaming services such as Disney+ and Hulu, as well as to Disney's TV networks like ABC, Disney Channels, Freeform, FX and National Geographic. Let me just say, as someone who recently did a Marvel binge on Disney+ and had to rent Tom Holland and Zendaya's Spider-Man films, this is a huge win.
The news of the Disney and Sony licencing agreement comes a few weeks after Netflix and Sony inked their own licencing agreement. Through that deal, all movies released by Sony Pictures in 2022 will stream exclusively on Netflix after their theatrical releases. This includes sequels to films like Venom, Jumanji, Bad Boys, and Spider-Man: Into the Spider-Verse. Once that window expires, those titles will hit Disney platforms for their Pay 2 windows. Hopefully this means we have even more Spider-Man movies to look forward to in the MCU!