Bad Boys 4: Cast, Announcement
"Euphoria" Star Eric Dane Joins Will Smith and Martin Lawrence in "Bad Boys 4"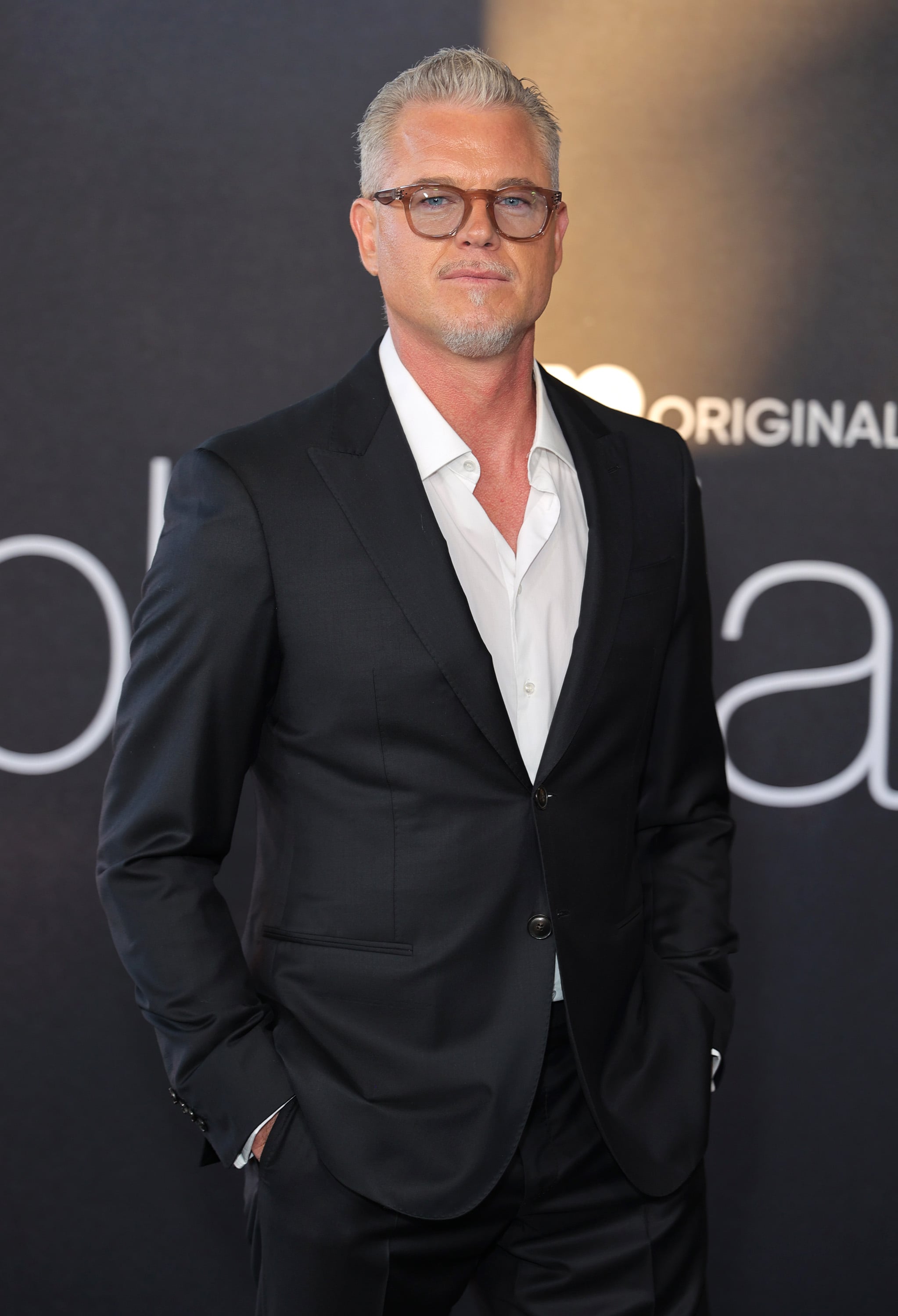 Image Source: Getty / Momodu Mansaray
The "Bad Boys" are officially back in town — with a new face joining the cast, too. On 10 April, Deadline reported that "Euphoria" star Eric Dane is expected to appear as a villain in the movie franchise's next film, "Bad Boys 4." The Hot Mic podcast was the first to break the news. According to Deadline, Dane will star alongside Vanessa Hudgens, who's reprising her role as Kelly, as well as returning film stars Will Smith and Martin Lawrence.
Previously, on 31 Jan., Smith and Lawrence confirmed that a fourth installment of the "Bad Boys" franchise is on its way with a video announcement, captioned, "IT'S ABOUT THAT TIME!"
The third "Bad Boys" movie, "Bad Boys 4 Life," aired in 2020. Its directors, Adil El Arbi and Bilall Fallah, are also returning for the fourth installment. The first movie in the buddy cop comedy series premiered in 1995 and was directed by Michael Bay, as was the second movie, "Bad Boys II," which came out in 2003. In each, Smith and Lawrence play two cops in the Miami Police Department who get into various debacles as they try to solve crimes.
The fate of the fourth "Bad Boys" movie was called into question in March 2022, when Smith slapped Chris Rock onstage at the Oscars, causing production on some of his projects to halt. However, at the time, Lawrence denied that the fourth "Bad Boys" was in any danger, telling Ebony, "We got one more at least." In the interview, Lawrence also discussed the importance of the first "Bad Boys." "For us to come together and prove that we can deliver, and we can pull people into the box office — that two Black stars, two sitcom stars, could make money at the box office [was huge]," he said.
Sony CEO Tom Rothman also promised that the fourth "Bad Boys" project was still moving forward, albeit slowly, in a May 2022 interview with Deadline. "That movie's been in development and still is. There weren't any brakes to pump because the car wasn't moving," he said. "That was a very unfortunate thing that happened, and I don't think it's really my place to comment, except to say that I've known Will Smith for many years, and I know him to be a good person. That was an example of a very good person having a very bad moment, in front of the world. I believe his apology and regret is genuine, and I believe in forgiveness and redemption."
Here's what we know about the fourth "Bad Boys" movie so far.
"Bad Boys 4" Cast
Smith and Lawrence will reprise their roles as Detective Lieutenant Mike Lowrey and Detective Lieutenant Marcus Burnett, and Hudgens will return as weapon expert Kelly. Dane is set to star as an unknown villain. Additional cast members have not yet been confirmed.
"Bad Boys 4" Plot
Plot details are being kept under wraps, but the movie will likely pick up where "Bad Boys 4 Life" left off. The end credits of the third movie revealed that Armando Aretas aka Armando Lowrey, Mike's son, (Jacob Scipio) was still alive, meaning that he might be an important part of the next movie.
"Bad Boys 4" Release Date
"Bad Boys 4 Life" is still in its early stages, so it likely won't be out until 2024 or 2025.
"Bad Boys 4" Announcement