Letitia Wright Shares Black Panther 3 Update
"Black Panther"'s Letitia Wright Teases a Third Movie: "I Think It's Already in the Works"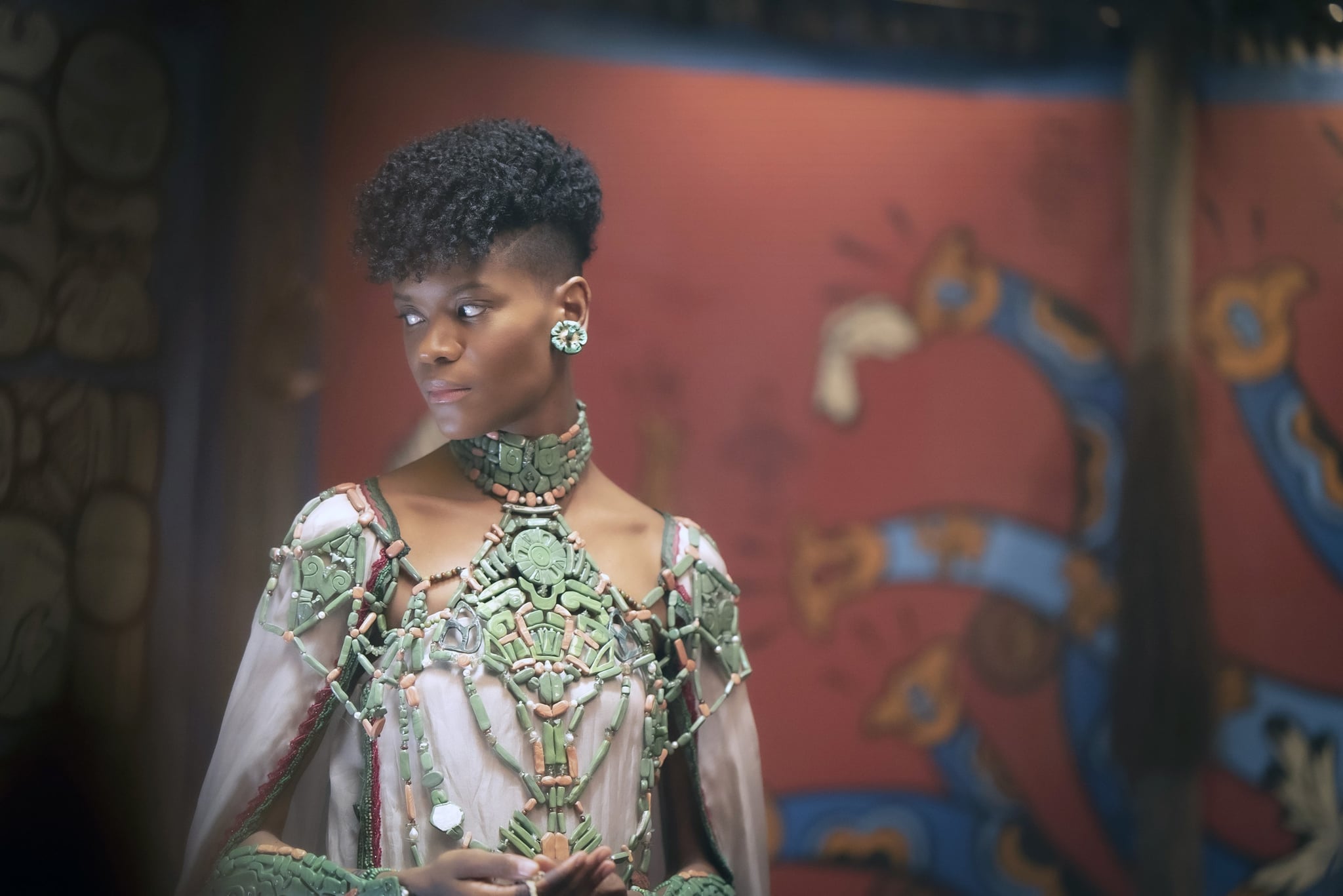 "Wakanda Forever" may still be enjoying its epic rollout, but "Black Panther" fans are eagerly waiting for the Marvel franchise to get the green light for a third instalment. And star Letitia Wright recently shared an optimistic update about the next chapter of the anticipated saga.
"I think it's already in the works," Wright told Variety of the franchise's impending third movie. "You know, we just had a terrific two years of bringing it out and everybody coming together to support it. We need a little bit of a break, we need to regroup and [director] Ryan [Coogler] needs to get back into the lab, so it's going to take a little while, but we're really excited for you guys to see that."
Wright remained tight-lipped about any other details but she did add, "I always try to do positive words and positive thinking, and I believe that good words manifest, so I'm manifesting a 'Black Panther 3,' why not?"
The cast and crew of "Black Panther: Wakanda Forever" have all been mum about what's next for the franchise — Coogler and producer/Marvel executive Nate Moore declined to share updates about a third movie with POPSUGAR. Considering the time, effort, and energy poured into their emotional sequel — which hit cinemas on 11 Nov. and is set to stream on Disney+ starting on 1 Feb. — it'll likely to be a while before we hear anything concrete about the future of "Black Panther."
In regard to the making of "Wakanda Forever," which honoured the late Chadwick Boseman and his beloved character King T'Challa, Wright, Lupita Nyong'o, and Danai Gurira previously talked to POPSUGAR about how they paid tribute to their costar while also mourning him. "When he passed away, we were all wondering how to move forward," said Nyong'o. Gurira added, "This is what Chadwick would've wanted. He would've wanted us to continue the legacy that he built."
Should Marvel Studios and Walt Disney Pictures choose to produce another "Black Panther" film, it could pick up with the story of one of the remaining royal heirs to the Wakandan throne and Black Panther suit — or perhaps the nation's new king. But as of right now nothing is certain, so fans will just have to wait and see.