Boy Meets World Drama, Explained
All the Behind-the-Scenes "Boy Meets World" Drama Explained By the Cast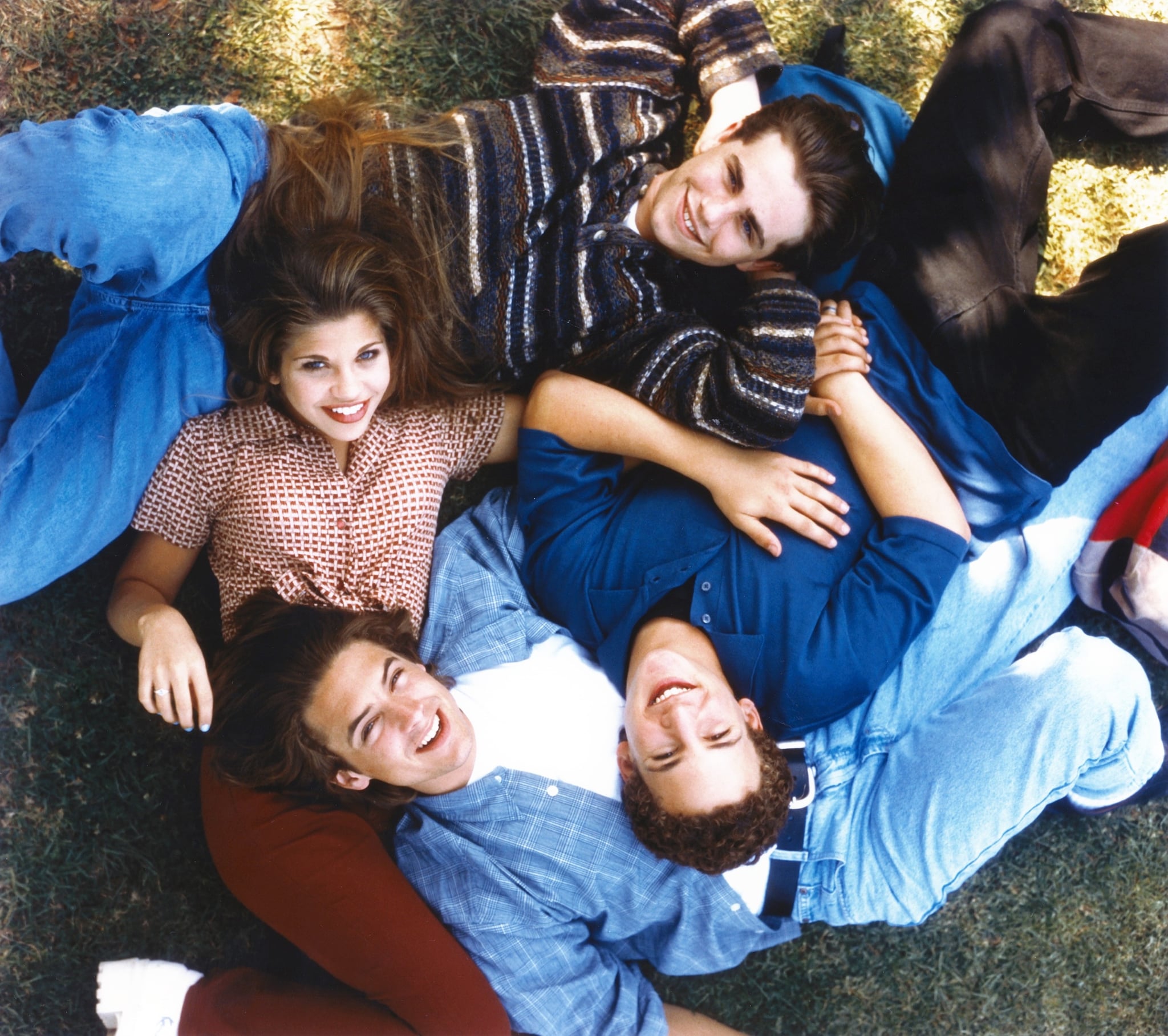 In the 1990s, there was an undeniable boom of incredibly successful sitcoms. The decade was flooded with sitcoms that would ultimately define that era of television. In just 10 years, viewers became glued to shows that have stood the test of time, like "The Fresh Prince of Bel Air," "Seinfeld," "Frasier," "Friends," and many more. Amongst the variety of sitcoms on TV, "Boy Meets World" was an instant hit, especially for younger audiences. The coming-of-age show, which first aired in 1993, followed the day-to-day lives of Cory Matthews (Ben Savage), Cory's older brother Eric Matthews (Will Friedle), Topanga Lawrence (Danielle Fishel), and Shawn Hunter (Rider Strong) as they navigated life from adolescence to young adulthood.
"Boy Meets World" ended in 2000, but in 2014, a spinoff called "Girl Meets World" aired on Disney Channel and ran for three seasons until 2017. Many of the "Boy Meets World" cast members, including Savage, Fishel, Friedle, and Strong, appeared in the series, giving fans of the original show a dose of nostalgia with a refreshing new storyline. While many members of the cast remain close to this day (Fishel, Friedle, and Strong host the podcast "Pod Meets World" together), the atmosphere on the seemingly close-knit set wasn't always positive for the show's actors.
From issues with the showrunner, Michael Jacobs, to cast members revealing negative experiences on set, here is the "Boy Meets World" behind-the-scenes drama explained.
The "Omniscient" Presence on Set
Michael Jacobs, known for creating both "Boy Meets World" and "Girl Meets World," among other works, has been held in both a positive and negative light by former cast members of the show.
In a 2022 episode of "Pod Meets World," Fishel revealed an uncomfortable experience with Jacobs on her first day on set. Being 12 years old at the time, Fishel recounted how she spoke fast and worked tirelessly with her mom to try and slow down her lines for the show. After arriving on set, she recalled (via Variety), "Michael starts off the notes by saying, 'Danielle, I'm going to give you your notes all at one time, at the end and I'm going to give everyone else their notes now, because if I made everyone sit here through all of the notes I had for you, we would all be here for hours and no one would ever get to go home. So you're just going to wait for the end.' From that moment on, my eyes welled up because, you know, I'm now in front of everybody — all the producers, all the writers, all the cast and all eyes are on me for a second."
Later that same day, Fishel explained that Jacobs wasn't happy with how she delivered her lines and essentially threatened to fire her if she didn't get them right. As time can tell, Fishel nailed the character of Topanga, but the pressure of living up to the expectations of Jacobs impacted her. "That's the problem for me, that's what I remember feeling. That's what I don't think is healthy," she said.
Strong called Jacobs a "Wizard of Oz" type character orchestrating the show behind the scenes in a 2023 Variety interview with Strong, Fishel, and Friedle. "The way Michael is, he would maintain an omniscience about the show, and how everything was planted," he shared.
Fishel wasn't the only "Boy Meets World" star that had a rocky experience with Jacobs. Maitland Ward, who played Rachel McGuire on the show's last two seasons, explained in a 2022 interview with Yahoo Entertainment that she felt her character was constantly sexualized while she was expected to be modest in real life. "If I was on a show, like 'Boy Meets World,' I could be sexy. I could wear a sheet with little feathers on it in nude pictures that I had for my boyfriend - that's fine," Ward said regarding an episode titled "The War" from season seven. "If I ever wore anything like that, or did anything suggestive like that in real life, Disney and producers and Hollywood would've come down on me. Especially the producer, Michael Jacobs — he was very adamant about me being chaste and the good girl."
Though Ward has explained in her book "Rated X: How Porn Liberated Me From Hollywood" that the "Disney Machine" essentially treated young women "like meat," she has since reconciled with Jacobs. In an exclusive 2023 interview with Fox News, she revealed, "Actually, after the book came out, the executive producer, Michael Jacobs, and I had a great long conversation, and we worked through a lot of stuff, and it was really cathartic."
Racist Behaviour Toward Trina McGee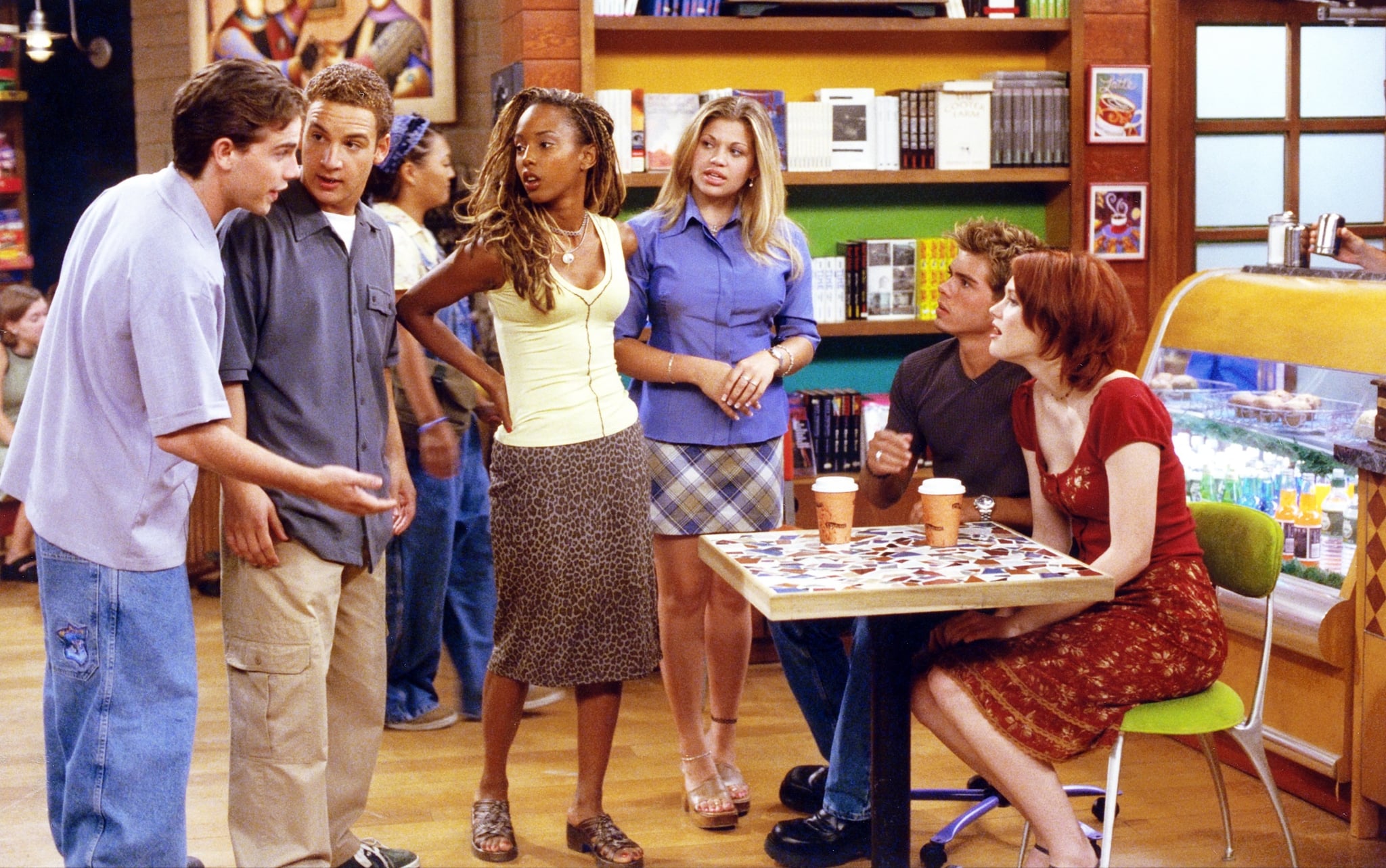 Image Source: Everett Collection
Trina McGee, known for her role as Angela Moore in the last two seasons of "Boy Meets World," became an essential part of the friend group on the show, and yet, behind the scenes, she wasn't treated as warmly as her character was on screen. In January 2020, the actor was brutally honest about her experience and shared the following on Twitter, "Called aunt Jemima on set during hair and make up. Called a bitter b*tch when I quietly waited for my scene to finish rehearsing that was being f'ed up over and over due to episode featuring my character. Told 'it was nice of you to join us' like a stranger after 60 episodes."
In an April 2020 Instagram post, McGee revealed that Friedle was the one that made the Aunt Jemima comment while she was getting her hair ready before a scene. She later addressed the matter in a June 2020 interview with Yahoo Entertainment, saying, "I don't think that Will, at the time, really understood the depth of that… he's not a Black woman." Despite the racially insensitive comment, McGee and Friedle have reconciled, with the actor revealing on Instagram that Friedle apologised nearly 25 years ago and again in a three-page letter, which was a healing moment for both former stars.
McGee's negative experiences didn't end with Friedle, however. In 2015, she starred in one episode of "Girl Meets World," and even after years of being away from castmates, she was given the cold shoulder by a main cast member. She tweeted, "Said happy hellos to be greeted with blank cold stares. Dissed for believing in God in front of extras. F**kery was real. All truth. stayed nice. Not mad. Just feeling free to comment on 20 plus years of disrespectful behaviour."
It was later revealed Fishel was the person that gave McGee the cold stares, and like Friedle, has since apologised and reconciled with her. Fishel tweeted in June 2020, "I owed @realtrinamcgee an apology for being rude, cold, & distant when she guest starred on GMW (her tweet regarding warm hellos being met with cold blank stares was about me). Trina and I spoke over a month ago and she gracefully accepted my apology. ❤️"
Overall, all of the castmates (minus Ben Savage) have worked through their problems. McGee shared a picture of her, Friedle, and Fishel from "Boy Meets World" on Twitter, writing, "Over the last months with so much tension going on, these two people in this pic with me have really gone out of their way to check on me, show sincerity and healing. I did not expect this but am grateful for this experience. Let the healing begin. Yes!"
Playing Both Sides
Years after "Boy Meets World" ended, the main cast would reunite on "Girl Meets World." Savage and Fishel were series regulars, while Strong had regular guest appearances, and Friedle appeared in four episodes.
With a new perspective on the atmosphere of the original set and having shared their experiences, the three realised that what they went through was harrowing in some ways, especially regarding power dynamics. "Certain people counted on us not talking to each other. When it was revealed that we were talking to each other, the curtain was pulled away," Friedle revealed to Variety. "When we started comparing notes, it wasn't great. So, I'm very glad that I had very limited involvement with 'Girl.'"
Fishel continued, "We all would have walked around probably still ranting and raving in only the most positive of ways…Your memories start coming back to you about when this happened and when that happened. You start to see it differently. Even being able to do that, that takes a certain amount of growing up and self-reflection to even recognise it happening. And I don't think everybody recognised it happening."
Strong, who directed 18 episodes of "Girl Meets World," recognised the same power dynamics he had experienced on "Boy Meets World" while working on the spinoff. "It was hard and horrible to go through," Strong said. "But ultimately, very healthy and healing to experience."
The Ghost of Ben Savage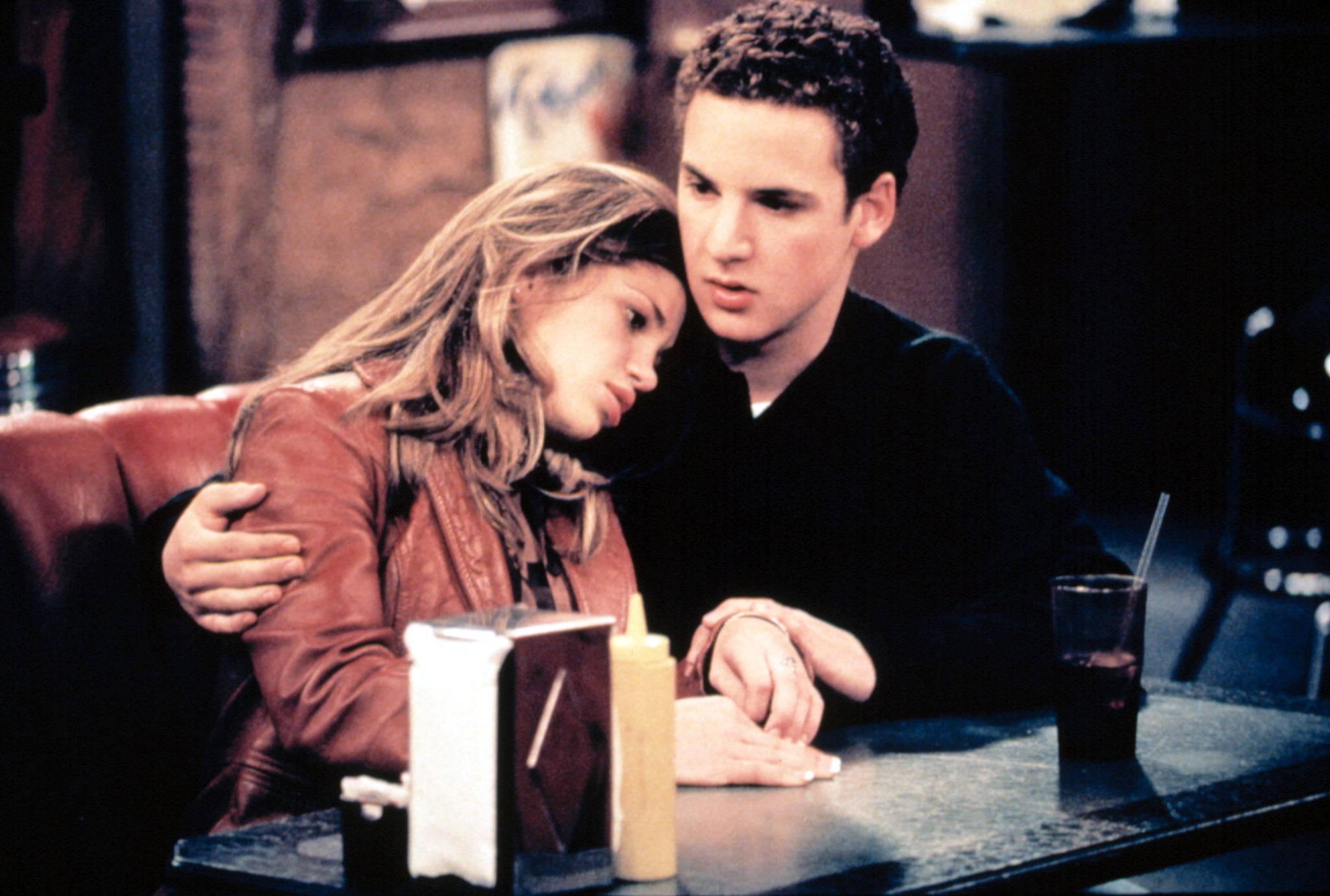 Image Source: Everett Collection
Amidst the revelations and healing amongst members of the show, Savage has been absent from the picture. In fact, Fishel, Strong, and Friedle haven't talked to their longtime friend in three years. After the birth of Fishel's son in June 2019, he disappeared from their lives. "We were just so, so close, especially during that time. He was checking in with me regularly… [Then] He ghosted us," Fishel explained to Variety.
Of the three friends and actors, Friedle has tried to contact Savage the most. At one point, he called Savage daily for nearly a month and never got an answer. "I've known him since he was 11 years old, and we have a shared history. And we were doing these conventions together, and we were getting to know each other as adults, and then he just kind of went, I'm done with you," Friedle expressed to Variety.
While a main part of the OG "Boy Meets World" crew is off the radar, Fishel remains optimistic that he will come back around. "If there's anything this podcast has taught me, it's that everyone is on their own journey and having their own experiences that can be perceived many different ways, depending on your POV," she shared.