Listen to the Tracklist For Silk Sonic's Debut Album
Silk Sonic's Highly Anticipated Debut Album Is Here — and the Nostalgic Sound Is Fun and Sexy!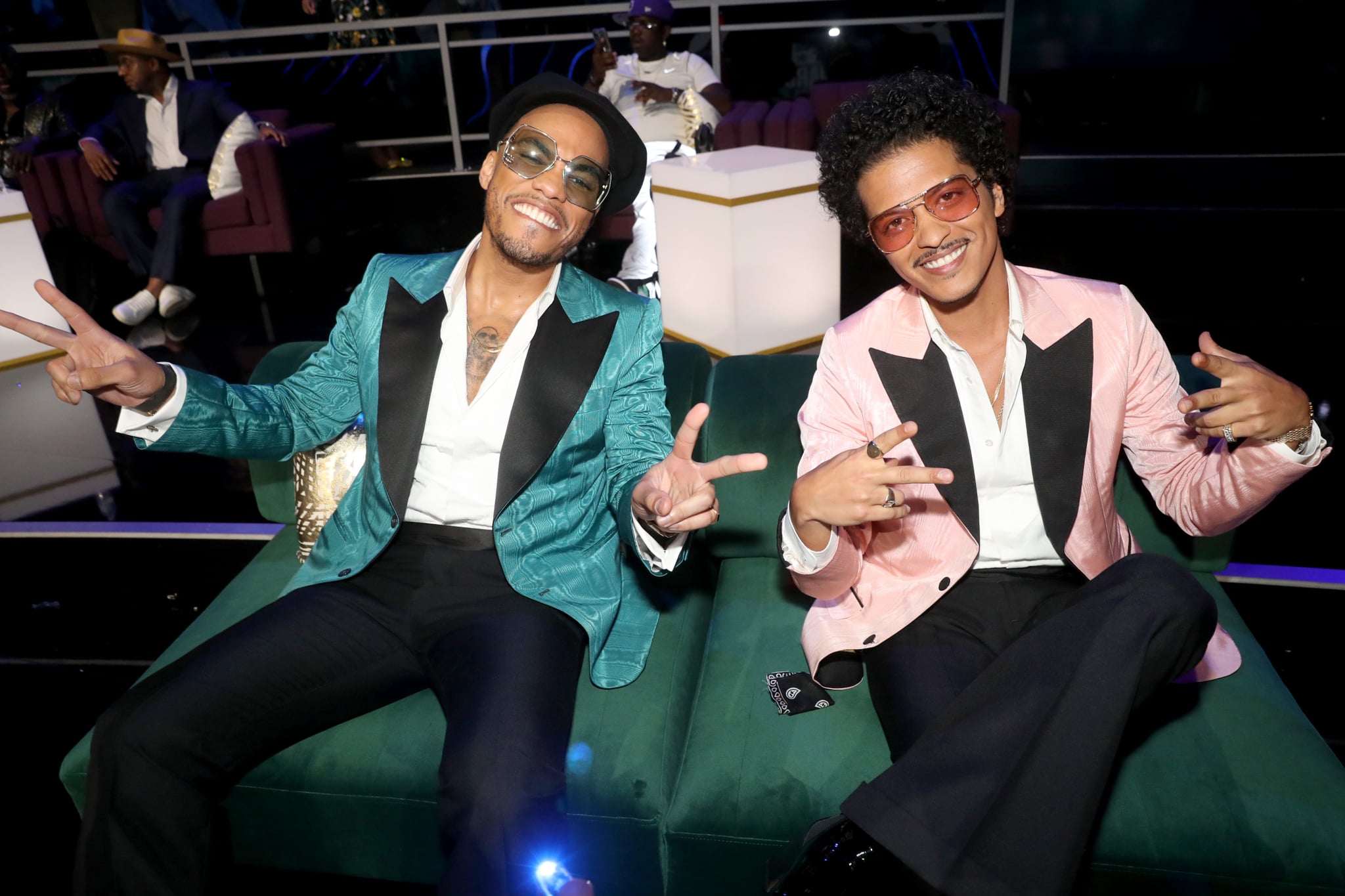 An Evening With Silk Sonic is here! "Silk Sonic Coming at you November 12," Bruno Mars wrote in an Instagram post with a photo of him seated next to Anderson .Paak and legendary funk musician Bootsy Collins. The R&B duo, aka Silk Sonic, shocked fans after a new announcement confirmed their highly anticipated first album. Silk Sonic originally told Rolling Stone that their album wouldn't drop until January 2022, citing that they didn't want the project "to be binge-watched." Seems like Mars and .Paak just couldn't wait until next year to release their debut album together, and we're so glad they chose not to!
In an interview with the publication, Mars explained that he would like to put out more songs and let each one breathe before they drop the entire project, which will feature Collins. "We're really in touch-up mode now," he said. "We've got the bones of most of the album, so it's really about touching up parts that need a little more . . . grease." We don't know what made the duo have a change of heart, but fans are ecstatic that they won't have to wait too much longer to hear what the duo have been cooking up for us.
Ahead of the album's release, the duo shared the official tracklist for the nine-track album, confirming features from both Collins and fellow bassist Thundercat. Mars and .Paak joined forces back in February to form their band, which has heavily incorporated styles from the '60s, the '70s, and funk into their music. Their debut single and No. 1 Billboard Hot 100 hit, "Leave the Door Open", arrived on 5 March, and they followed up its success with their second single, "Skate", on 30 July. For their latest release, Silk Sonic dropped "Smokin' Out the Window", which was met with great praise from fans as well.
This is the first official collaboration for Mars and .Paak, although they previously toured together when .Paak was the opening act for Mars's 24K Magic World Tour in 2017.