Who Is Bryan Cranston's Wife Robin Dearden?
Bryan Cranston to Retire From Acting in 2026 to Spend More Time With His Wife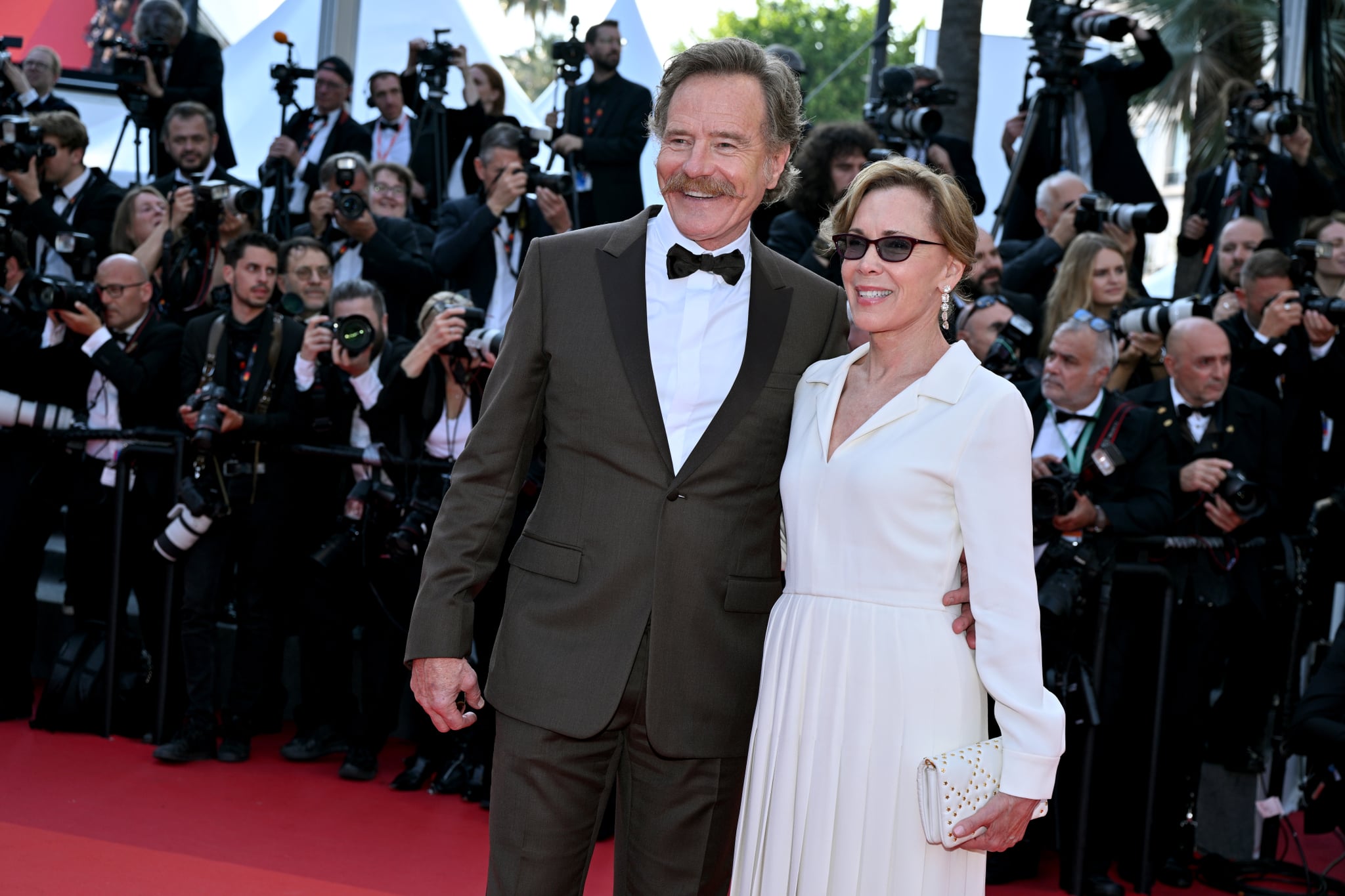 Bryan Cranston is getting ready to retire from acting and spend more time with his wife, Robin Dearden. In a new interview with British GQ, Cranston, 67, explained that he intends to retire in 2026 when he'll be 70. And his retirement won't just be from acting: He also wants to shut down his production company and sell his half of the mezcal company he runs with "Breaking Bad" costar Aaron Paul.
"I want to change the paradigm once again," Cranston told the outlet about his decision, and Dearden is at the centre of his choice. "For the last 24 years, Robin has led her life holding onto my tail. She's been the plus one, she's been the wife of a celebrity. She's had to pivot and adjust her life based on mine. She has tremendous benefit from it, but we're uneven. I want to level that out. She deserves it."
He added that he wants the two of them to live in a small village in France, cooking and tending to a garden. "I want to have that experience. I want to go for day trips and have the fire in the fireplace and drink wine with new friends and not read scripts," he said. "It's about taking a chance. I'm used to that feeling – of not knowing."
Cranston and Dearden married in 1989 after meeting on a TV set (Cranston was previously married to writer Mickey Middleton from 1977 to 1982). They were working on the 1986 CBS series "Airwolf." Cranston was a hijacker who was holding a sorority cruise hostage; Dearden was a hostage.
"He actually had a gun to my head," Dearden told People in 2016. "It was 30 years ago that we met on that terrible TV show," Cranston added. "It changed both of our lives."
"He had a girlfriend and I had a boyfriend at the time," Dearden explained. "But I thought that he was the funniest man that I had ever met. I said, 'He's kind of cute, he's got a gun...'" Cranston told the outlet that he thinks the fact that they were both unavailable actually helped their bond form. "But because she had a boyfriend and I had a girlfriend, we were able to flirt without the heavy sexual tension," he said. They reconnected a year later, both single. The couple have one daughter, actor Taylor Dearden.
Dearden, 69, made frequent TV appearances in the 1980s, including in the "Nine to Five" TV series and "Murder, She Wrote." She scaled back in the '90s, though she did appear in one episode of Cranston's "Breaking Bad" in 2010.
In 2014, Cranston shared his favourite thing about his wife in a conversation with "Humans From New York." "She still gets giddy when she sees a firefly," he said. Too cute.