Cobra Kai: When Will Season 4 Be on Netflix?
Cobra Kai: We'll Likely Have to Wait Until 2022 For Season 4 to Hit Netflix
Watch out! This post contains spoilers.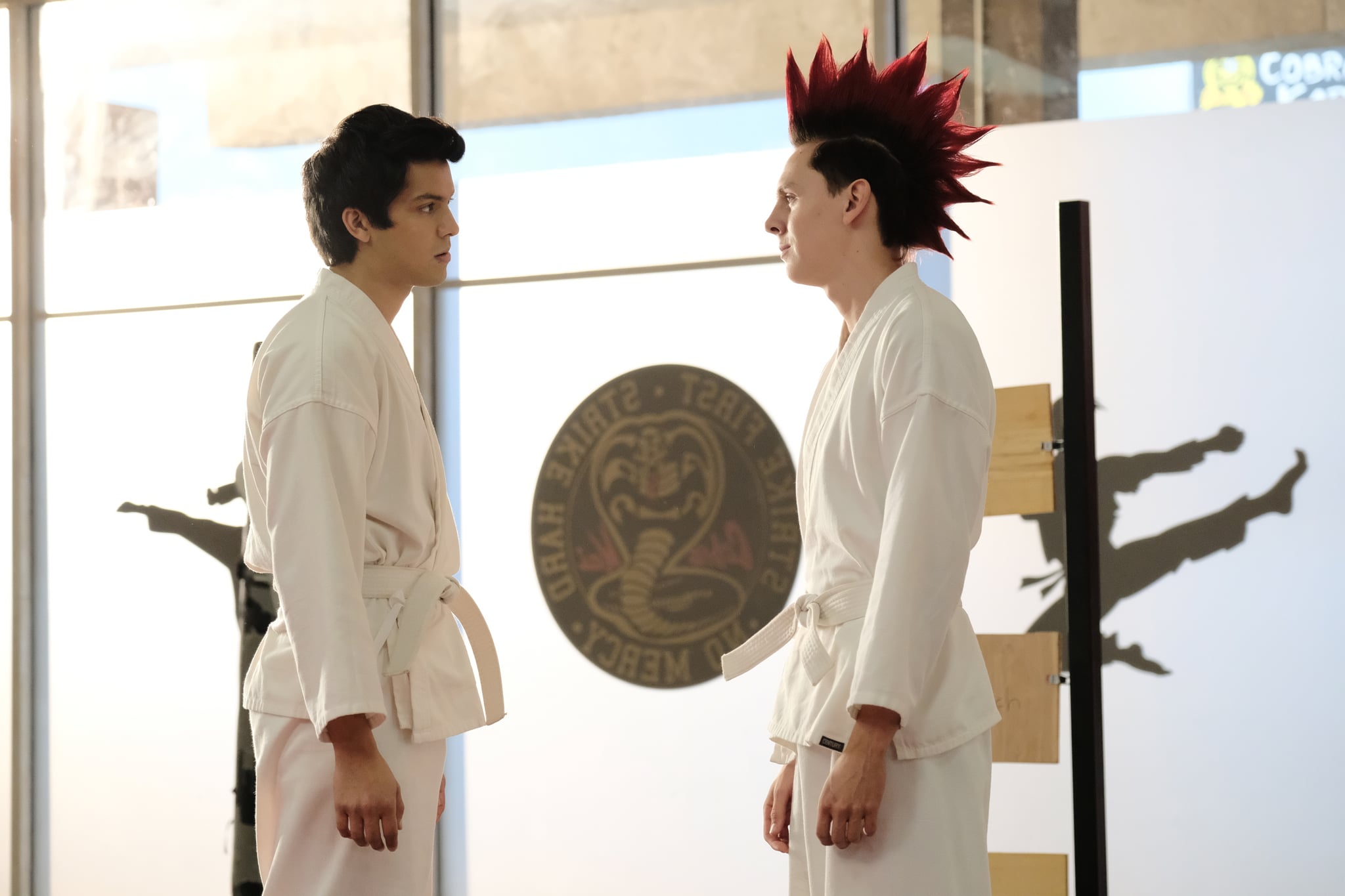 After binge-watching all of Cobra Kai season three, you're probably ready for a whole new batch of episodes. How could you not after that cliffhanger ending? Following a longtime feud, Johnny and Daniel are finally joining forces and combining their dojos. While the Netflix series has already been renewed for season four, we'll likely have to wait until 2022 for new episodes.
In October 2020, executive producer and co-showrunner Jon Hurwitz revealed that the writers were putting the final touches on season four. "Scripts are rolling in," he wrote alongside a photo of him on a Zoom chat. "Excited we'll have everything written and polished by the time we start filming. It's going to be another kick ass season!"
In addition to the scripts for season four being completed, it sounds like filming is set to kick off in early 2021. In November 2020, Hurwitz tweeted that he was planning to go into production for season four in "early 2021" assuming that they can keep everything on set safe amid COVID-19 protocols. "We'll see how things are looking after the New Year," he continued. "Hopefully we can get the numbers under control."
Assuming everything goes as scheduled, Hurwitz teased that we'll likely get season four "roughly a year after season 3." Seeing season three premiered on Jan. 1, 2020, we're probably looking at an early 2022 release date for the fourth season.