Diddy Denies Paying $5K a Day For Sting Sample
Diddy Says He Was "Joking" About Paying Sting $5K a Day For Infamous "I'll Be Missing You" Sample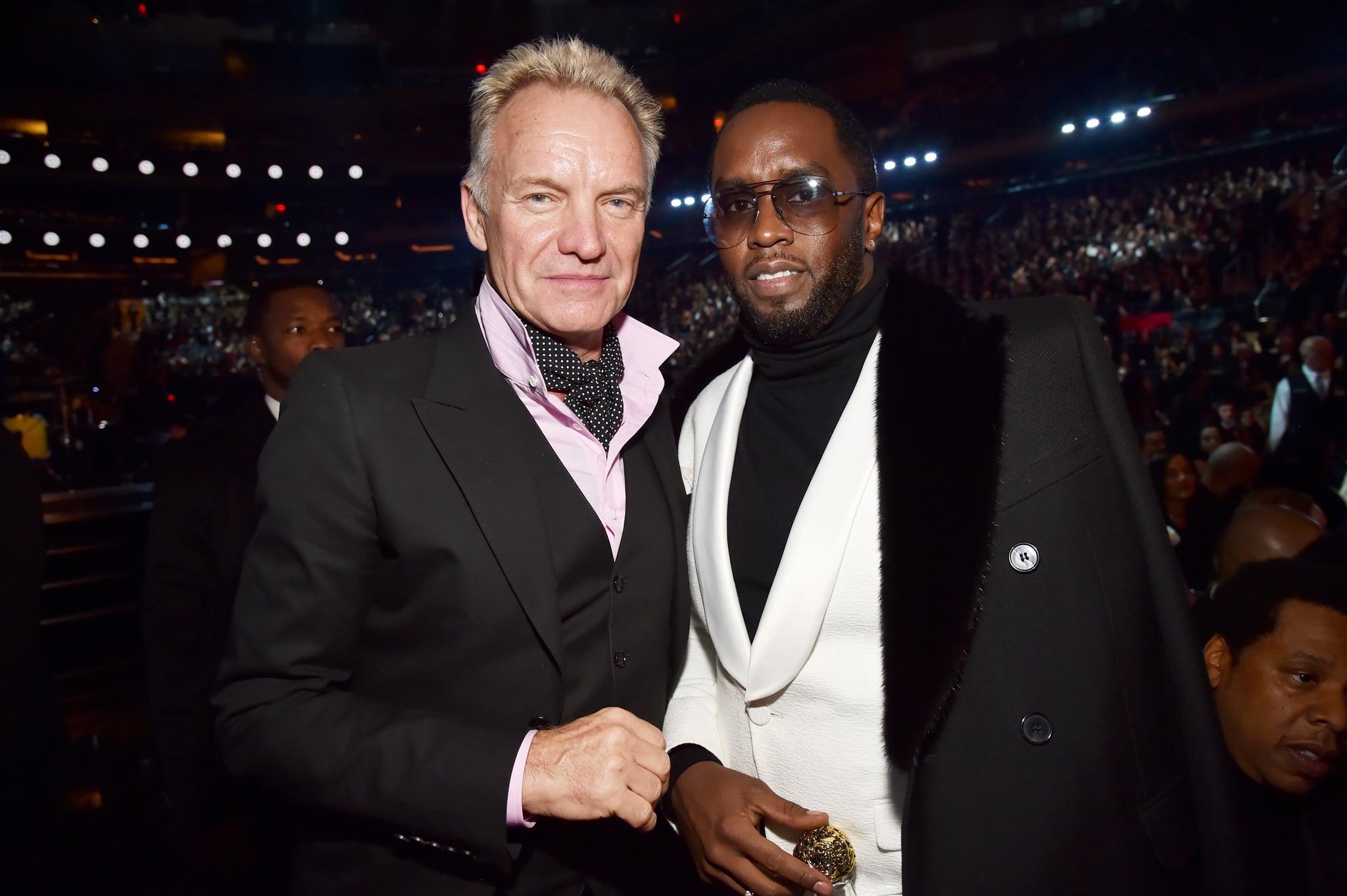 Image Source: Getty / Kevin Mazur
Diddy may be well-known as an accomplished music executive, a gifted producer, and a billionaire mogul. However, the "Gotta Move On" artist seemingly made a bad business decision back in the '90s after he sampled a song from Sting without his permission.
In his 1997 hit "I'll Be Missing You" with Faith Evans — a tribute to the late The Notorious B.I.G. — Diddy famously sampled a track titled "Every Breath You Take," which was written by Sting and released by his band, The Police, in 1983. For years, it's been believed that Diddy is still paying for the unauthorised sample, especially after a 2018 interview with Sting on The Breakfast Club recently resurfaced.
In the unearthed clip, Sting revealed how much Diddy was allegedly paying him at the time after cohost Charlamagne tha God asked the now-71-year-old musician if it's true that he gets sent $2,000 a day for his illegally sampled 1983 song. Sting said of Diddy, "Yeah. For the rest of his life." He also clarified that Diddy did ask for permission to use the song, though it was after the fact. POPSUGAR reached out to Sting's reps for comment but did not receive an immediate response.
After a clip of Sting's interview started circulating on Twitter on April 5, Diddy quote-tweeted it and wrote that he pays Sting "5K a day," adding, "Love to my brother @OfficialSting!😎✊🏿."
https://twitter.com/Diddy/status/1643663676031762451?s=20
However, it appears that may not be the case after all, as Diddy then tweeted on 7 April, "I want y'all to understand I was joking! It's called being Facetious! Me and @OfficialSting have been friends for a long time! He never charged me $3K or $5K a day for Missing You. He probably makes more than $5K a day from one of the biggest songs in history. LOVE ❤️😂🙏🏿💫⚡️✨."
https://twitter.com/Diddy/status/1644373857019518977?s=20
The actual status of Diddy and Sting's royalties matter remains unclear, but it appears there's no bad blood between the two, as the latter said in his interview that they're "very good friends now." They even posed together for a photo at the 2018 Grammy Awards.