Drake Announces New Song With Bad Bunny
Drake Announces New Bad Bunny Collab: "It's Been Like 6 Years Since Me and Benito Did a Song"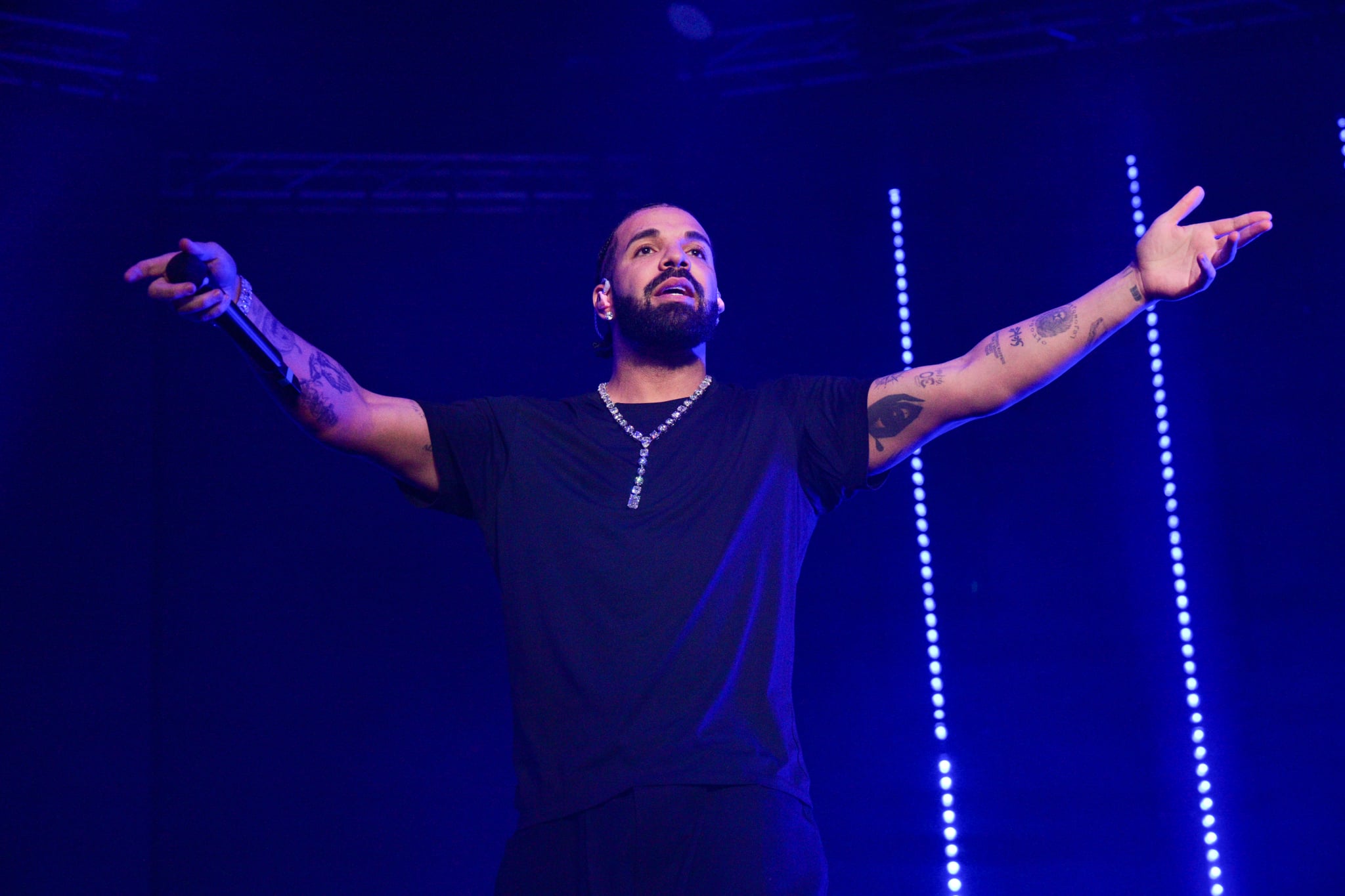 Drake and Bad Bunny are teaming up once again. During the 36-year-old rapper's Los Angeles stop of his It's All a Blur tour on Sunday night, Drake announced that he and the 29-year-old Puerto Rican superstar have a new song on the way. At the show, which Bad Bunny attended with rumoured girlfriend Kendall Jenner, Drake told the crowd, "It's been like six years since me and Benito did a song, so we got a song coming for y'all on my album," per a fan video shared on Twitter.
Drake and Bad Bunny previously joined forces for their 2018 hit song, "Mia." The title of their new collaboration is still unknown, but Drake's album, "For All the Dogs," is set to drop very soon. During the third Barclays Centre show of his tour in late July, Drake told fans, "I got an album coming in, like, I don't know... A couple of weeks or some sh*t," per Complex.
The forthcoming project marks Drake's eighth studio album and accompanies his "Titles Ruin Everything" poetry book, which came out in July. A statement shared on his website reads, "I made an album to go with the book. They say they miss the old Drake girl don't tempt me. FOR ALL THE DOGS."