Fast X Movie: Poster, Cast, Release Date, Trailer
Vin Diesel Tells Jason Momoa "It's Time to End This" In Second "Fast X" Trailer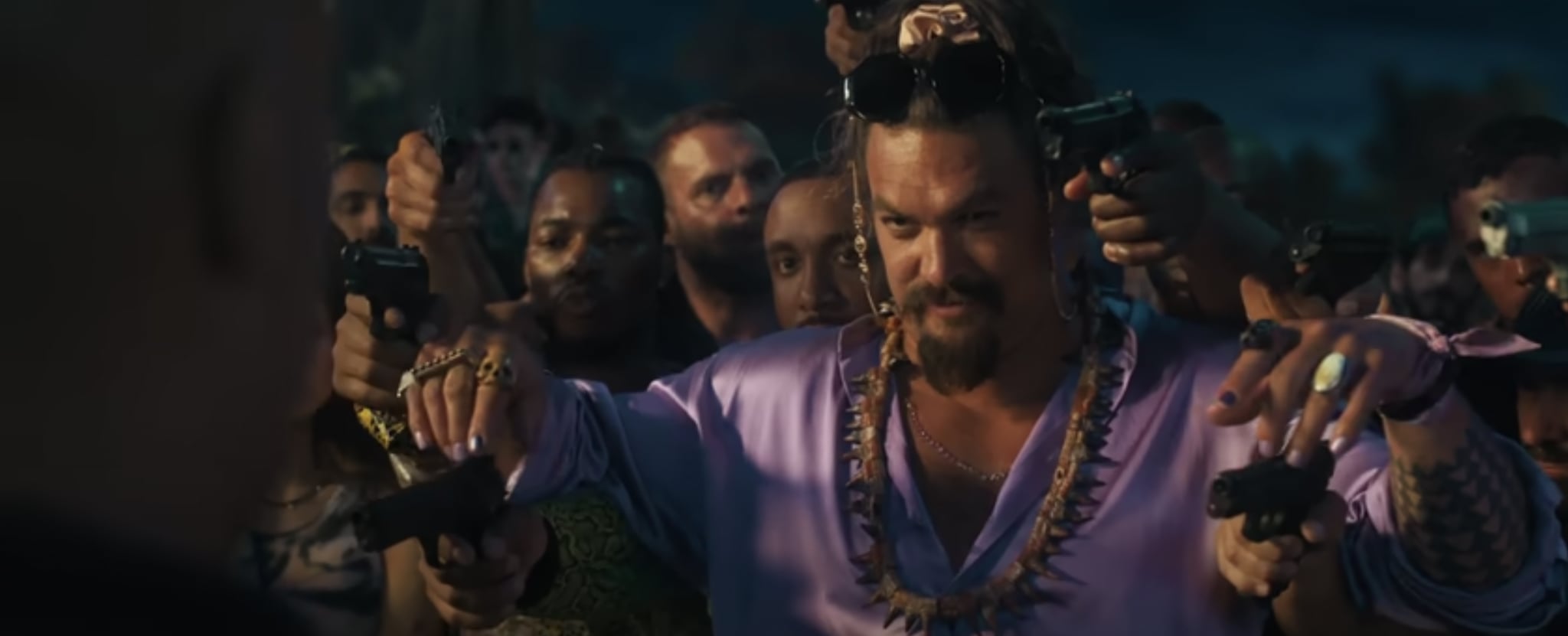 Image Source: YouTube user The Fast Saga
Buckle up, Fast & Furious fans: the franchise's 10th main installment, "Fast X," is approaching. On 31 Jan., veteran star Vin Diesel teased his return as Dominic "Dom" Toretto by sharing a mysterious "Fast X" poster on Instagram. "We're almost there… We can't wait to share a taste of what's coming," he captioned it.
On 10 Feb., the first official trailer dropped, including a blast from the past. Remember Hernan Reyes from 2011's "Fast Five"? Well, his son, Dante (Jason Momoa), is out for revenge after Dom and his crew took out the Brazilian drug kingpin and brought down his entire empire in Rio de Janeiro. He's spent the last 12 years "masterminding a plan to make Dom pay the ultimate price." Fans were treated to another look at Dom and Dante's face-off in the teaser that aired during the Super Bowl on 12 Feb.
In the trailer, Dante says in a voice-over, "Dominic Toretto, you're about to learn all about fear. You built such a beautiful life filled with love and family. I never got that chance. You stole that from me. My future, my family, and now I'm going to break yours piece by piece."
Then, on 19 April, the second full-length trailer dropped, and it shows Dante wreaking havoc on the Vatican and facing off against Dom. "It's time to end this," Dante tells Dom. "You might wanna buckle up." Judging by visuals that show bridges blowing up and cars flipping over, he means it. Brie Larson also appears in the trailer, machine gun in hand, as does Charlize Theron, who's wrapped up in a fight of her own.
More than 20 years after Fast & Furious first burst onto the scene with the 2001 kickoff film, "The Fast and the Furious," the street-racing global juggernaut as we know it is coming to an end with "Fast X." However, for its last lap, the saga will be split into a two-part finale, which Diesel previously announced during an "F9" press event, per Digital Spy. "Part of the reason why 'Fast 10' has to be broken into two different movies is because there's so much ground to cover," he explained. "There's so many places and so many locations in the world that we have to visit."
So far, the road to "Fast X" has been filled with good and bad surprises. While many fans are excited to see new faces like Momoa and Larson join the franchise for its final stretch, some may be saddened knowing Dwayne Johnson isn't returning as Luke Hobbs, despite Diesel's public pleas.
In late 2021, the former costars made headlines when Diesel tried to bait Johnson into rejoining the Fast & Furious franchise with an Instagram post captioned, "My little brother Dwayne... the time has come . . . I say this out of love... but you must show up, do not leave the franchise idle you have a very important role to play. Hobbs can't be played by no other. I hope that you rise to the occasion and fulfil your destiny."
Johnson, who last appeared in 2019's "Fast & Furious Presents: Hobbs & Shaw," later responded to his rival's request in an interview with CNN and called the post "an example of his manipulation." "I told him directly — and privately — that I would not be returning to the franchise," Johnson told the outlet. "I was firm yet cordial with my words and said that I would always be supportive of the cast and always root for the franchise to be successful, but that there was no chance I would return."
Ahead, find out who is returning to the Fast & Furious franchise, plus everything else we know about "Fast X" so far.
"Fast X" Trailer 2
"Fast X" Super Bowl 2023 Trailer
"Fast X" Trailer
"Fast X" Cast
So far, confirmed returning cast members include Diesel as Dom, Theron as Chipher, Tyrese Gibson as Roman Pearce, Ludacris as Tej, Jordana Brewster as Mia Toretto, Michelle Rodriguez as Letty Ortiz, Nathalie Emmanuel as Ramsey, Sung Kang as Han Lue, Helen Mirren as Magdalene Shaw, Scott Eastwood as Little Nobody, Michael Rooker as Buddy, and Cardi B as Leysa.
New faces joining "Fast X" are Momoa, Larson, Abelo, Daniela Melchior, and Alan Ritchson. Meadow Walker — daughter of the late Paul Walker, who played a pivotal role in the Fast & Furious franchise before his death in 2013 — may also appear in the film after Diesel teased the possibility in a 2021 interview with E!'s "Daily Pop." Meadow didn't star in "F9," but she and Paul's brothers, Caleb and Cody, were involved behind the scenes.
"Fast X" Release Date
The 10th installment of the Fast & Furious franchise hits cinemas on 19 May.
"Fast X" Poster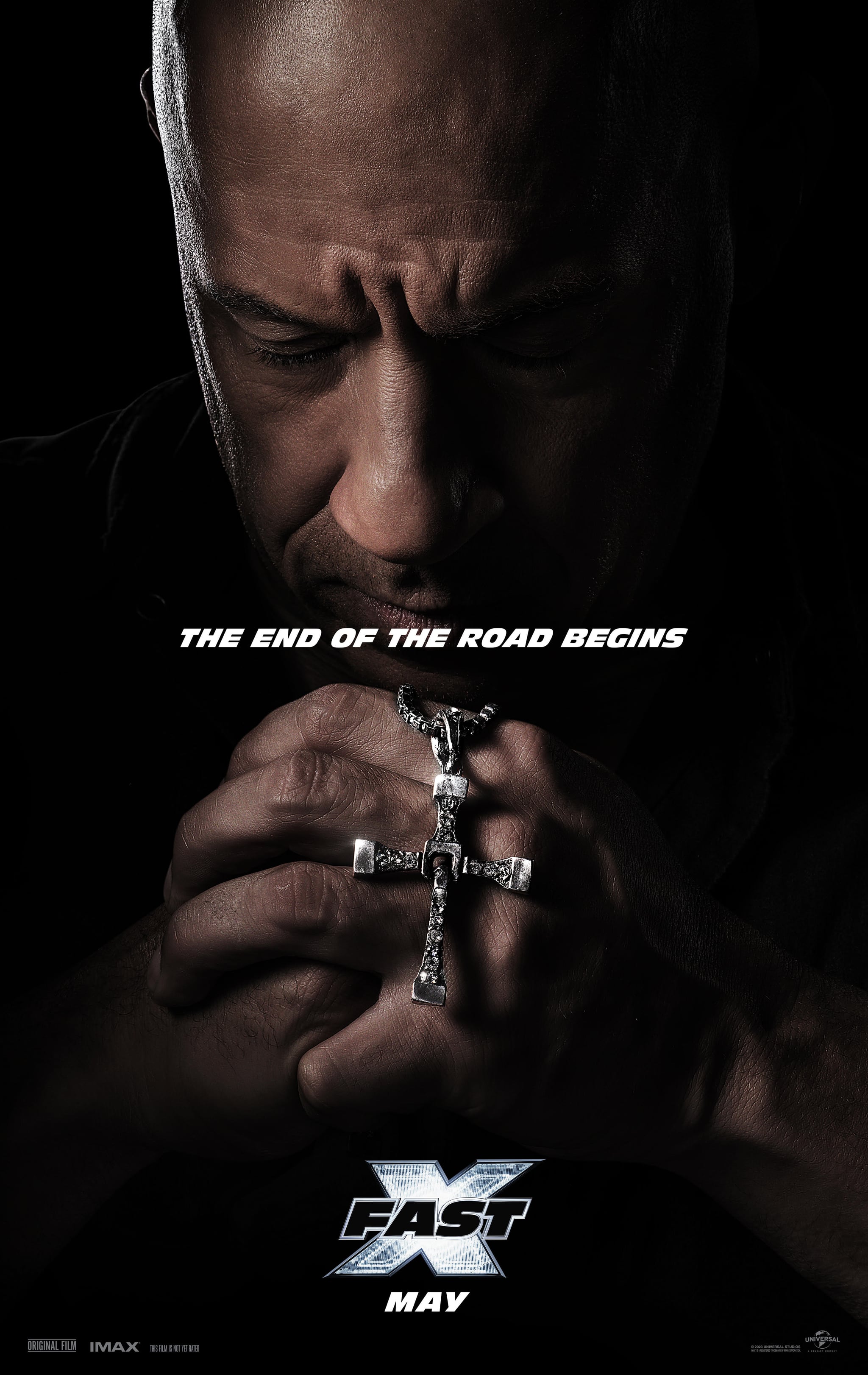 Image Source: Universal Pictures