SZA's Producer Reveals She Wrote "I Hate U" in 15 Minutes
SZA's Producer Says She Wrote "I Hate U" in 15 Minutes: She's "on a Different Level"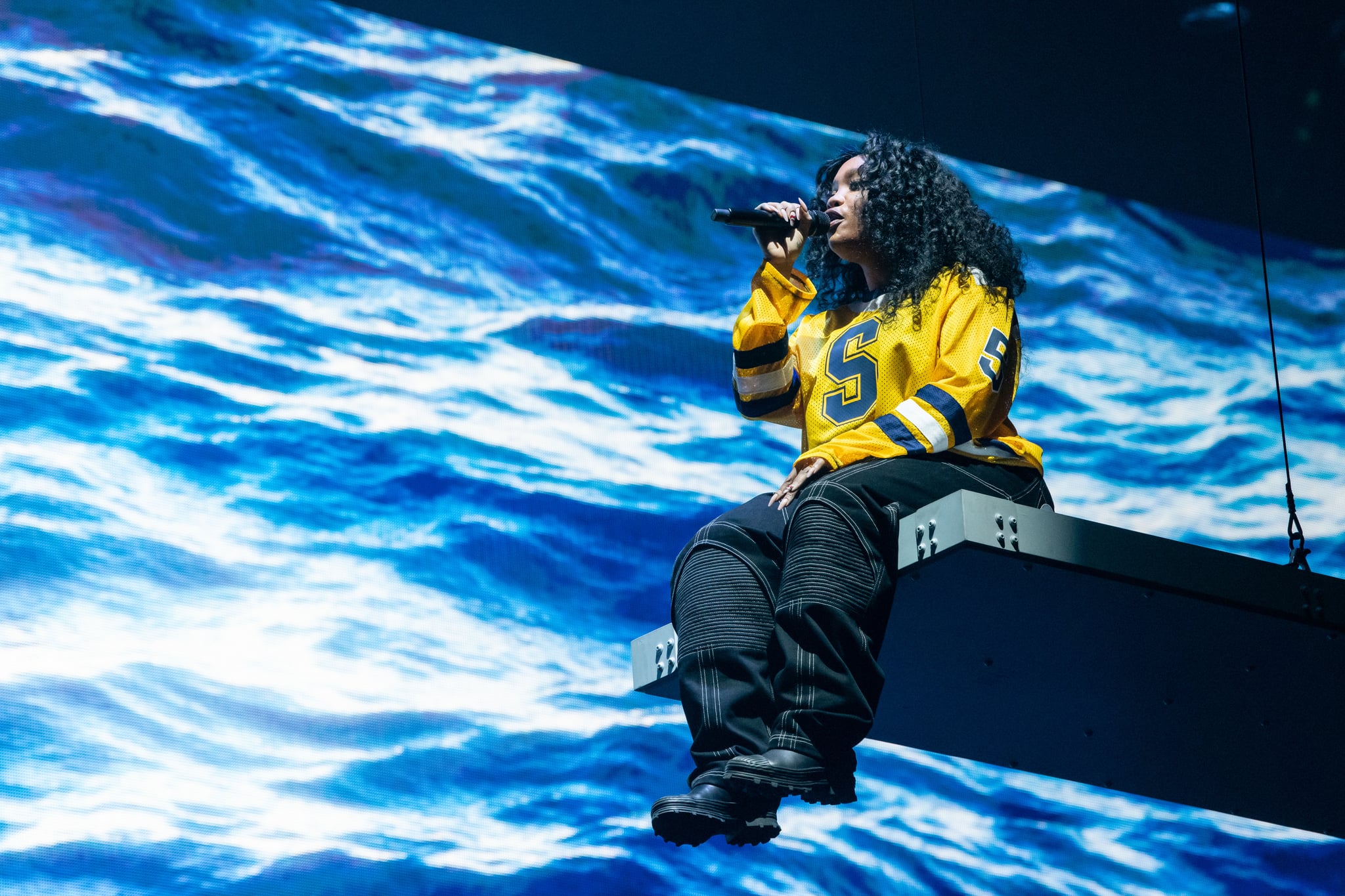 SZA's songwriting skills have been the topic of conversation on social media recently, but make no mistake, the singer's pen is as sharp as they come — even her producer says so. In a recent interview with POPSUGAR, SZA collaborator Cody Fayne, aka ThankGod4Cody, opened up about working on the R&B star's first two ground-breaking albums, "Ctrl" and "SOS," and offered an inside scoop on her creative process — specifically how she wrote one of her biggest hits to date in just a matter of minutes.
"'I Hate U' was done in 15 minutes," Fayne shared. "I made the beat right there in front of her. She was just laying on the couch. It took me 10 minutes to finish [it] and she was like, 'Stop. OK, I got the song.' And then I left out the room and came back in 15, 20 minutes. The whole song was done. I was like, 'Dang, that's crazy.'"
Fayne compares SZA's recording process to that of a rapper, noting that she "really can go in" and "hop on a mic and start freestyling and going line for line." He says she even bypasses writing out lyrics when she initially lays down a track. "Her creative process is literally her and her engineer, in the studio, just hammering and beating and sculpting away at a song."
The general consensus about SZA's artistry is that she's simply in a league of her own. With a voice, style, and lyrics unlike we've ever heard before, the singer, at this point, has more than proved why she's one of the most influential artists of this generation, Fayne says. "The writing and the execution of the things that she does is just on a different level than a lot of artists out right now," Fayne tells POPSUGAR. "That's really the biggest difference with her, just the attention to detail in the writing and the attention to detail in the melodies, and how hard she is on herself to make sure that what's she doing is going to matter on a universal scale."