Issey Cross Releases First EP Mirrors Don't Lie | Interview
Issey Cross's First EP, Mirrors Don't Lie, Has Been 2 Years in the Making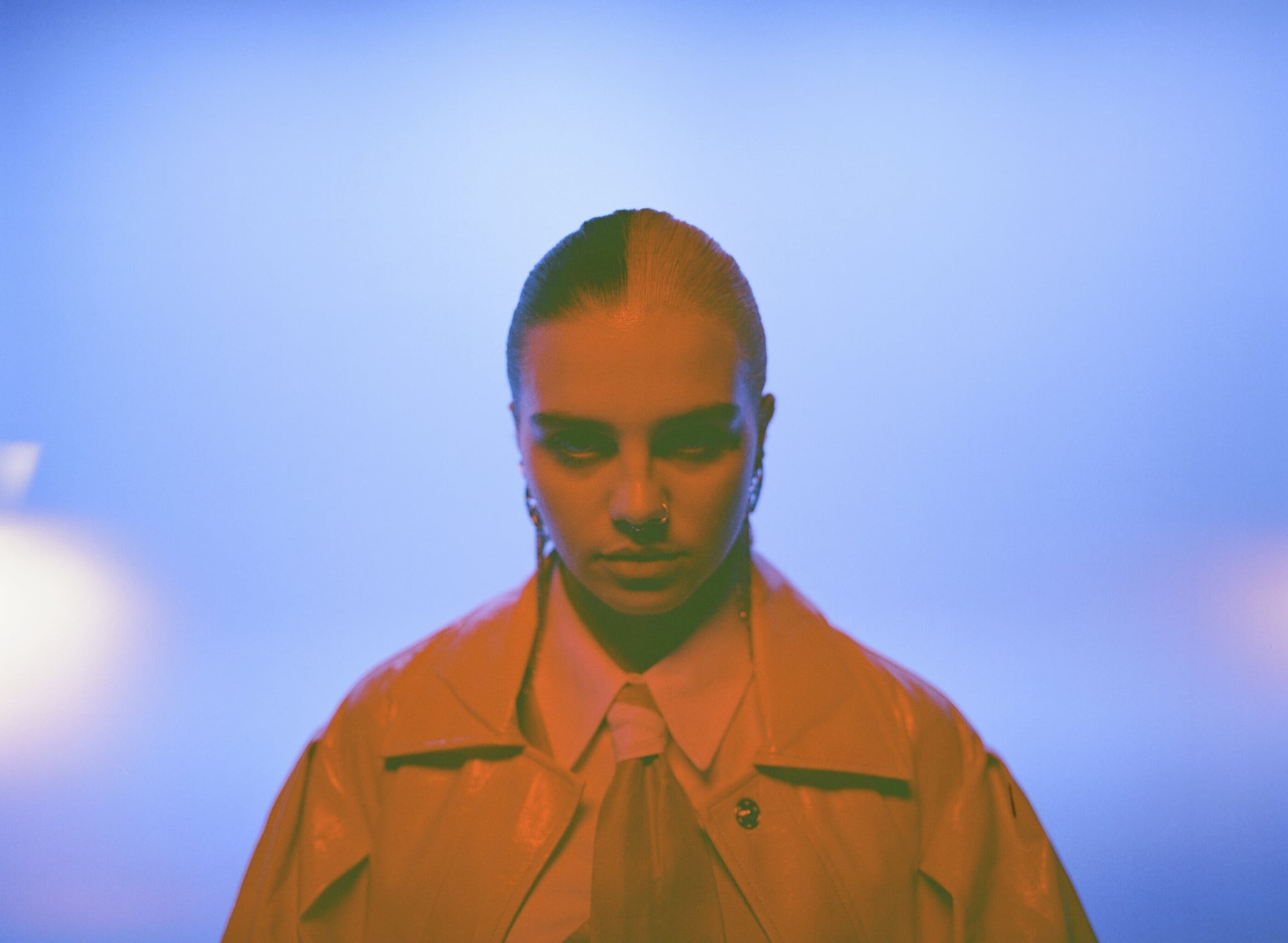 There are few artists out there that can harness the same vocal range as Billie Eilish and Lorde, but London-based singer and songwriter Issey Cross is definitely the exception. She's been writing her own songs since the age of 13, and now she's gearing up for the release of her very first EP, Mirrors Don't Lie. We caught up with Cross to talk about her journey with self-love and confidence, who inspires her, and what we can expect from her new record.
Evident in her music, a major influence for Cross and her music is Lorde. "I went to one of her concerts in London, and I was just crying the whole time", she told POPSUGAR. The singer describes her own music as "quite moody" and in terms of genre, equates it to pop and R&B, with a sprinkling of hip-hop.
As a young and emerging artist, self-confidence can be a tricky thing to navigate, and Cross has had her fair share of moments when she doubted herself. "I think a lot of the time, I was so shy. When I first started out in music, I'd be in a session, and we'd be writing to something, and in my head, I'd be thinking, 'I don't really like this, I wish we could change it', but still going along with it, when in reality, I'm kind of wasting the other person's time, because we could try something new", she explained.
"Whoever you are, it's going to take time to gain confidence, but it's important to just be yourself all the time".
When it comes to sharing advice for other young women, Cross is a firm believer that "whoever you are, it's going to take time to gain confidence, but it's important to just be yourself all the time. If you're not happy with something, say you're not happy with it rather than letting it go forward, otherwise you'll be sitting there wishing that you had said something." In her experience, meeting her managers and working with the people that encourage her to be honest, and say how she really feels, has made all the difference.
In terms of her new EP, Cross explains that it's about relationships and self-reflection. "It's called Mirrors Don't Lie, because it's about looking in the mirror and realising that it's not just the other person doing the bad stuff, it's also coming from me and from me not loving myself enough", she told us, adding that "I think most girls feel the same in a lot of situations. Hopefully, it's quite relatable."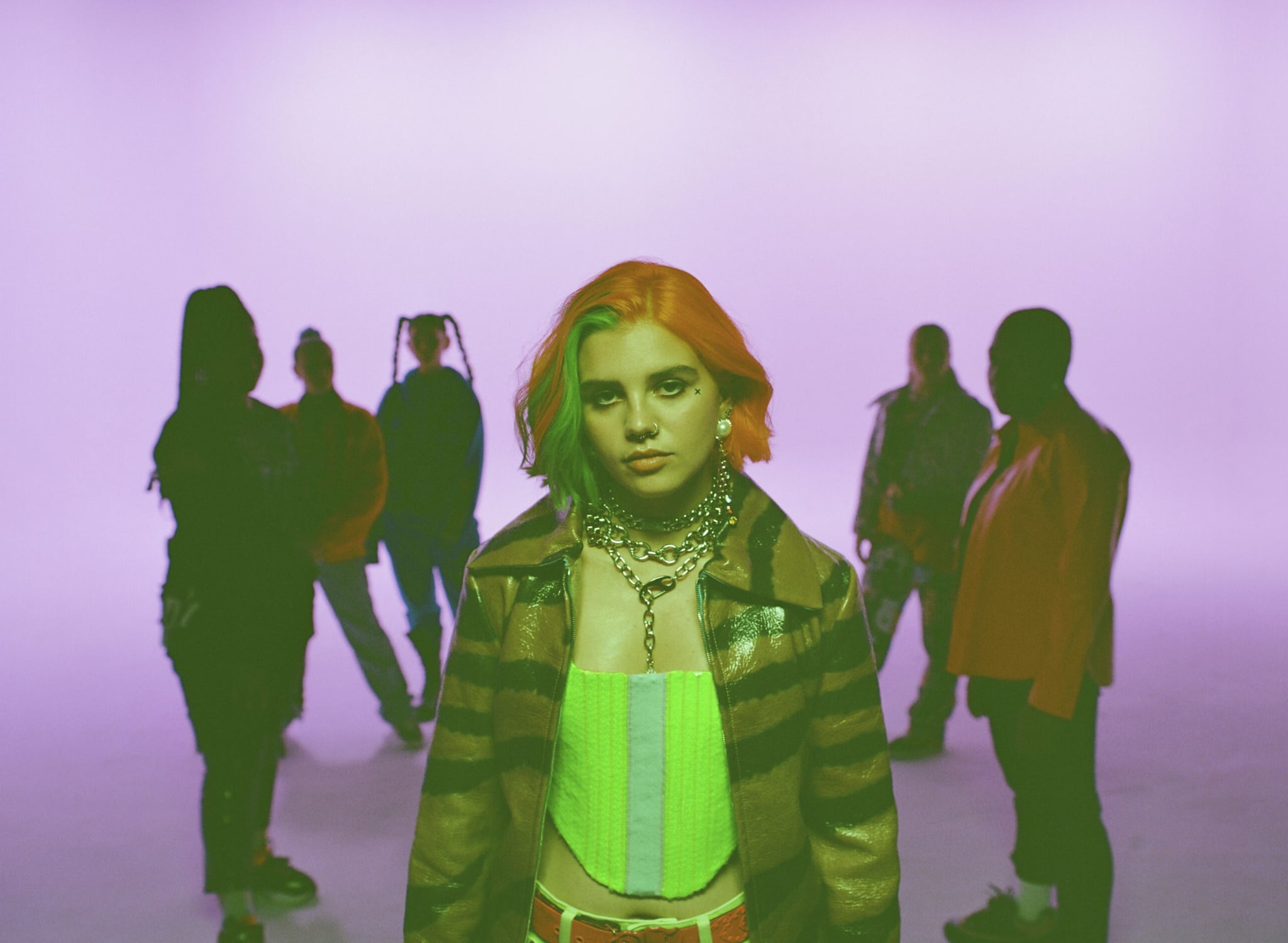 When it comes to relationships, Cross's boyfriend unknowingly inspired a lot of the lyrics. She explained that "the EP was written about those little things that always happen in a relationship. I wouldn't actually say these things to my boyfriend, but in my head, they were a problem. So I'd put it into a song and blow it way out of proportion, but then it would be out of my head. My advice is honestly to just put your problems into a song and just let it out. It's like therapy!"
For Cross, the bulk of the work on her EP was done a couple of years ago, and the project has been on the cards for quite some time, but unsurprisingly, the coronavirus pandemic affected the process. "I wrote most the songs nearly two years ago now — it's kind of taken ages because of coronavirus", she explained. Musically, the EP features strong R&B and hip-hop influences that came as a result of Cross working with producers of Mahalia, SteffLondon, and Ashnikko records. "When I first moved to London, I was working with more hip-hop and R&B producers. I was listening to a lot more R&B than I used to at that point, so I think that's what inspired it — I really liked singing to that kind of stuff", the singer said.
"I hate being alone, but lockdown has helped me to get more comfortable with it".
Like with many of us, the perils of being alone in lockdown took its toll on Cross, too. "In lockdown, I've definitely found myself overthinking things way too much. At the same time, I think it's quite good because people are getting used to appreciating the smaller things in life, like even being able to go on a walk. I hate being alone, but lockdown has helped me to get more comfortable with it", she added. As we start to prepare for life after lockdown, the promise of live performances and festivals is something that the majority of the music industry are very much looking forward to. For Cross though, it's clear that the UK festival scene is going to look a little different this year.
"I think that festivals in the UK are always quite dirty and unhygienic, and everyone's just camping together and not washing for two days. As much as I do want it to happen, it just seems a bit too soon", she told us, adding that "I've always loved performing live, and I still think it's easier to connect with people when you can do live things, so I can't wait to do that". In terms of what's next for Cross, her end goal is clear. "I want to be an albums artist where everything feels almost like an art project. I won't just be around for one track — I want to be around for a while . . . and maybe win a Grammy."
Mirrors Don't Lie is out now.
Image Source: Issey Cross