Jennifer Garner, Victor Garber in The Last Thing He Told Me
Jennifer Garner "Could Not Stop Smiling" at Victor Garber While Filming "The Last Thing He Told Me"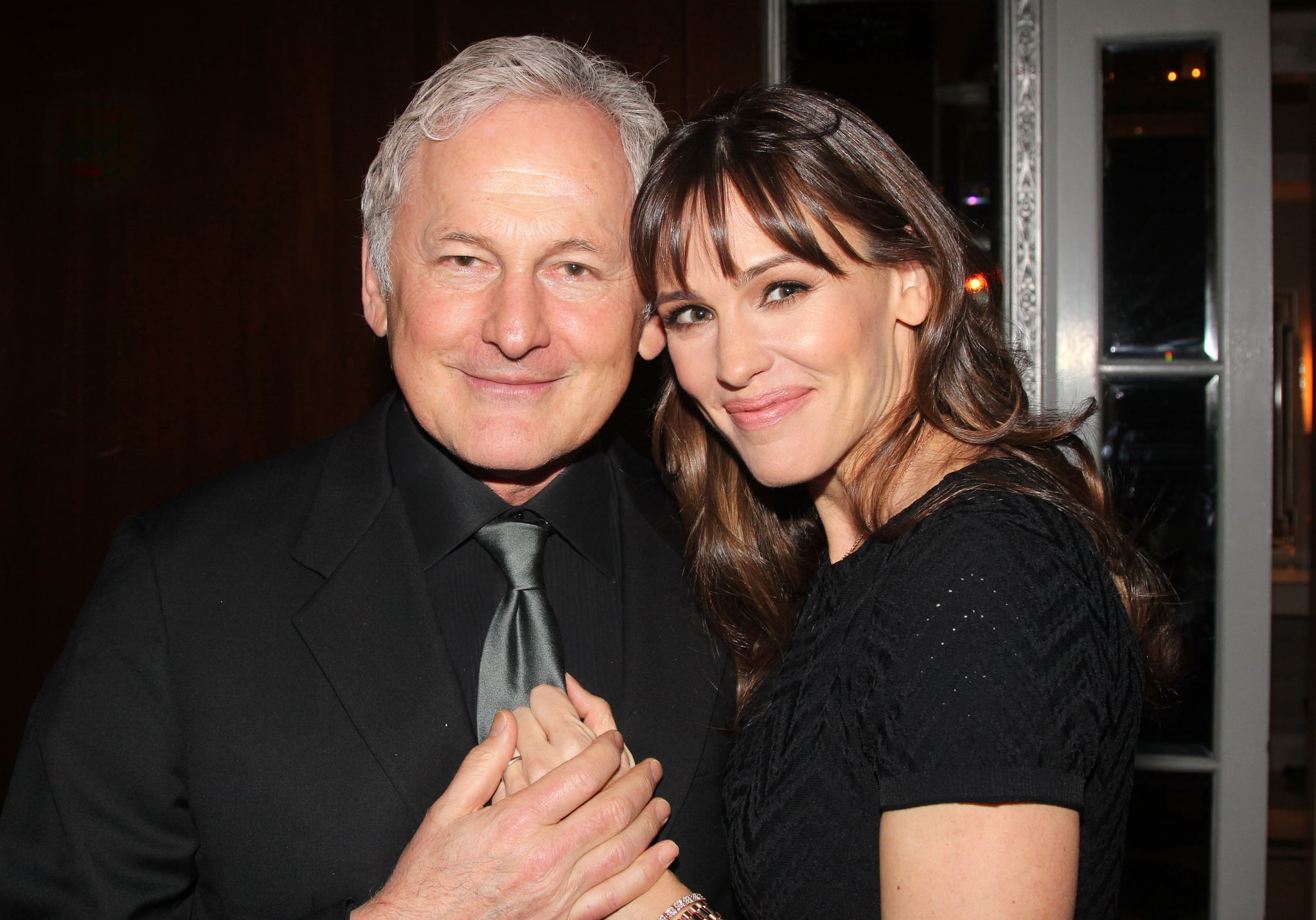 Jennifer Garner stars as Hannah in Apple TV+'s "The Last Thing He Told Me," and her character ends up in some pretty stressful situations. In the show, which is based on the bestselling novel of the same name, Hannah's life turns into a nightmare when her husband Owen (Nikolaj Coster-Waldau) mysteriously disappears, leaving her to care for and protect her stepdaughter Bailey (Angourie Rice). But for Garner, filming the show was a dream, and that's partially because she got to reunite with her "Alias" costar Victor Garber. Garner can't help but praise her friend while talking to POPSUGAR about the series.
"Just working with Victor, he's such a consummate actor," she says, adding that she's "so proud of him." The duo starred together in ABC's hit series "Alias" from 2001 to 2006, with Garber playing the father of Garner's Sydney Bristow. Both Garner and Garber racked up Emmy nominations for their time in the beloved series and became lifelong friends. In the new show, Garber plays a professor who might have a clue to Owen's disappearance in the series. Garner tells POPSUGAR that she did have one issue while working with Garber on the set of her new series.
"The only real problem I had was that I could not stop smiling at him during moments where I was supposed to be quite concerned," she explains. "Our showrunner, Josh Singer, had to keep coming in to whisper in my ear, 'Stop smiling at Victor. Be Hannah, don't be Jennifer.'" "But I couldn't help it," she adds. "I just love him too much."
Garner and Rice also spilled a little bit about bonding during their time on set together for "The Last Thing He Told Me," including how Garner formed an impromptu book club. The actor bought herself, Rice, writer Laura Dave, and director Olivia Newman the same book. "We all read 'Lessons in Chemistry' together, which was really sweet and fun," Rice recalls, adding that it's one of her "favourite memories" from their time filming the show. (Coincidentally, that bestseller is also being adapted into a series for Apple TV+.) "I was like, 'Ah, I wanna do that on every set, start a little book club,'" Rice adds.
"The Last Things He Told Me" debuts its first two episodes on Apple TV+ on April 14, with new episodes streaming on Fridays.