Lizzo and Jack Black on The Mandalorian
Grogu Meets a Superstar and Iconic Comedian in the New Episode of "The Mandalorian"
Watch out! This post contains spoilers.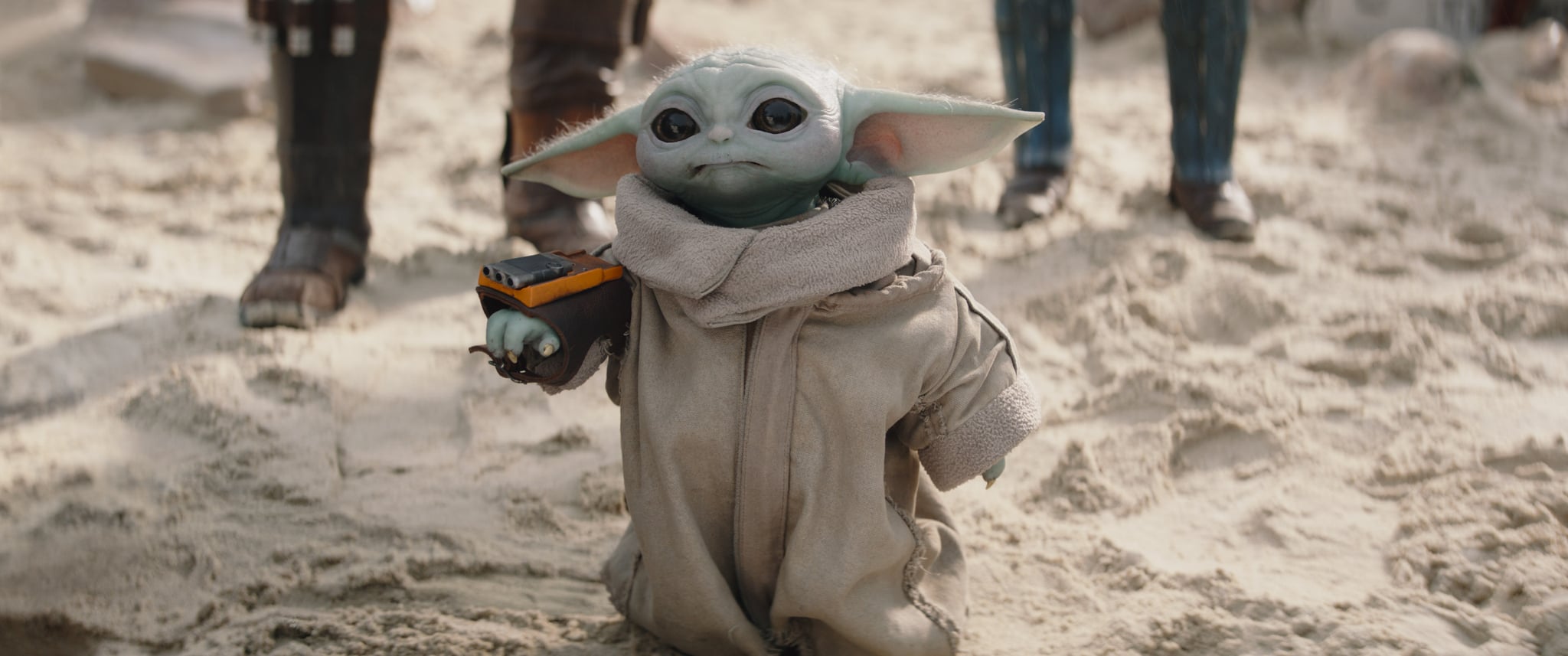 Why are Mandalorians great til they gotta be great? That's a question you could ask yourself while watching the newest episode of "The Mandalorian," released on 5 April, because it features some major celebrity cameos — including Lizzo and Jack Black!
In the new episode, the sixth of the third season, Din Djarin (Pedro Pascal), Grogu (aka Baby Yoda), and Bo-Katan Kryze (Katee Sackhoff) head to an independent planet, Plazir-15, to meet up with a group of Mandalorians, which includes Bo-Katan's former Nite Owls colleague Axe Woves (Simon Kassianides). When they get there, they're quickly brought to the palace to meet the planet's rulers, the Duchess and Captain Bombardier. The Duchess is played by Lizzo, while Black plays the Captain, and they both have big personalities and a taste for the finer things in life.
Bombardier, it turns out, is a former imperial who went through the New Republic's amnesty program (which viewers have been getting snippets of all season). When he came to Plazir-15, he fell in love with the Duchess and stayed. While the planet is not part of the New Republic, it's ruled by some combination of a monarchy and democracy, aided by extensive droid labour. Those droids are malfunctioning and harming humans, so the pair ask Bo-Katan and Mando to help them find the source of the issue.
Lizzo and Black clearly have a lot of fun in the episode and get up to all sorts of fun antics with Grogu. The Duchess asks if she can hold the baby, but Din says that Grogu doesn't really like strangers. However, she dangles from food for him and Grogu flips away from Din into Lizzo's arms. In another scene, Grogu uses the Force to help Lizzo with a game that resembles bocce. She also uses a sword to make Grogu a knight in thanks to the trio's help.
For her part, Lizzo is a documented Grogu fan; she even dressed as him for Halloween in 2021. Black is also a major Star Wars lover, as in 2021, he went viral for an absurdist light saber-fighting video he posted on TikTok.
"The Mandalorian"'s new episode also has one more celeb cameo: Christopher Lloyd, aka Doc Brown from "Back to the Future." It turns out he's the villain behind the droid malfunctions on the planet, and he delivers some truly devious lines (including some about his love of Count Dooku).
So far, the newest season has been pretty jam-packed with cameos. Last week, "Mean Girls" star Tim Meadows appeared in an episode as a New Republic officer. In another episode, Ahmed Best — who played Jar Jar Binks in the prequel trilogy — appeared as the Jedi Kelleran Beq.
It's not clear yet if any of these characters will return but "The Mandalorian" loves to bring back people with seemingly small roles back in vital ways in later episodes. So it's not that far-fetched to believe that we'll see Lizzo and Black in a galaxy far, far away again sometime soon.
New episodes of "The Mandalorian" air on Wednesdays on Disney+.