How Matthew Perry's Chandler Helped Me Get Through Adulthood
The One Where Matthew Perry's Chandler Got Me Through the Toughest Moments of Early Adulthood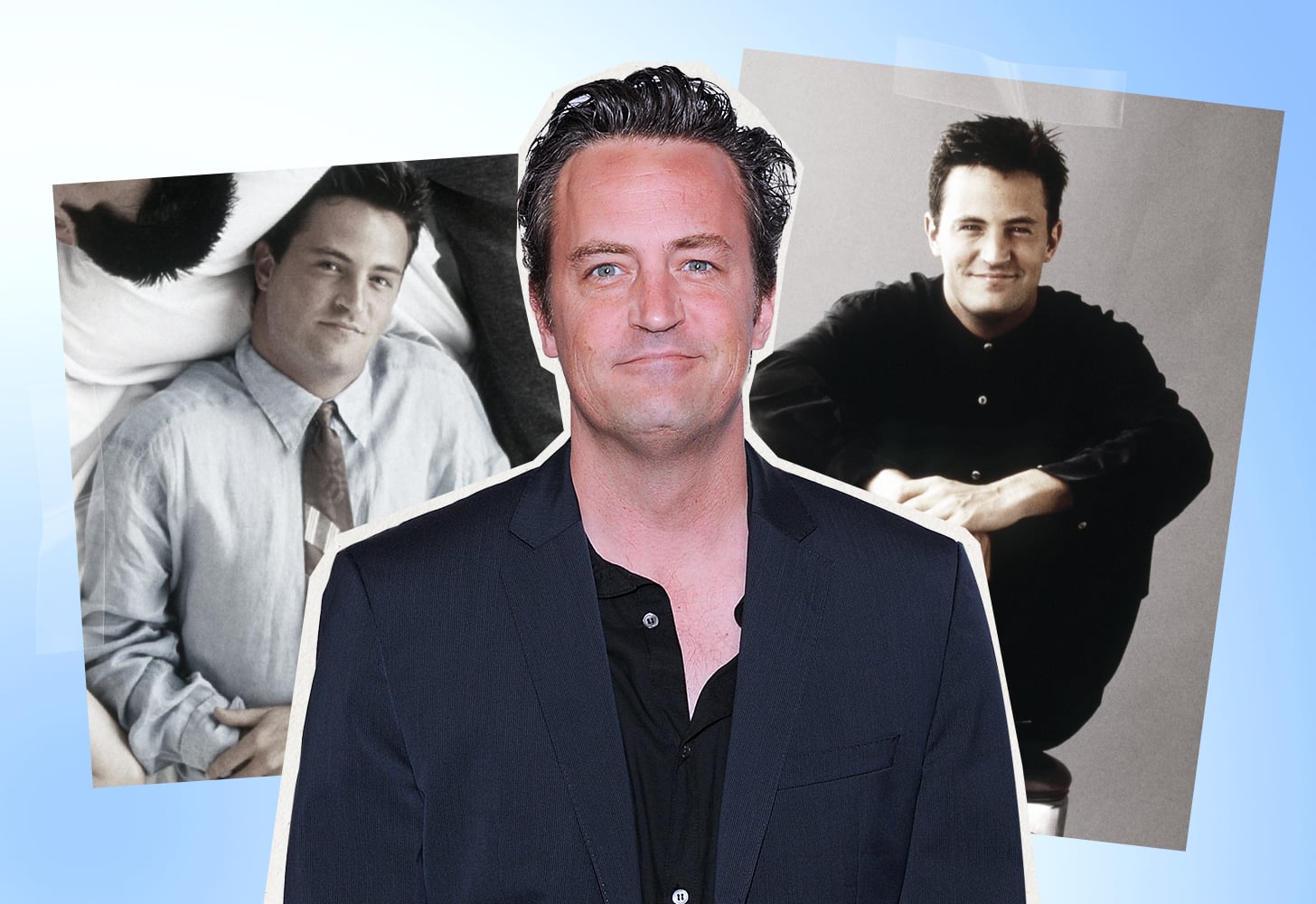 I sit alone on my queen bed with its hideous plaid duvet, staring blankly out the window of my dorm room as the leaves fall from the trees. Sitting on my lap is a 35-pound textbook titled "Torts", a pack of new yellow highlighters, and copies of outlines with illegible notes that I redrafted for the 10th time that week.
Although I'd mentally prepared for law school to be challenging, the sheer intensity and workload proved more difficult than I could've ever imagined. In that moment years ago, sitting on my bed, it all felt like a crushing burden I could hardly withstand: it wasn't just the academic pressure I was dealing with, but also a turbulent, on-again, off-again relationship, agonising ulcers that were hindering my eating, and overall isolation and anxiety.
In times like those, I've always found comfort in someone who's known as a "friend" to many: Chandler Bing on the popular sitcom "Friends", played by the late actor Matthew Perry. I know it sounds absurd how much a fictional character on a television series (that premiered when I was 3, no less) meant to me, but the truth is that Chandler was the friend who showed up for me each day. Living up to the show's theme song, he was always there for me. I would come home after a brutal day of classes where I could barely keep up, or hop off the phone with my best friend after analysing a slew of texts from my ex, and he instantly made me feel better with his perfectly timed sarcastic quips and awkward dance moves.
For each 22 minutes of every "Friends" episode, I escaped into a world where Chandler's biggest worries were trying to break into a world of marketing with lacklustre slogans or repeatedly trying to break up with his girlfriend, Janice, with the infamous laugh. (Oh my god, did it take forever.) He taught me that it was never too late to start over, personally or professionally, and that admitting to your shortcomings never makes you less of a person.
"He taught us that real friendship doesn't mean having the perfect thing to say or do, but simply showing up."
I'll never forget the season six episode "The One Where Chandler Can't Cry", where his onscreen love interest, Monica, discovers it's been years since he cried, despite needing the emotional release. Finally, watching Ross and Rachel's tumultuous relationship implode is what breaks him. Watching it back during the dark days of law school, I felt Chandler's pain deeply. Like him, I had been holding back immense stress through humour and suppression. And sometimes all it takes is one trigger for the dam to burst open. The best lesson I learned in no small part thanks to Chandler? It's OK to feel. After all, we're just human.
While I adored Chandler's endearing and relatable mannerisms on screen, off screen, I came to learn about the battles Perry fought through his candid interviews and transparent memoir. His struggles with his addiction at the height of the sitcom, as well as his many attempts at sobriety, made me respect him as a performer and a person even more. On TV, Chandler was the most flawed, the most human, among the cast; the character whose complexities we saw most of — the one most like us. In his personal life, Perry persevered each time he reached a breaking point, too.
When news broke of Perry's death early on Sunday, I sobbed and grieved, despite never meeting him. Though he was a stranger, it was an instant reflex to mourn the loss of an "old friend", someone who had been a source of comfort, camaraderie, and laughs not just for me but for millions of fans across the world. He gave people permission to embrace their imperfections. He taught us that real friendship doesn't mean having the perfect thing to say or do, but simply showing up, again and again. He proved that humour is an effective tool to ease pain, even just for a moment.
As the world shares their collective memories of Perry, one thing's for sure: could we BE any more heartbroken? I will continue to return to reruns of "Friends" because Chandler's warmth will inevitably guide me through future tough moments. For now, though, goodbye, Chandler Bing and Matthew Perry, and thank you. Tell Gunther we said hello up there.
Image Sources: Getty / Michael Kovac / Everett Collection and Photo Illustration: Michelle Alfonso