Maude v Maude: Cast, Plot
Halle Berry and Angelina Jolie Will Play Duelling Spies in "Maude v Maude"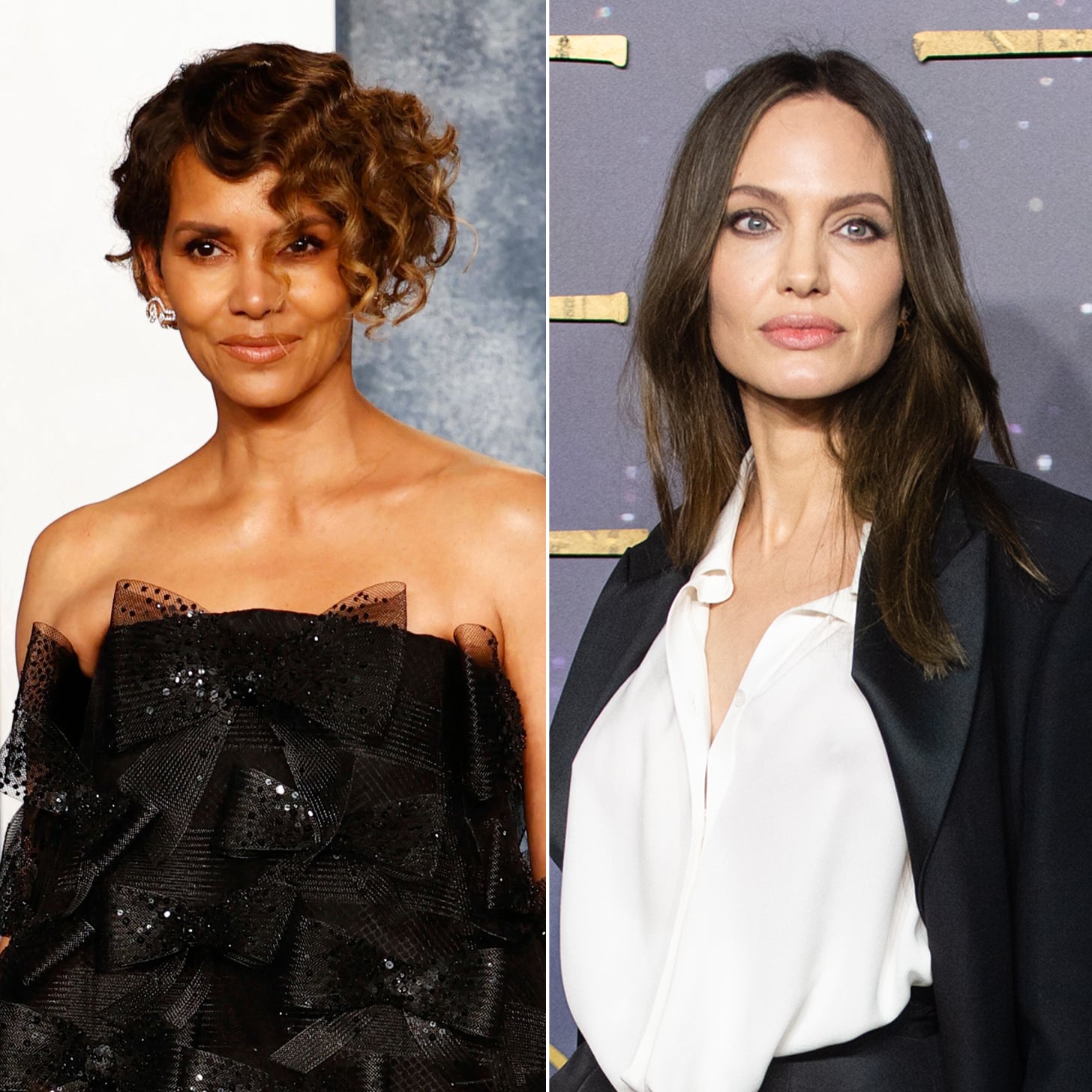 Image Source: Getty / Michael Tran / Samir Hussein
Angelina Jolie and Halle Berry are teaming up for a new film, which will see both legendary stars face off as spies. Warner Bros. confirmed to POPSUGAR that they have landed the new project, titled "Maude v Maude." Deadline was the first to report news of the exciting movie.
Full details of "Maude v Maude" are under wraps for now, but an insider told Deadline that it will be a global action thriller — a sort of "Bond vs. Bourne." Roseanne Liang will direct from a script by Scott Mosier. Berry and Jolie are also attached as producers on the flick.
The film marks the first time the pair have worked together, though the Oscar winners are no strangers to the spy and action genres. Berry starred alongside Pierce Brosnan in 2002's James Bond film "Die Another Day," appeared in the third John Wick film, and played Storm in four X-Men films. Jolie, meanwhile, played a spy in 2005's "Mr. & Mrs. Smith." She also played Lara Croft in two Tomb Raider films. More recently, she starred as the villain Maleficent in two films and joined the MCU in 2021's "The Eternals."
Jolie has also been spreading her wings as a director, helming movies including 2014's "Unbroken," 2015's "By the Sea," and 2017's "First They Killed My Father." In 2022, she was filming her next directorial project, "Without Blood." Jolie's sons Maddox, 21, and Pax, 19, also worked with her on the film. "We work well together. When a film crew is at its best, it feels like a big family, so it felt natural," she told People in August.
Meanwhile, Berry starred most recently in 2022's "Moonfall." She's set to star in Netflix's "The Mothership" later this year and currently in production on another spy movie, "Our Man From Jersey," with Mark Wahlberg.
It's not clear when "Maude v Maude" will begin filming, and the global locations for the film have yet to be announced.