Netflix's At Home With the Furys: Release Date, Trailer
Molly-Mae and Tommy Talk Parenting in Netflix's "At Home With the Furys" Trailer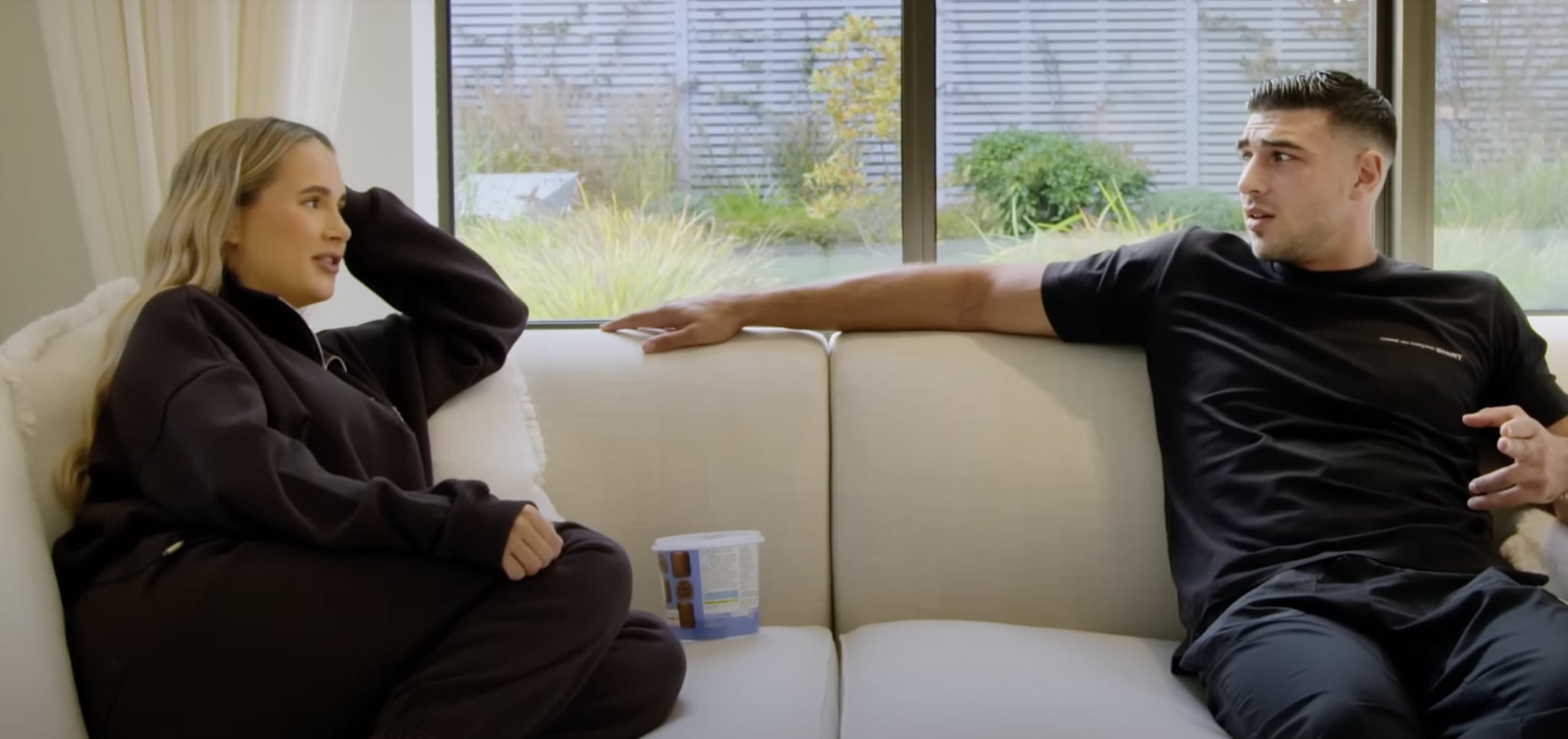 It looks like Molly-Mae Hague could be setting her sights on a Kim Kardashian reality TV career as she appears in the trailer for the upcoming reality series, "At Home With the Furys". The new Netflix show, which premieres on 16 August, follows heavyweight boxing champion Tyson Fury as he navigates retirement, mental health, and his family.
The trailer dropped on 19 July and shows Tyson discussing his future boxing career with his wife, Paris, who is pregnant with the couple's seventh child. While their chaotic home life plays out on screen from their luxury Lancashire home, filled with their six kids, the series will also feature Tyson's brother, Tommy, who has just become a first-time dad. Tommy, who met girlfriend Molly-Mae on ITV's "Love Island" in 2019, welcomed their baby girl, Bambi, into the world in January. The trailer, which shows footage back when Molly-Mae was pregnant, shows the influencer asking Tommy if he's ready to be a dad. He replies, "I'm going to be right there to cut the . . . placenta?" To which, Molly-Mae has to correct him, explaining he means to cut the umbilical cord.
As we await to see more of the Fury's day-to-day life, read on to see what we know so far and watch the trailer below.
"At Home With the Furys" Cast
We know the nine-part series follows 34-year-old Tyson Fury, his wife, Paris, 33, and their six children: Venezuela, 14, Prince John James 10, Prince Tyson Fury II, five, Valencia Amber, four, Prince Adonis Amaziah, three, and one-year-old Athena.
Tyson's brother, Tommy Fury, 24, and girlfriend Molly-Mae Hague, 24, also star in the show so we assume baby Bambi may make an appearance, too.
"At Home With the Furys" Plot
Think "The Kardashians". Essentially, the reality show follows daily life in the Fury family. The trailer teases that much of the plot will surround Tyson's back-and-forth decision to retire from boxing, as he gets challenged out of retirement by the World's Strongest Man and "Game of Thrones" actor Hafthor Bjornsson. While Tyson struggles to find his life's purpose, he juggles his mental health and catering for his growing family, which he describes in the trailer as "all friggin' crazy".
"At Home With the Furys" Release Date
"At Home With the Furys" will premiere on 16 August on Netflix.
"At Home With the Furys" Trailer