Paul Mescal Is an Oscar Nominee For Aftersun
Paul Mescal Says He's "Not Going to Win" the Best Actor Oscar, but Is Preparing a Speech Just in Case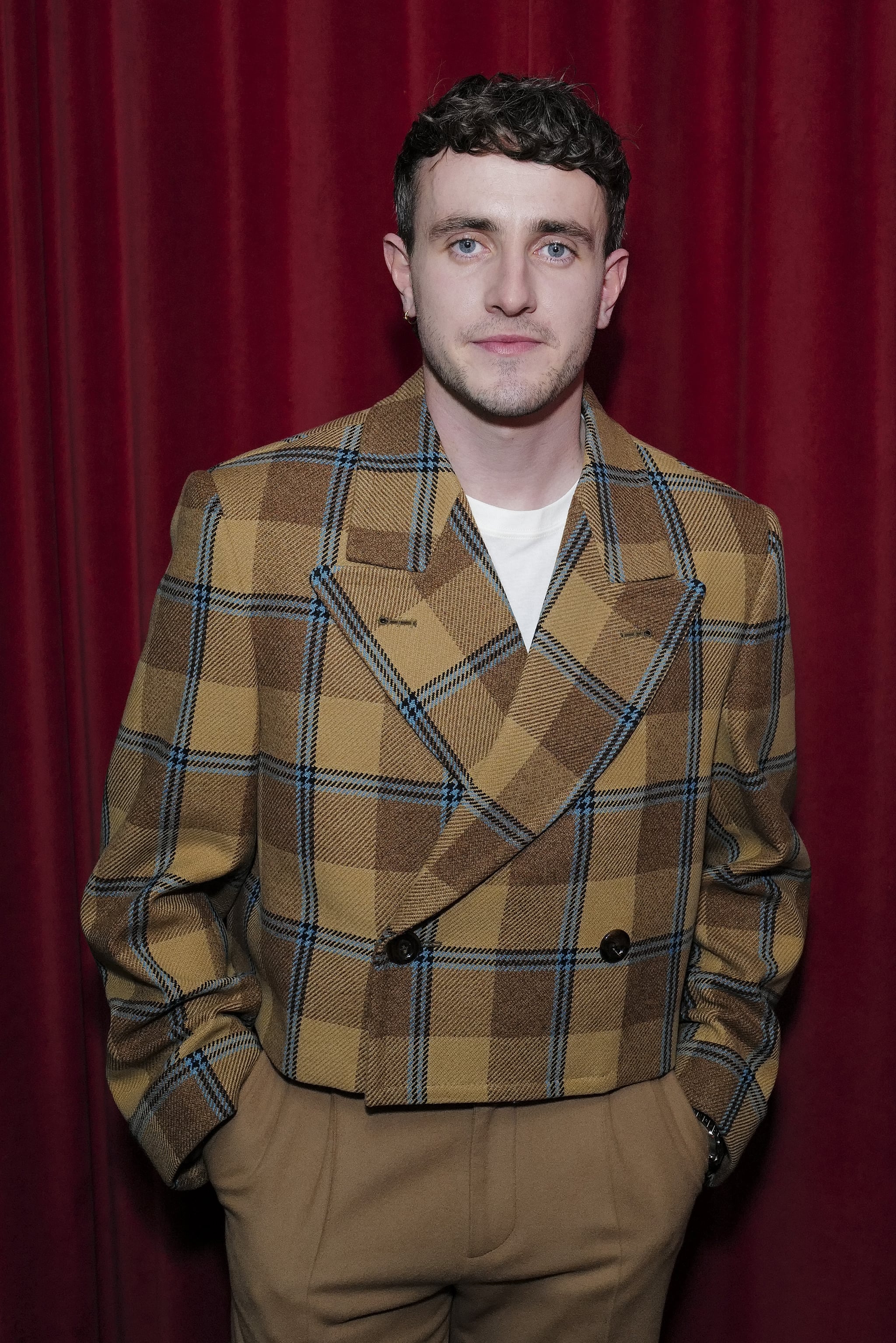 When the 2023 Oscar nominations were announced in January, there was one nod that took some people by surprise: Paul Mescal in the shortlist for best actor. The Irish star has received the recognition for his incredible work in "Aftersun," released by A24 in 2022. He's the only nomination for the film, in which Mescal stars as a former teen dad who's struggling to connect with his preteen daughter and himself, told through the eyes of that daughter (played by Frankie Corio as a child and Celia Rowlson-Hall). It's based on the experiences of the film's writer and director Charlotte Wells, who made her directorial debut with the film.
While his nod is undoubtedly deserved, Mescal is remaining humble and told the Evening Standard: "Look, I'm not going to win". Although he is preparing a speech . . . just in case! "It's kind of low-stakes pressure, I can basically just sit back and enjoy it," he adds, but the thrill of being nominated is still exciting. He continues, "like if I've a film coming out, now it will say, 'Oscar-nominee Paul Mescal', and I'm like, 'Whoa that's mad.' It's just cool, I'm going to be at the thing I remember watching when I was growing up. And when they call out the best actors there's going to be a camera on me and my mum, waiting to clap for — hopefully — Colin Farrell."
While he might be adamant that he won't bag the Oscar, the actor will be ensuring that he is prepared if his name is read out. "But only because I didn't have one for the Baftas [he won Leading Actor for "Normal People" in 2021]. I was convinced I wouldn't win." And then some wise words from a fellow actor brought him back to reality. "I saw Michaela Coel backstage straight after and she was like, 'Well done, well done — you should have prepared a speech'," he laughs. "So I'm going to write one and then have it framed when I never have to use it."
Before the nominations were released, Mescal had already received quite a few accolades for his work in "Aftersun". He was nominated for best lead performance at the upcoming Independent Spirit Awards and the BAFTAs.
During a conversation with Joe Alwyn as part of Variety's "Actors on Actors" series, Mescal credited Corio for helping him dig into the character on set. "I learned a huge amount from Frankie, because Frankie had never done it before and just loved acting," he said about his costar, who turned 11 while they were filming. "I feel like that's a good instinct to have as an actor — to try and really get to the centre of when you watch somebody act with abandon."
At 27, Mescal is among the youngest best actor nominees, since the category tends to skew older than others. If he won, he would be the youngest winner ever. His fellow nominee, Austin Butler, is 31.
"Aftersun" also received a nomination for best first feature at the Independent Spirit Awards, plus a nomination for best breakthrough performance for Corio and nods for cinematography and directing. Wells also won the award for outstanding directing for a first-time feature film at the Directors Guild of America Awards, and she's won awards from the Gotham Awards, the New York Film Critics Circle, and the British Independent Film Awards. The movie finished first in the Sight and Sound 2022 best films of the year list.
Mescal was launched into the spotlight after he starred in 2020's series "Normal People" alongside Daisy Edgar-Jones. His very first feature film was 2021's "The Lost Daughter." In 2022 he also appeared in A24's "God's Creatures." Earlier this month, reports circulated that Mescal is signing on for a "Gladiator" sequel.