Ryan Gosling Movies
15 of Ryan Gosling's Best Movies to Watch Before "Barbie"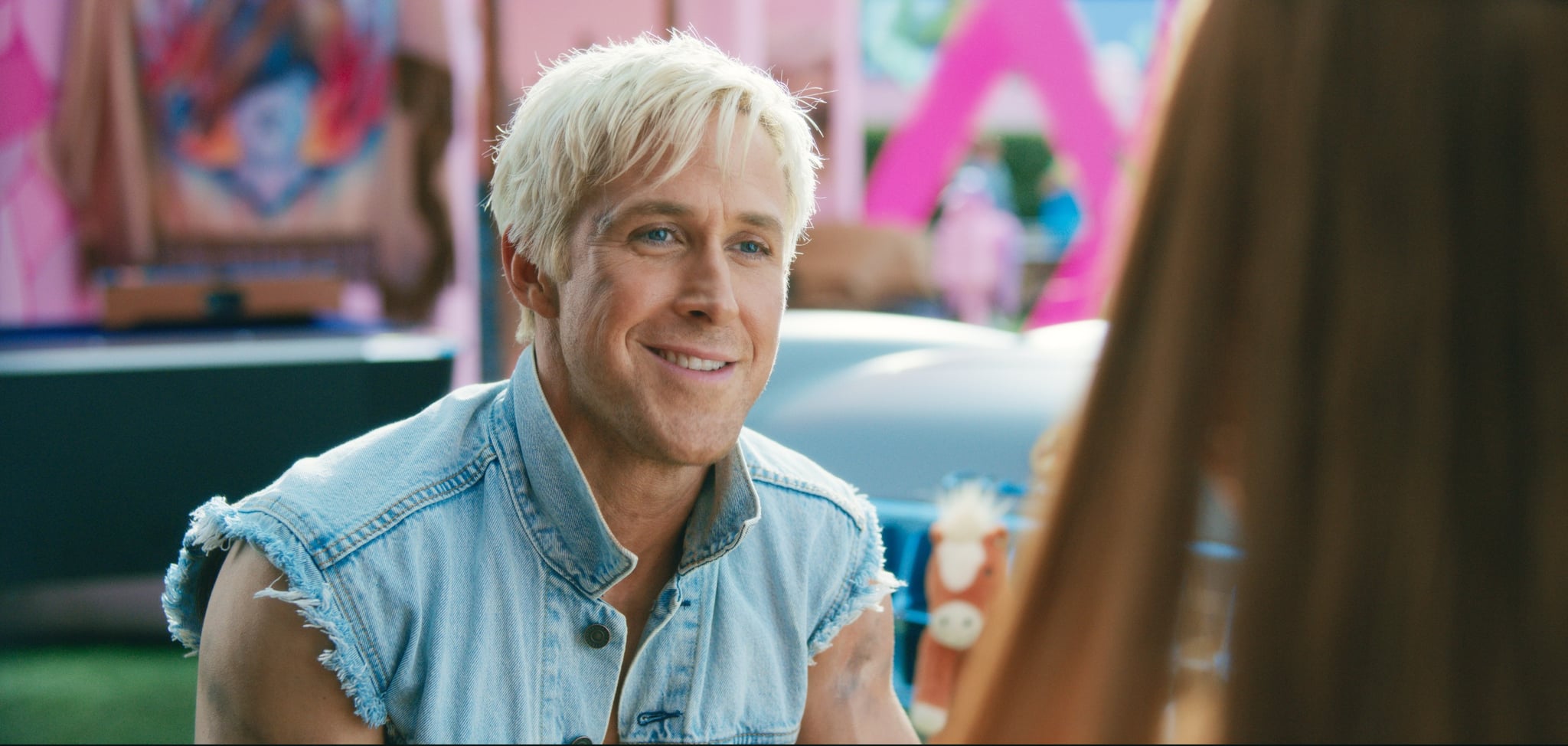 Over the past 20 years, Ryan Gosling has given audiences several notable performances in both indie and blockbuster films, garnered numerous awards and accolades, and earned a spot as one of Hollywood's most respected actors. He notably started his career in front of the camera as a teen in the early 1990s on "The Mickey Mouse Club" and continued to land minor roles on television throughout the remainder of the decade. By the 2000s, Gosling began acting in movies, with his role as Noah Calhoun in the 2004 film "The Notebook" launching him into superstardom. Since then, he's had leading roles in Oscar-winning films like "La La Land" and "Blade Runner 2049," but he recently received plenty of buzz for his latest work in Greta Gerwig's "Barbie."
"Barbie," which stars Margot Robbie as the iconic fashion doll brought to life, features Gosling as Ken, Barbie's counterpart and companion throughout the film. While the actor's airheaded, lighthearted role is arguably a contrast to the mostly dramatic ones on his résumé, the character of Ken, according to Gosling himself, is not much different than he is. In GQ's summer 2023 cover story, he explained, "There's something about this Ken that really, I think, relates to that version of myself. Just, like, the guy that was putting on Hammer pants and dancing at the mall and smelling like Drakkar Noir and Aqua Net-ing bangs. I owe that kid a lot. I feel like I was very quick to distance myself from him when I started making more serious films. But the reality is that, like, he's the reason I have everything I have."
Ahead of "Barbie" hitting cinemas on 21 July, refresh your memory on some of Gosling's best movies below!
1. "The Notebook" (2003)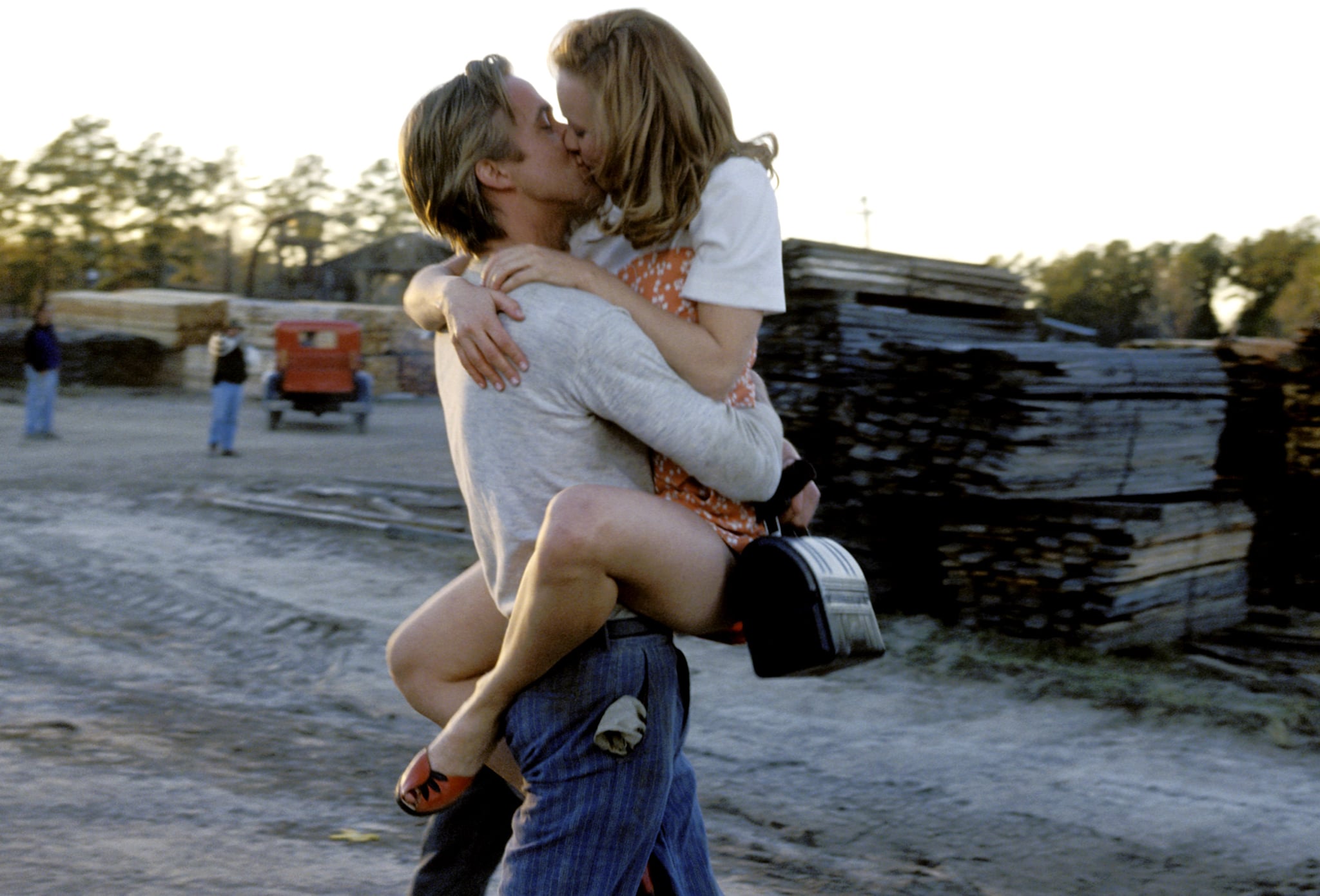 In the film that made Gosling a household name and propelled him into the mainstream, he plays Noah Calhoun, a young lumber mill worker in the 1940s. At a carnival, he meets Allie Hamilton (Rachel McAdams), an heiress to a wealthy family, and the two begin a passionate summer romance. When Allie's parents forbid her from seeing Noah, their lives split apart. Years later, however, they reunite, and their love story blooms all over again. In the present day, Noah and Allie's story is recounted by an elderly man to a woman living in a nursing home with him, proving the legacy of true love lasts forever.
2. "Blade Runner 2049" (2017)
The sequel to the 1982 acclaimed science-fiction film "Blade Runner," "Blade Runner 2049" stars Gosling as K, a Nexus-9 replicant who works as a blade runner for the LAPD. As a blade runner, K is tasked with hunting and killing rogue replicants, and during one of his assignments, he discovers a secret that could lead to a war between humans and replicants. During his investigation, K seeks answers by tracking down former blade runner Richard Decker (Harrison Ford), who has been missing for decades.
3. "La La Land" (2016)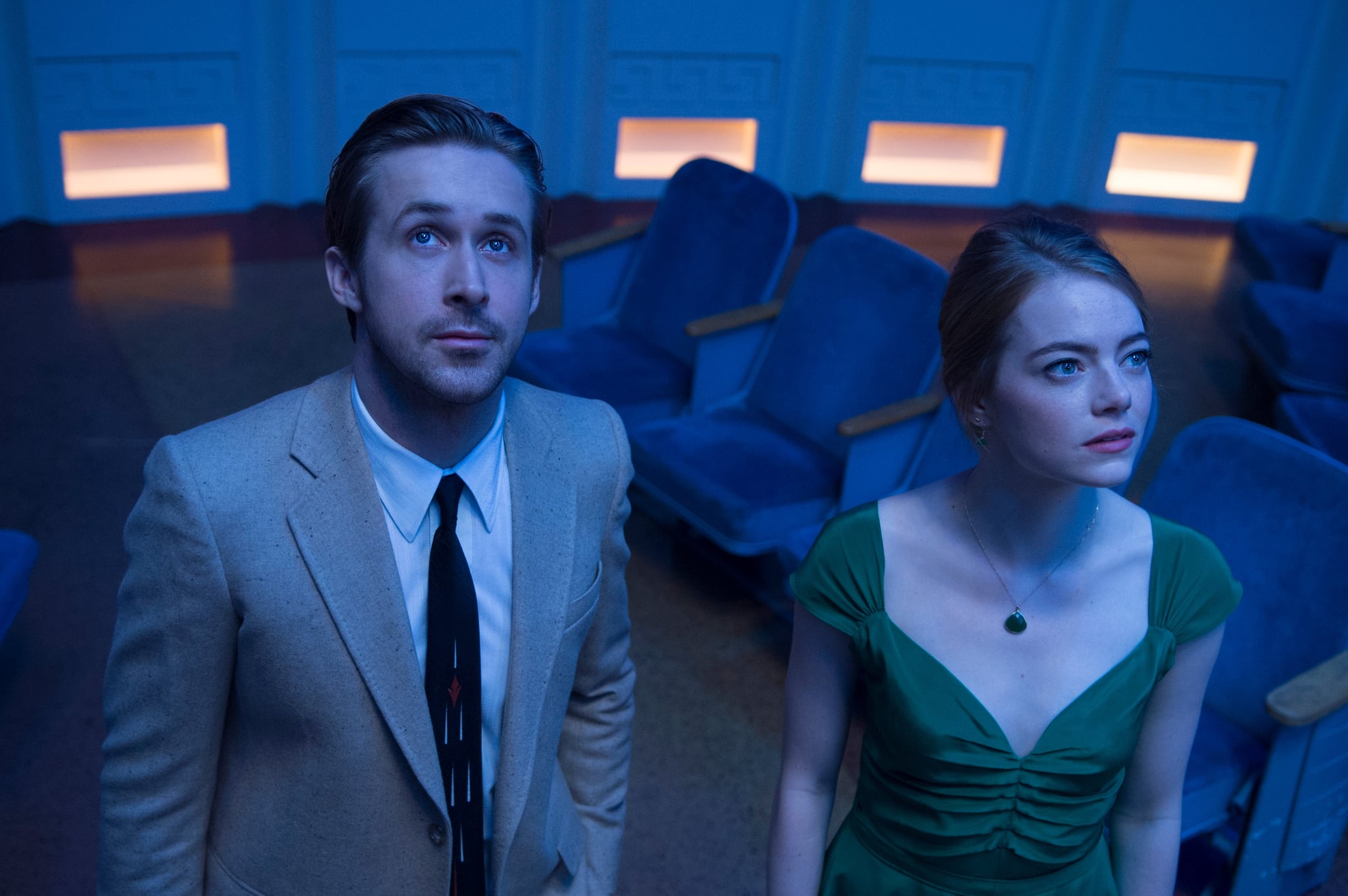 Image Source: Everett Collection
Gosling's role as Sebastian Wilder in "La La Land" earned him an Oscar nomination for best actor, and for good reason. The 2016 film centres on his character, an aspiring jazz pianist who has a chance encounter with Mia Dolan (Emma Stone), a struggling actor. After getting to know one another, the two fall in love but are forced to confront whether their relationship can thrive on their journeys to achieve their individual dreams.
4. "Drive" (2011)
The Driver (Gosling) is a man of many talents: he is a stunt driver, stunt double, and getaway driver for criminals. After growing close with his neighbour Irene and her son, Benicio, he befriends Irene's husband, Standard, who was just released from prison. Together, the Driver and Standard involve themselves in a plan to rob a pawn shop in order to pay off Standard's previous debts, but the plan turns out to have a string of consequences that will change all their lives forever.
5. "The Place Beyond the Pines" (2012)
Gosling met his partner, Eva Mendes, on the set of "The Place Beyond the Pines," a crime drama that has three different but interconnecting storylines. In the film, Gosling plays the role of Luke Glanton, a motorcycle stuntman who travels with a carnival. When Luke reconnects with his former lover Romina (Mendes), he discovers he is the father of a baby she had the previous year. Determined to be a part of his son's life and support him, Luke joins forces with a local criminal to make money from robberies, which affects the trajectory of everyone's lives moving forward.
6. "First Man" (2018)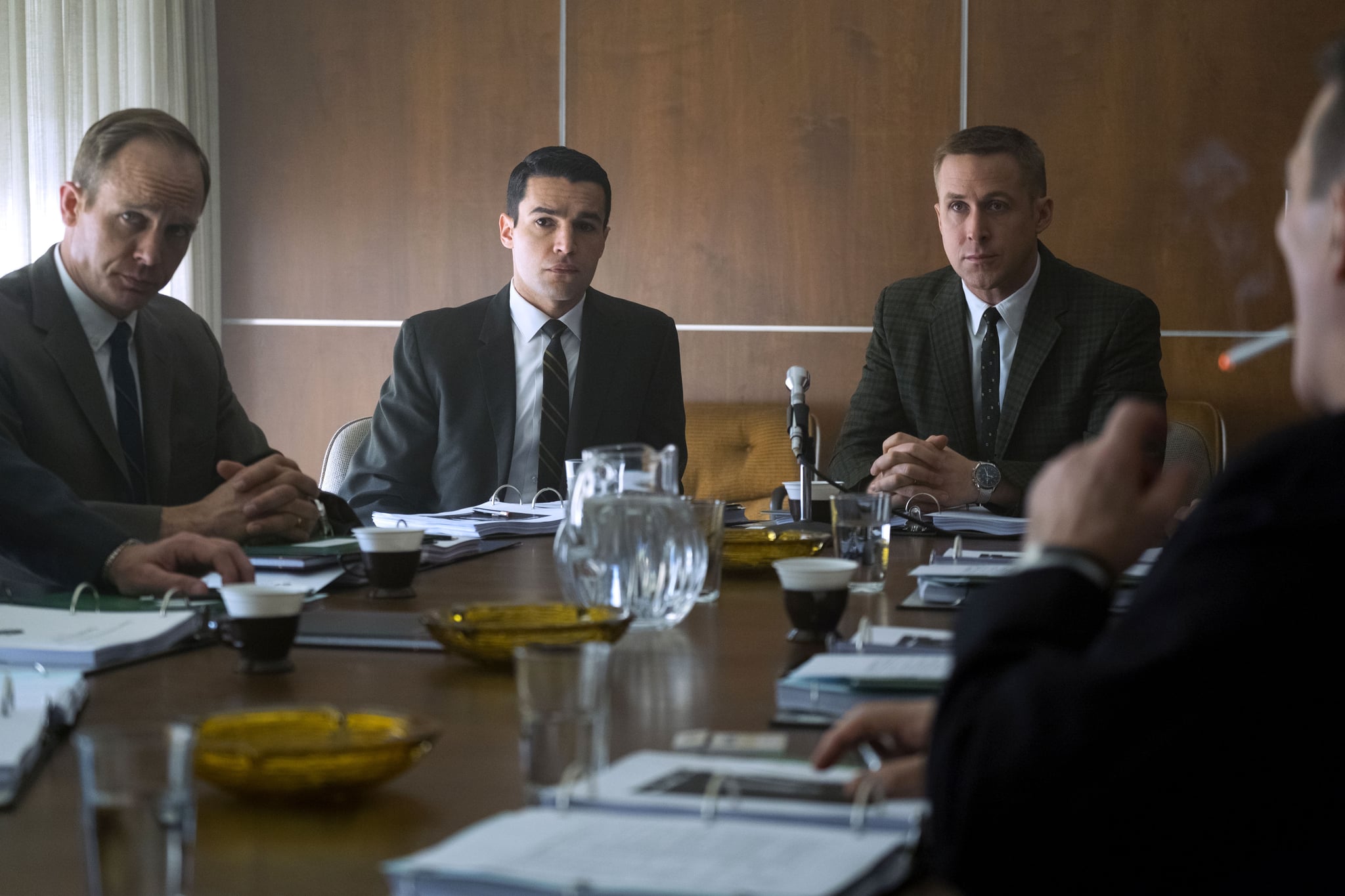 Image Source: Everett Collection
In Gosling's second collaboration with "La La Land" director Damien Chazelle, he embodies the role of real-life NASA astronaut Neil Armstrong. The film follows Armstrong and his first wife, Janet Armstrong (Claire Foy), in the years leading up to the revolutionary Apollo 11 mission to the moon in 1969.
7. "Blue Valentine" (2010)
Before directing "The Place Beyond the Pines," Derek Cianfrance directed Gosling in "Blue Valentine," a romantic drama that also stars Michelle Williams. Unlike most films, "Blue Valentine" is told nonlinearly, and it focuses on the complicated relationship between spouses Dean (Gosling) and Cindy (Williams), whose once gentle love for one another becomes tumultuous and subsequently deteriorates after years of being together.
8. "Crazy Stupid Love" (2011)
Cal Weaver (Steve Carell) is in a difficult spot. After his wife, Emily (Julianne Moore), tells him she wants a divorce, he seeks purpose and meets womanizer Jacob Palmer (Gosling) at a bar. Jacob is consistently successful in picking up women and volunteers to help Cal regain his confidence in order to get his wife back. Meanwhile, Jacob has a dilemma himself, as he begins falling for a woman named Hannah, who happens to be Cal's daughter.
9. "Gangster Squad" (2013)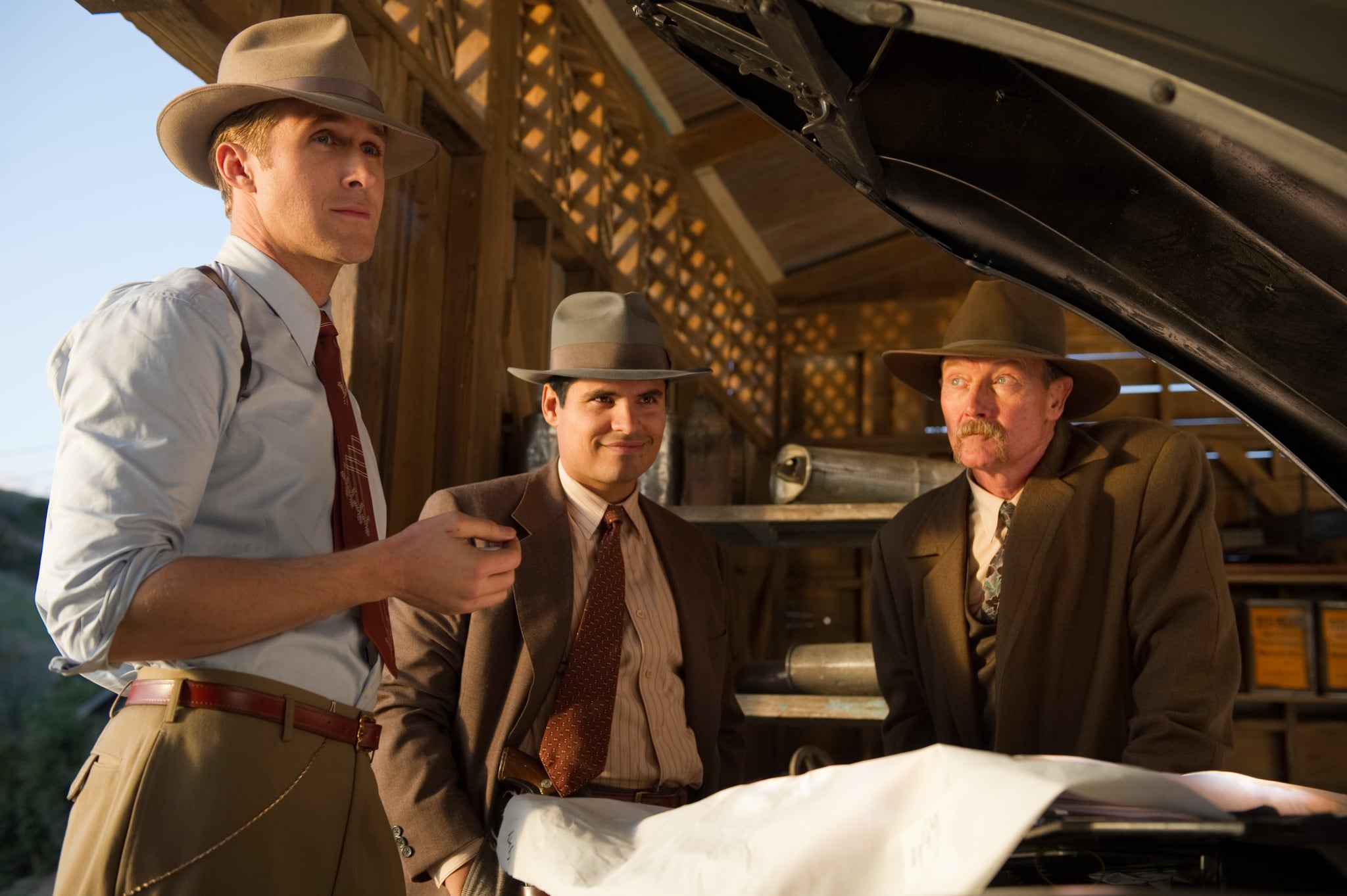 Image Source: Everett Collection
Based on the true story of the real-life Gangster Squad, a unit of the LAPD that helped take down mafia figures in the 1940s, "Gangster Squad" centres on the formation of the special division and how members of the LAPD, including Sergeant Jerry Wooters (Gosling), took extreme (and oftentimes illegal) measures to end the tirade of notorious crime kingpin Mickey Cohen.
10. "Lars and the Real Girl" (2007)
After losing his mother during childbirth and being parented by a distant father growing up, Lars Lindstrom (Gosling) has developed severe phobias, social awkwardness, and loneliness. When Lars's father dies, he inherits his childhood home with his brother, Gus, and Gus's wife, Karin, and the pair view firsthand the extent of Lars's social isolation when he tells them he is dating Bianca, a life-size adult doll. Through the help of his brother and the people of his small town, Lars slowly sheds his fears and establishes connections with real people, including a woman named Margo.
11. "All Good Things" (2010)
Based on the life of real estate heir and murderer Robert Durst, "All Good Things" tells the story of David Marks (Gosling), the son of real estate mogul Sanford Marks, who falls in love with Katie McCarthy in the 1970s. After the two marry, they move from New York City to Vermont, but Sanford convinces David to move back in order to be back in the business and give Katie a better life. In the early 1980s, David and Katie's relationship begins to deteriorate, fuelled by the move and their conflicting feelings about having a baby, and amid it all, Katie disappears without a trace in 1982.
12. "The Big Short" (2015)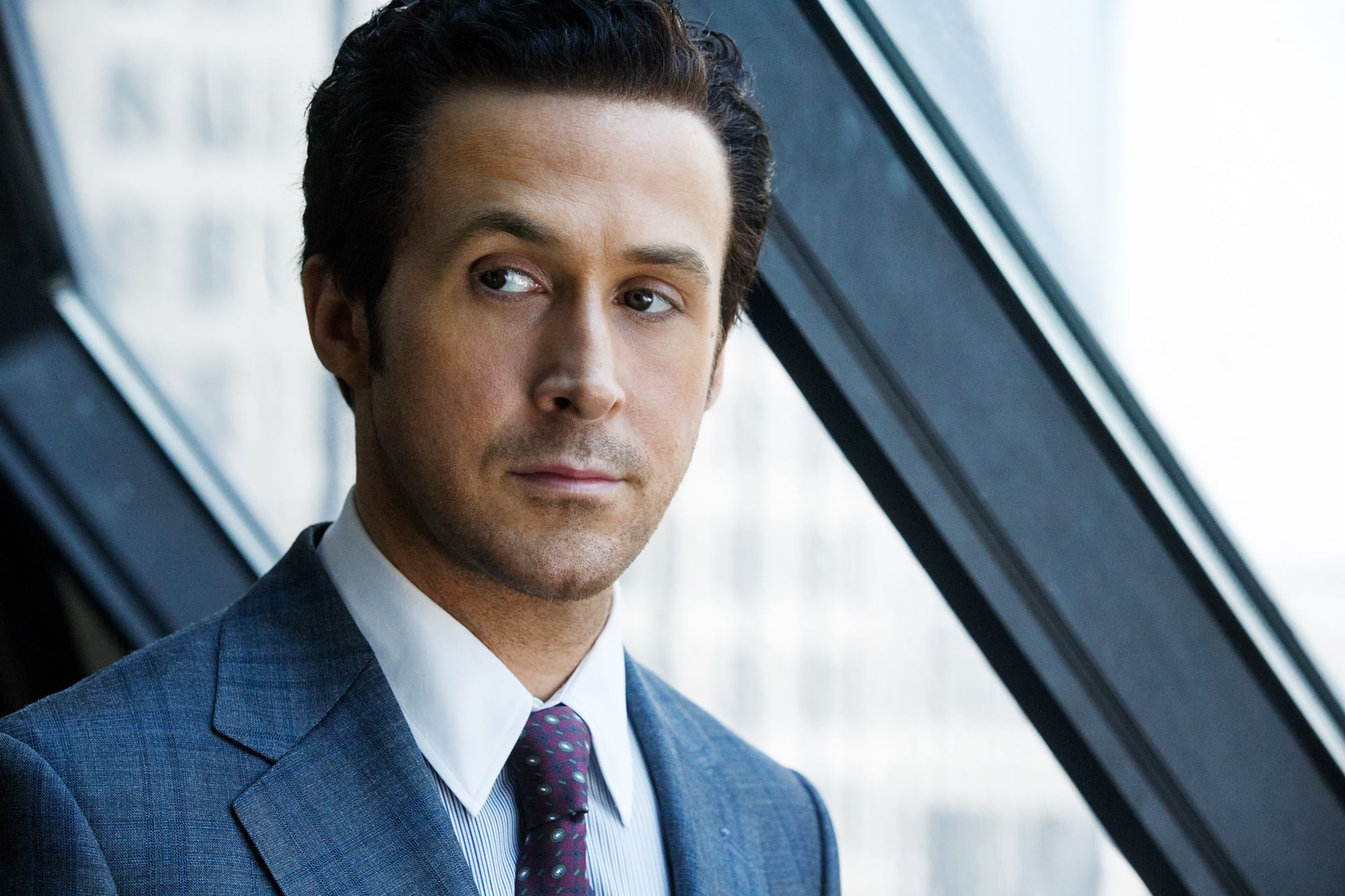 Image Source: Everett Collection
Adam McKay's "The Big Short" is based on the 2010 book of the same name, which examines the 2008 financial crisis and how it was caused by the housing bubble fuelled by risky loans and corporate greed. In the film, Gosling plays Jared Vennett, a fictionalised character based on real-life hedge-fund manager Greg Lippmann, who is among other investors, financiers, and businessmen aiming to profit off of the severe market collapse.
13. "The Ides of March" (2011)
Adapted from Beau Willimon's play "Farragut North," the 2011 film "The Ides of March" stars Gosling as Stephen Meyers, a junior campaign manager for Democratic presidential candidate Mike Morris (George Clooney). Meyers is fiercely loyal to Morris, but after starting a sexual relationship with a young intern and communicating with rivals, the line between what he wants and what he believes in becomes strongly blurred.
14. "Only God Forgives" (2013)
Gosling collaborates once again with "Drive" director Nicolas Winding Refn in "Only God Forgives." The film centres on Julian (Gosling), a drug smuggler who is well-respected in the criminal underworld in Bangkok. When Julian's brother is murdered in a revenge killing, Julian's mother, a crime boss, orders him to track down his killer and get justice for his death.
15. "The Nice Guys" (2016)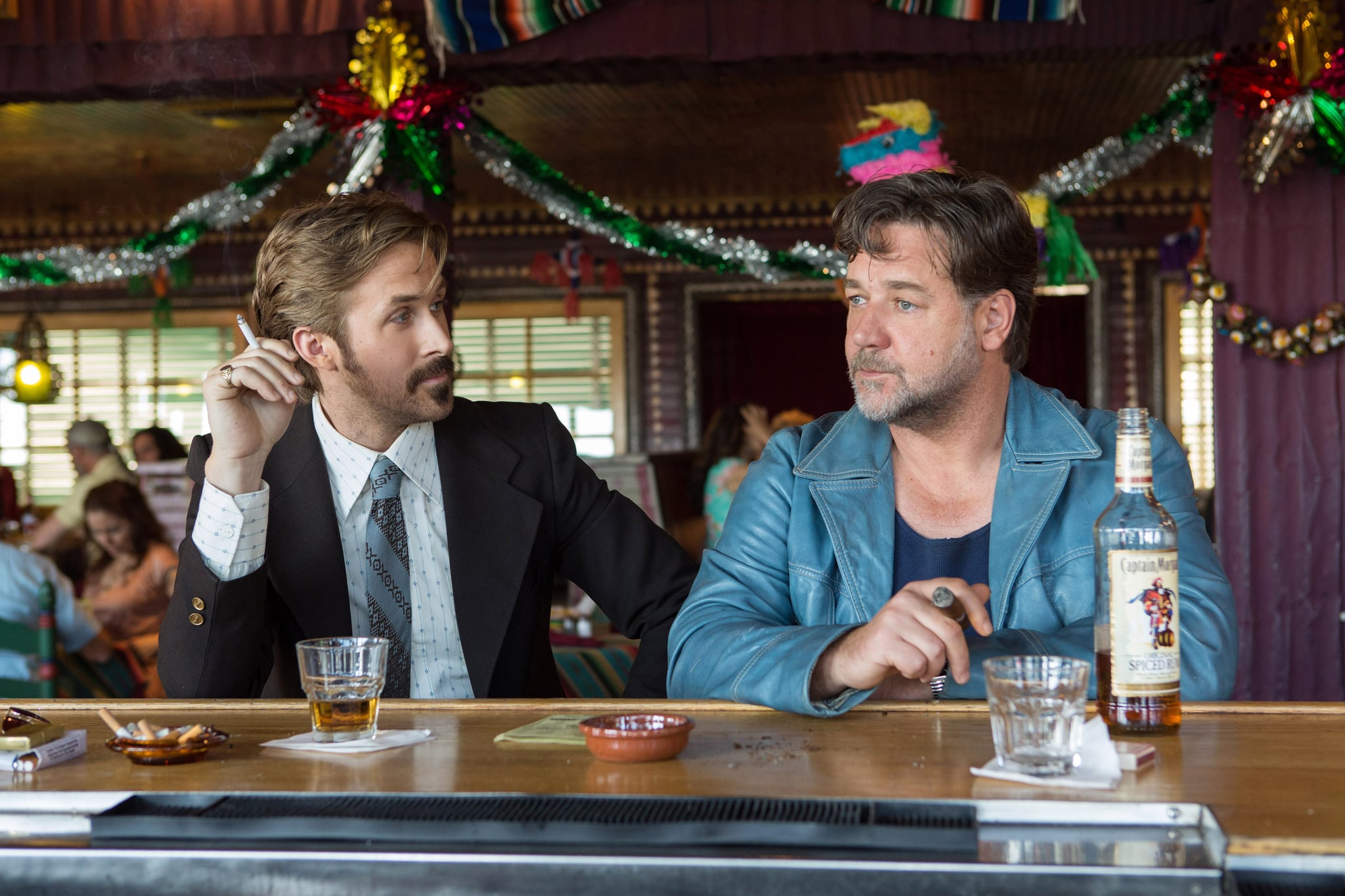 Image Source: Everett Collection
In the 1970s, LA-based private investigator Holland March (Gosling) is hired to investigate the mysterious suicide of a famous porn star, Misty Mountains. During his investigation, he meets private eye Jackson Healy (Russell Crowe), who was also hired to crack the case of Misty. Both hired by a young woman named Amelia, their case takes an interesting turn when Amelia goes missing, leading the two to join forces and solve both cases.