Why Is Ryan Seacrest Leaving Live With Kelly and Ryan?
Ryan Seacrest Is Leaving "Live With Kelly and Ryan" After 6 Seasons: "It's Been a Memorable Ride"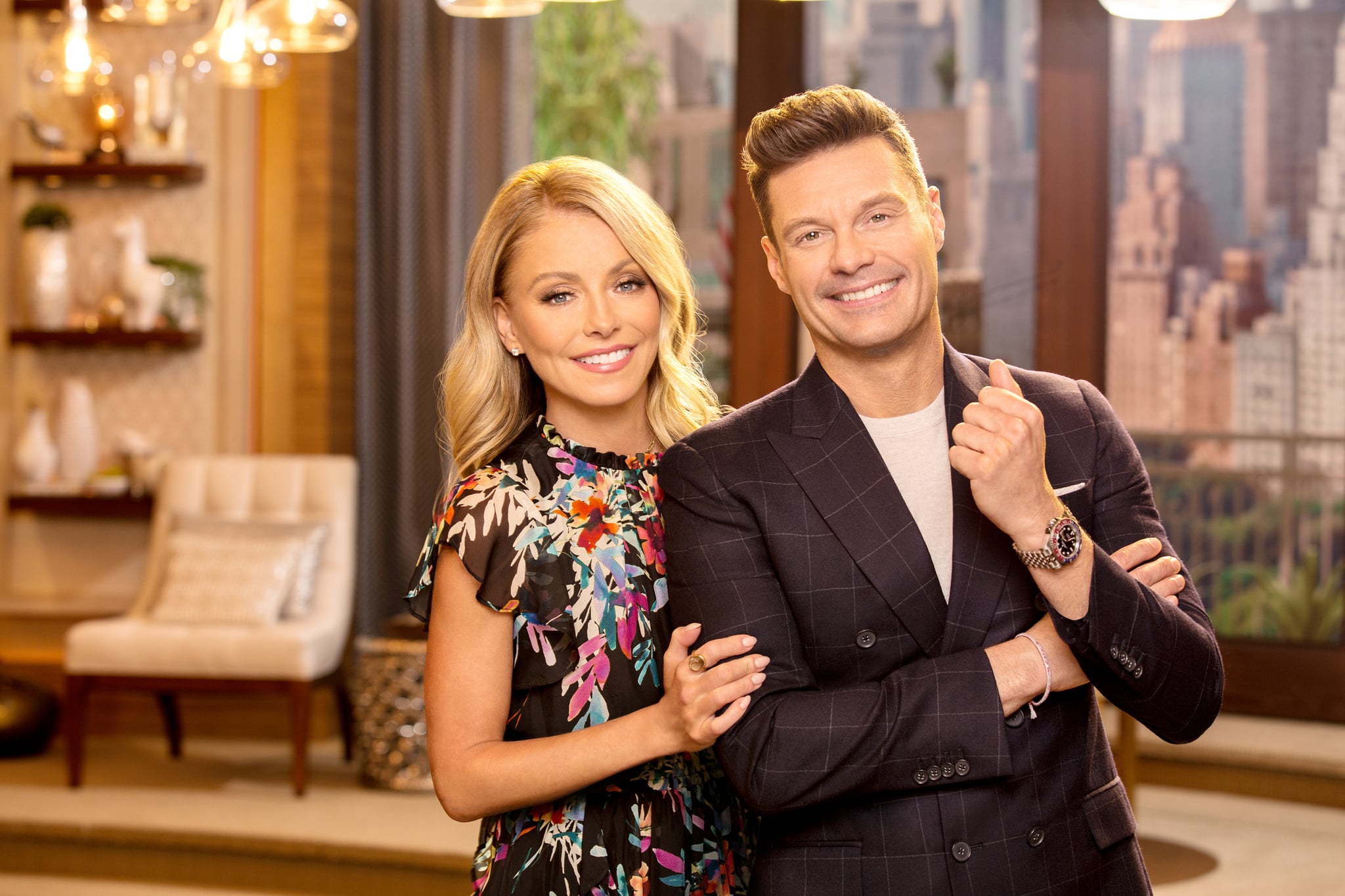 Image Source: ABC
Ryan Seacrest's time on "Live With Kelly and Ryan" is coming to an end. The daytime TV show host revealed the news during the Feb. 16 episode of the long-running show, announcing that he's stepping down from the ABC syndicated series after six seasons. "Soooo, Kelly and I have some news here," he started, adding that the "tough, tough decision" is something he and Ripa "have been talking about for a long time." "Last year we spoke and I made the decision to make this my last season as cohost with Kell here on 'Live With Kelly and Ryan.'"
A supportive Ripa, who's been cohosting her show since 2001, championed Seacrest's move, calling him a "gem" and "one of my best friends." "The greatest part of this experience is that you've gone from being a friend to a family member," she added. "You are family to us."
Replacing Seacrest on "Live With Kelly and Ryan" is his cohost's husband, Mark Consuelos, for a rebranded show that'll be called "Live with Kelly and Mark."
Why Is Ryan Seacrest Leaving "Live With Kelly and Ryan"?
Seacrest didn't reveal his exact reasoning for leaving "Live With Kelly and Ryan" now, but he further addressed his exit from the show in a statement provided to POPSUGAR that reads, "Working alongside Kelly over the past six years has been a dream job and one of the highlights of my career. She has been an amazing partner, friend, and confidant, and although we will always be a part of each other's lives, I will miss our mornings together."
The TV host then thanked executive producer Michael Gelman and the entire "Live With Kelly and Ryan" staff and crew adding, "We've made memories to last a lifetime, met some of the most incredible people, and had the warmest welcome into the homes of so many viewers across America. It's been a memorable ride and now I'm excited to pass the baton to Kelly's 'real' husband, Mark."
Of Seacrest's departure, Ripa said in a statement, "I'm so grateful to have spent the last six years beside my dear friend of too many decades to count and will miss starting my days with Ryan. Ryan's energy, passion and love for entertainment is one-of-a-kind." Meanwhile, Gelman added, "Goodbyes are never easy, but we look forward to welcoming Ryan back regularly with open arms. As a fan-favourite guest host for years, Mark is no stranger to the 'Live' family. Having him join the show is so special for us and we're sure that viewers will feel the same."
What Will Ryan Seacrest Do After "Live With Kelly and Ryan"?
Seacrest isn't straying too far from the ABC family, as he's heading back to the west coast to remain host of "American Idol" for season 21. He'll also continue to host "Dick Clark's New Year's Rockin' Eve with Ryan Seacrest." Though he'll make his official exit from "Live With Kelly and Ryan" in the spring, he'll still be back to guest host in the future.
Seacrest is the latest TV host to depart from his own show, now joining Trevor Noah, who exited "The Daily Show" in December, and James Corden, who's leaving his late-night talk show this summer.