Sam Smith and Kim Petras's Unholy Grammy Nomination
Sam Smith and Kim Petras's "Unholy" Is Officially Grammy Nominated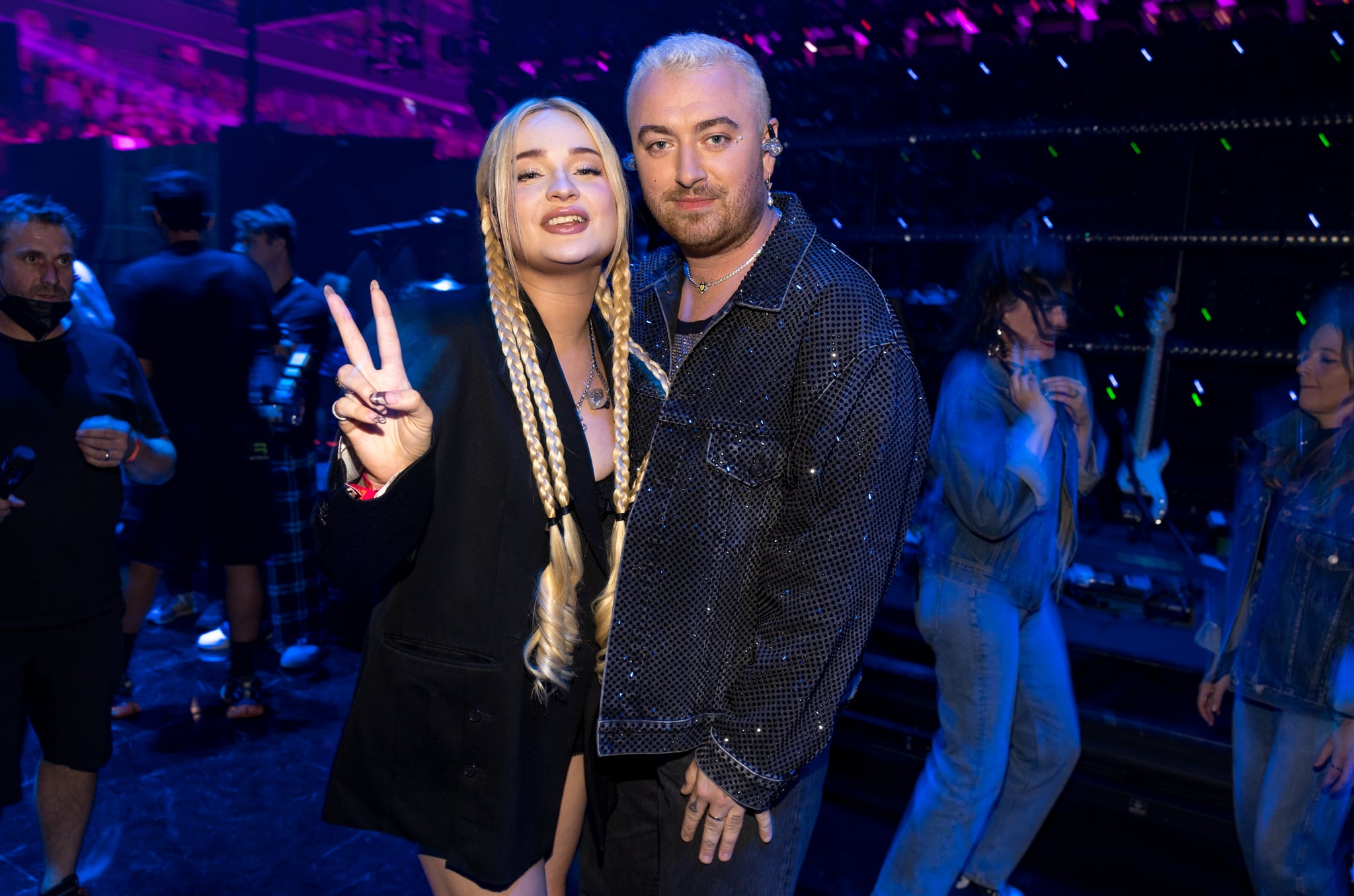 With a harrowing yet sultry chorus that features the lyrics, "Mommy don't know Daddy's getting hot at the body shop / Doing something unholy," Sam Smith and Kim Petras's "Unholy" first became a TikTok anthem — and then a No. 1 hit. And as of Nov. 15, the song has netted Smith and Petras a Grammy nomination for best pop duo/group performance. In February 2023, the song will go up against collaborations by Camila Cabello and Ed Sheeran, Post Malone and Doja Cat, Coldplay and BTS, and ABBA.
The track originally went viral after Smith shared clips of the pair dancing along to it on TikTok, sparking a new dance challenge. Thanks to its infectious beat and deeply suggestive lyrics, "Unholy" became the perfect choice for videos that show off everything from thirst traps to breakups. The song was released in full on 22 Sept., and Smith and Petras marked the single's release day with a live performance on BBC Radio 1. They released the official music video on 30 Sept.
Back when the song was just taking off, Petras expressed her excitement about it. "It's like the best song I've ever been a part of," she tweeted shortly after Smith shared the first snippets of "Unholy" in August.
Smith's last release prior to "Unholy" was an ode to self-love called "Love Me More," which dropped along with a music video in April. In the YouTube comments, Smith wrote that the single "feels like the perfect way to begin this new chapter with you. It's taken a lifetime to be able to express this type of joy and honesty in my music and I am so happy to have you all here with me." They continued, "[W]elcome to the beginning of a new era. This is gonna be fun."
Smith's most recent album, "Love Goes," was released in October 2020. They are also currently working on a new album, telling Billboard in August that the upcoming project will trade in their usual heartbreaking power ballads for a sunnier perspective. "I think joy for me, and for a lot of queer people, is quite a dangerous place," they said. "We're all masters of pain, and I think it's actually a very courageous act to step into the queer joy of it all."
Watch the "Unholy" music video below.