Selena Gomez "Single Soon" Music Video Easter Eggs
Breaking Down the Easter Eggs in Selena Gomez's New Song, "Single Soon"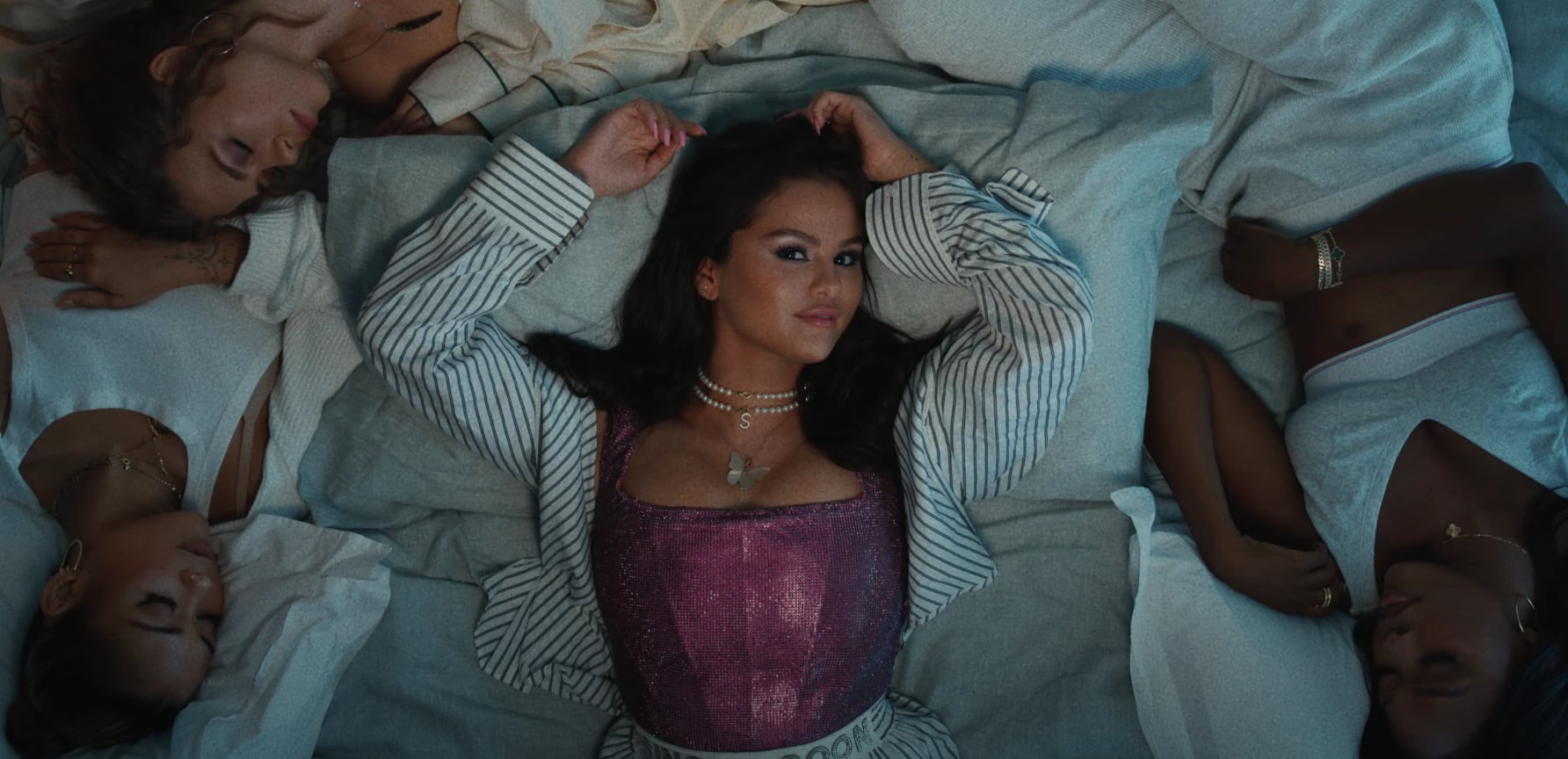 Between "Only Murders in the Building" and "Selena + Chef" on Max, Selena Gomez has understandably put making music on a bit of hold — until now, that is. On Aug. 25, the 31-year-old singer released her newest single, "Single Soon," a summery pop song that fans are already praising for its fun beat and empowering lyrics.
Gomez announced the song drop a full week before its release via Instagram, noting that fans have been wanting new music for some time. "Y'all have been asking for new music for a while," she wrote. "Since I'm not quite done with SG3, I wanted to put out a fun little song I wrote a while back that's perfect for the end of summer. SINGLE SOON. August 25th. Presave it now. 😘."
Gomez's forthcoming "SG3" will be her first full album since 2020's "Rare" and the Grammy-winning "Revelación," which she released in 2021. Though details of the upcoming project are limited, Gomez did explain to Vanity Fair in February that it will explore freedom and empowerment, a core theme in "Single Soon." She explained, "The music I'm doing right now is about real things that I'm walking through. It's really powerful, strong, very pop. The theme generally is freedom - freedom from relationships, freedom from the darkness."
Outside of the beat and lyrics, "Single Soon" also has a fun music video that stars Gomez embracing single life with a group of friends. The music video is mostly straightforward, but fans have already noticed a few Easter eggs sprinkled throughout.
Ahead is a breakdown of all the Easter eggs and hidden messages in "Single Soon."
Easter Eggs in the "Single Soon" Music Video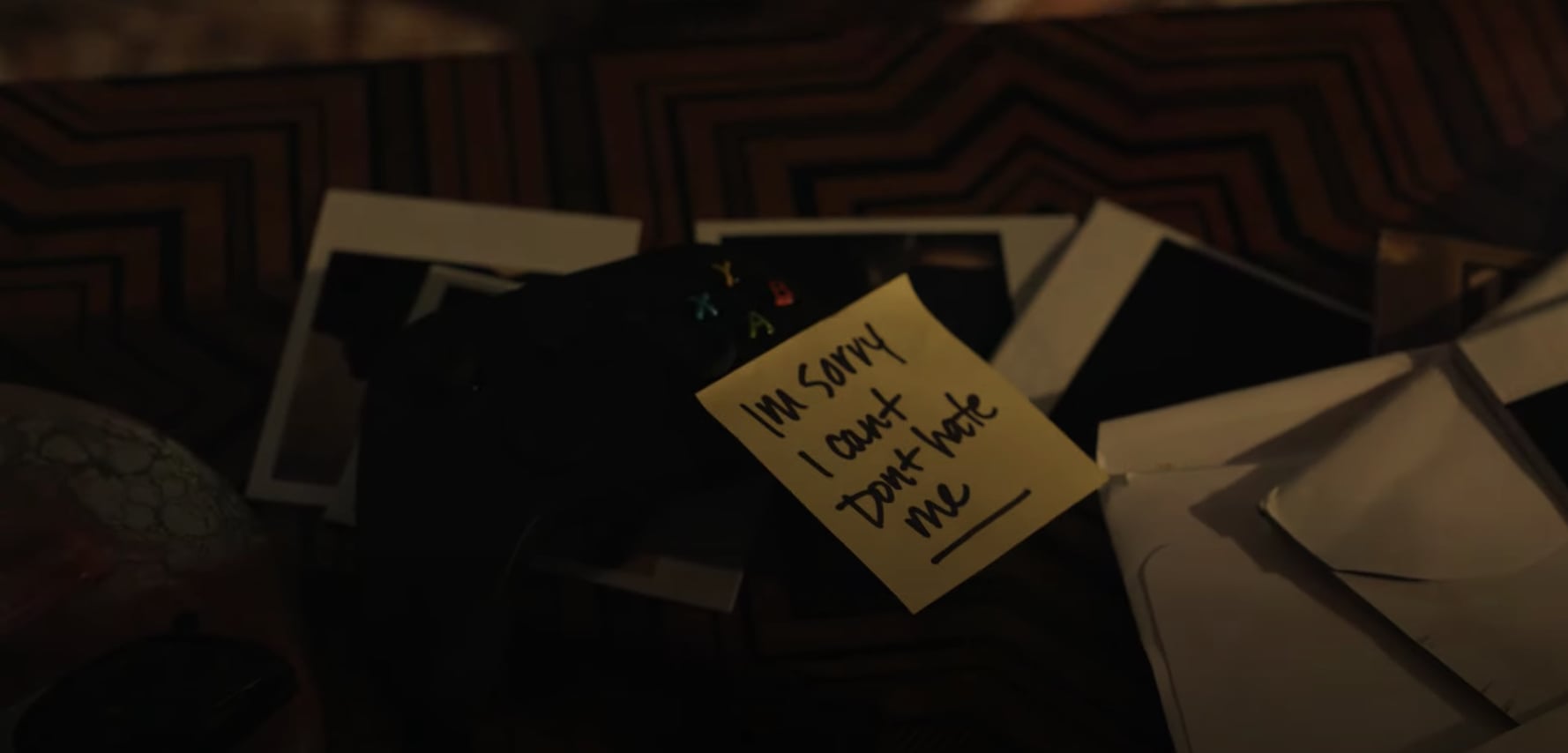 Gomez's most obvious Easter egg in the "Single Soon" video is the connection to the beloved HBO series, "Sex and the City." The beginning of the video features Gomez writing, "I'm sorry, I can't. Please don't hate me" on a Post-It note, a direct reference to the season six episode "The Post-It Always Sticks Twice." In the episode, Carrie's new-ish boyfriend, Jack Berger, breaks up with her via a Post-It note. Carrie is understandably furious and upset, despite her wanting to break up with him first. The Easter eggs don't stop there, though.
Throughout the video, three friends accompany Gomez to dinner and a club, which arguably is a nod to Carrie and her three friends: Miranda, Samantha, and Charlotte, who go to various dinner and club outings with one another throughout the series. The themes of "Sex and the City" and "Single Soon" also parallel one another, as the premise of both is female empowerment and freedom through being single, casually dating, and exploring sexuality.
Lastly, Gomez embraced her inner Samantha in an Instagram video from Aug. 23, in which she lip-synced an iconic scene between Samantha and her married fling, Ken. After answering the phone, Samantha says, "Hello?" and Ken replies, "It's over. I told my wife," to which she utters, "Who is this?"
Selena Gomez's Viral TikTok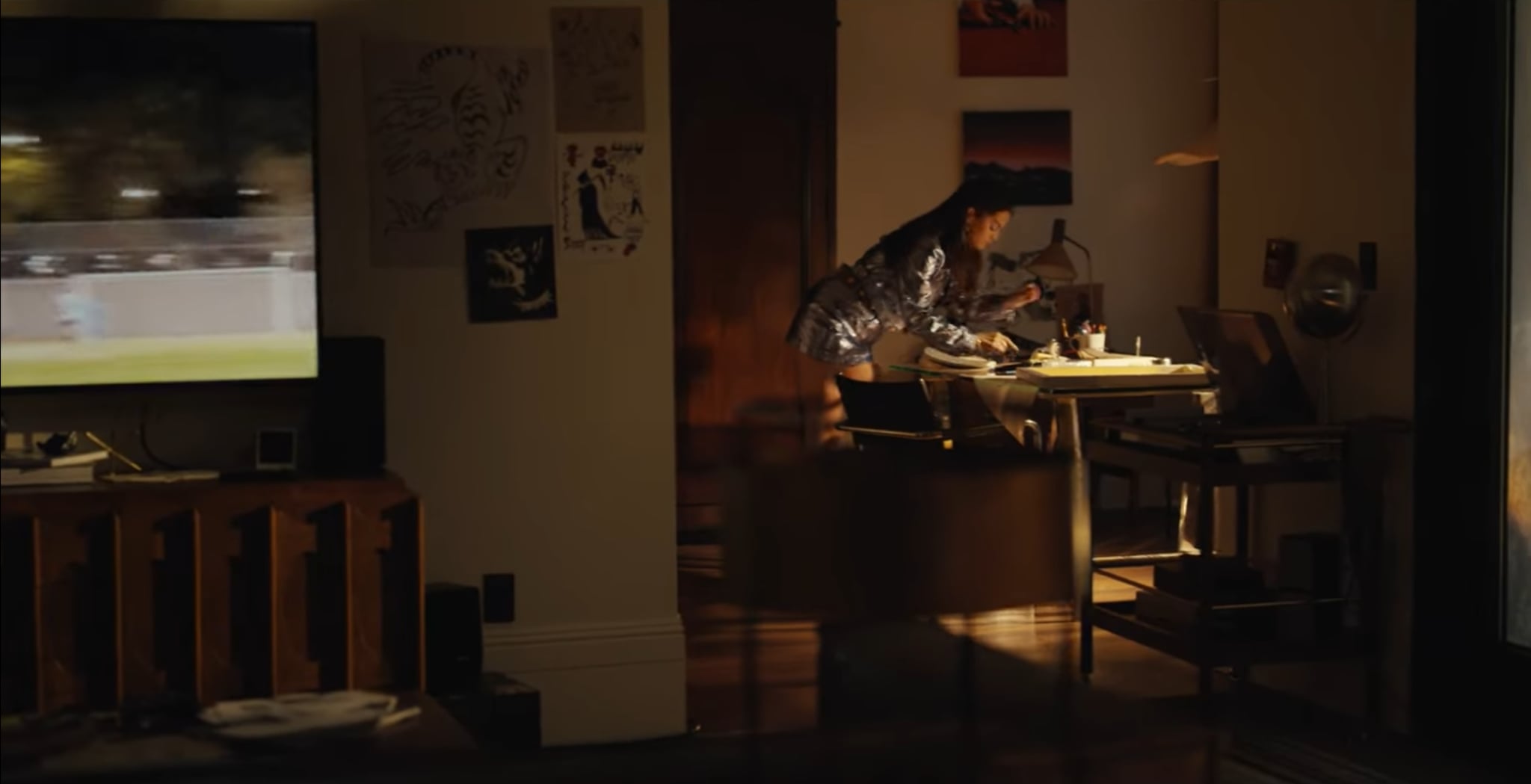 Another small Easter egg in the music video is a reference to a Tik Tok from Gomez herself that she shared in June. The video, which has over 14 million likes, shows Gomez sitting in the grass watching men play football. She jokingly yells, "I'm single! I'm just a little high maintenance, but I'll love you so much!" In "Single Soon," the singer briefly incorporates this funny moment on the TV screen shown in the beginning of her music video.
Selena Gomez's Relationship With The Weeknd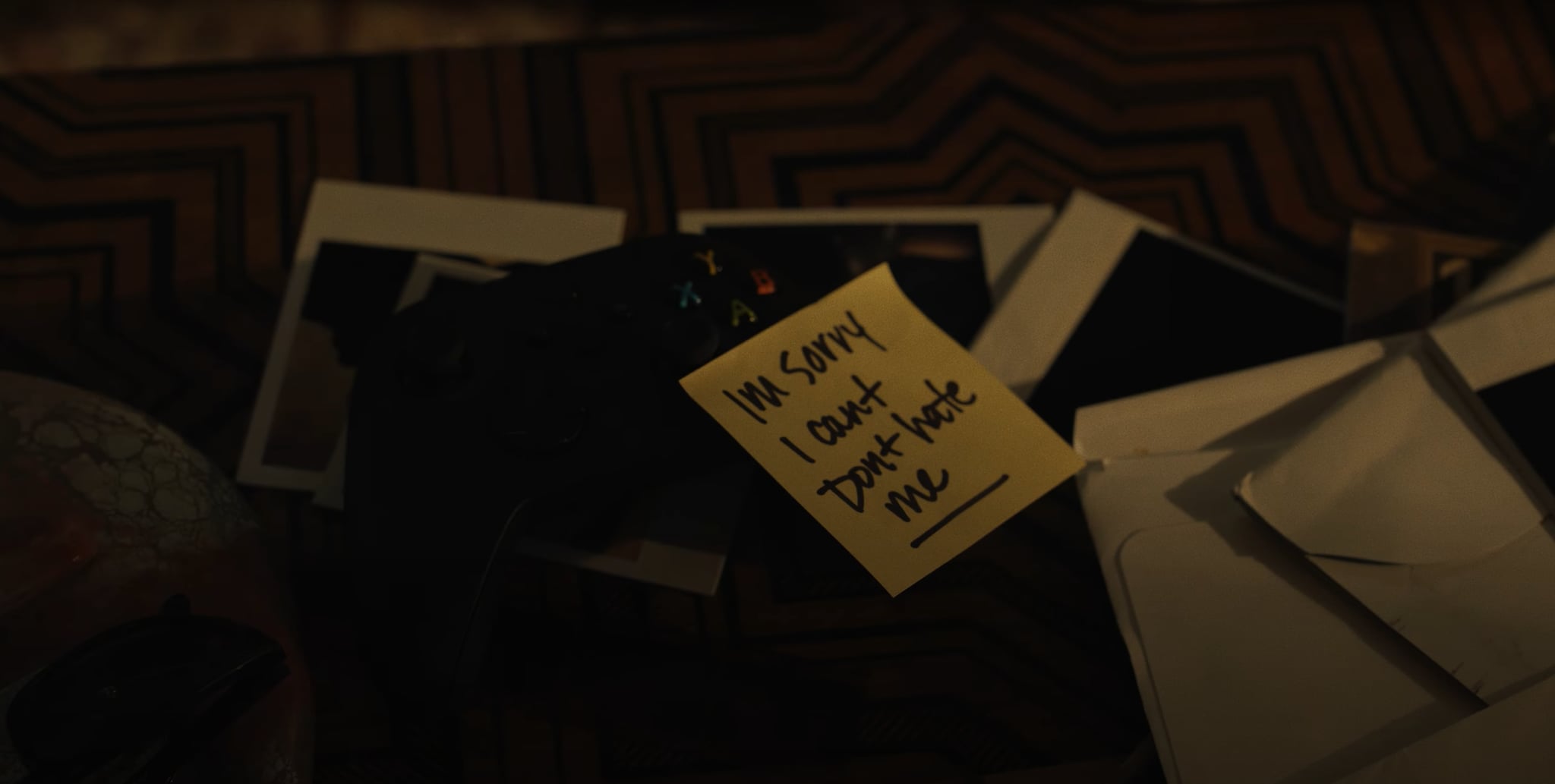 Gomez famously dated The Weeknd for 10 months in 2017. The pair's relationship was highly documented, from sweet Instagram posts to PDA at the Met Gala, but it eventually came to an end in October 2017. "She and Abel have been going back and forth for a few months about their relationship. It's been hard with him being on tour and her shooting in New York. That wasn't easy on them," a source told People at the time.
Gomez's high-profile relationship with The Weeknd may have found its way into "Single Soon," with two lines of lyrics that allude to one of the singer's most popular songs, "Save Your Tears." The lyrics read, "I don't wanna see a tear / And the weekend's almost here." The proximity of "tear" and "weekend" definitely seems like a solid Easter egg.
It's also worth noting that Gomez places the Post-It note on top of an Xbox controller, and Gomez famously posted a video of The Weeknd showing her how to play video games when they were dating.
Selena Gomez's Possible Dark Era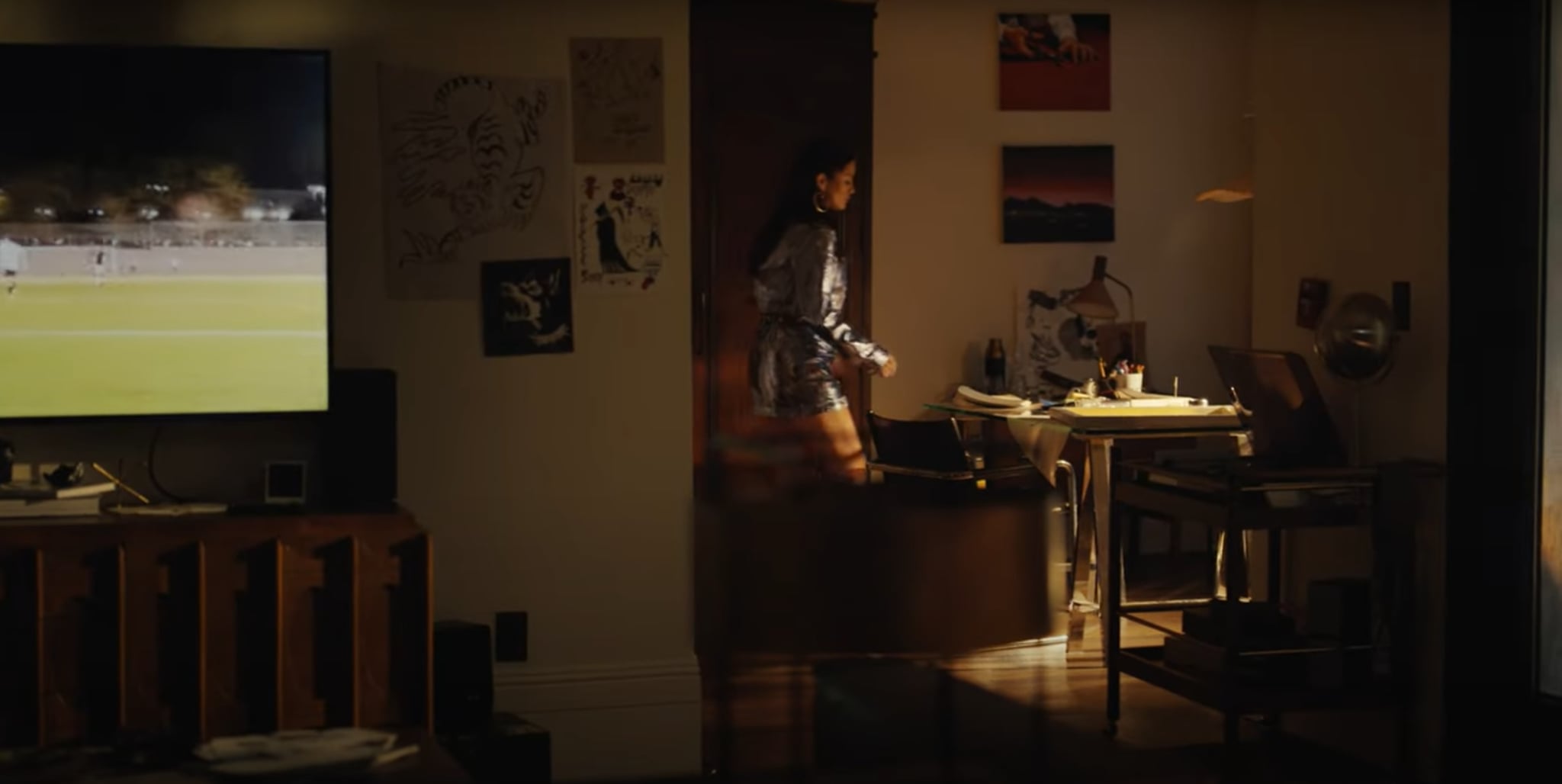 The beginning of the music video shows Gomez writing the Post-It note as the camera pans around her house and shows a wall full of drawings. The drawings include a handful of scary imagery, such as the Grim Reaper, a couple of devils, and an aggressive dog. One fan on Twitter made the connection between the drawings and a "Dark Era" for the artist, writing, "are these easter eggs?? is the dark era really coming?? I THINK."
Selena Gomez's "Single Soon" Music Video