What Happens to Shauna's Baby on Yellowjackets?
All Our Theories About What Might Happen to Shauna's Baby on "Yellowjackets"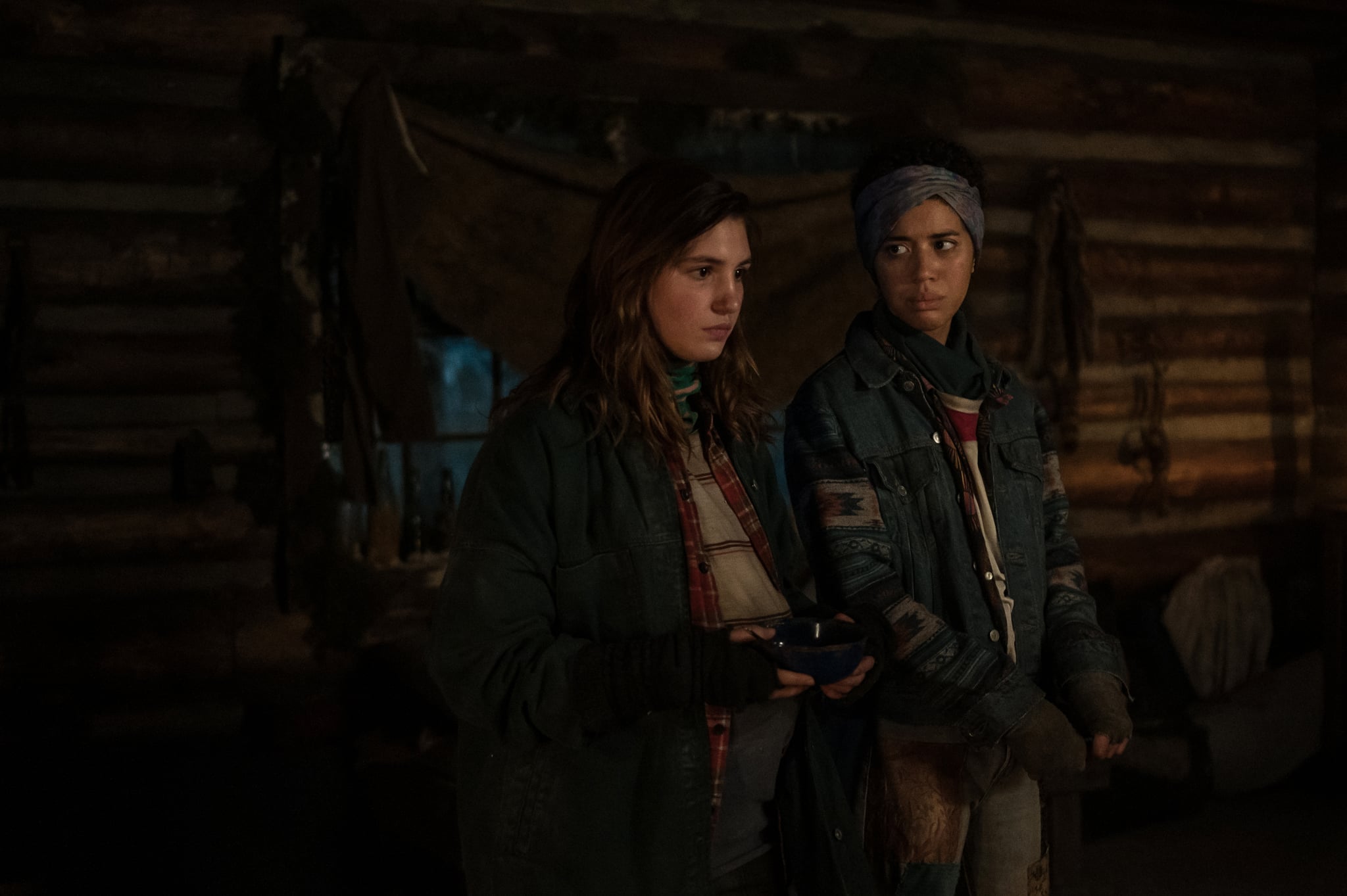 In season one of "Yellowjackets," fans were shocked to learn that Shauna (Sophie Nélisse as a teen and Melanie Lynskey as an adult), while trapped with her teammates in the woods, is pregnant. Before leaving to what was meant to be a trip to nationals, she had sex multiple times with Jeff, the boyfriend of her best friend Jackie (Ella Purnell). In the present day, Jeff (played by Warren Kole as an adult) and Shauna are married and have a teen daughter Callie (Sarah Desjardins). But Callie was born in 2004, which means she's not the baby Shauna is pregnant with in the woods in 1996. And we know that it takes 19 months for the "Yellowjackets" to be saved, which means Shauna was no longer pregnant when the rescue finally happens.
Since "Yellowjackets" tends to be seriously demented, fans have worried about what will happen to the baby. The very first episode of "Yellowjackets" teased that the lost team will resort to cannibalism, and Shauna even had stress dreams that the baby came out as a chicken, ready to eat. Could the girls possibly. . . eat the baby? The show's cast addressed that theory ahead of season two.
In a March 2 interview with Entertainment Weekly, Tawny Cypress, who plays adult Taissa, confirmed that no one will eat the baby. "They're not going to eat the baby," she said, while adding that other gruesome things — like her family's beheaded dog — are "definitely" still on the table for the series. Co-showrunner Jonathan Lisco added in the same feature, "If we do our jobs right, the eating of a person will not be the most transgressive thing that these young women do in the wilderness."
So what happens to the baby? Fans have lots of theories, of course. Probably most likely is that Shauna experiences some type of pregnancy loss. She's malnourished, stressed, and not receiving any prenatal care. Fans are expecting something subversive to happen with this plot line, but just because Shauna survived a plane crash doesn't mean she's not affected by more common traumas.
Then there are the less likely options. If the baby survived the woods, did Shauna decide to let someone adopt the baby after she was rescued? Or did someone take it away from her? Adult Shauna and Jeff have never mentioned the child during the show — though Jeff seemingly knows the pregnancy happened since he read all of Shauna's secret journals.
Meanwhile, some viewers have some particularly gruesome theories. Could the baby be used by the Antler Queen (Lottie, played by Courtney Eaton as a teen and Simone Kessell as an adult) as a sacrifice to the forest?
It seems Shauna's pregnancy will end some time during season two. Whatever happened, she still carries the pain of it with her.
"Yellowjackets" season two streams Friday, March 24, and airs on Sunday, March 26, on Showtime.