Taeyang and Jimin's "Vibe": Release Date, Video, Pre-Save
Taeyang's Latest Teaser For "Vibe" Reveals Jimin Helped Compose the Song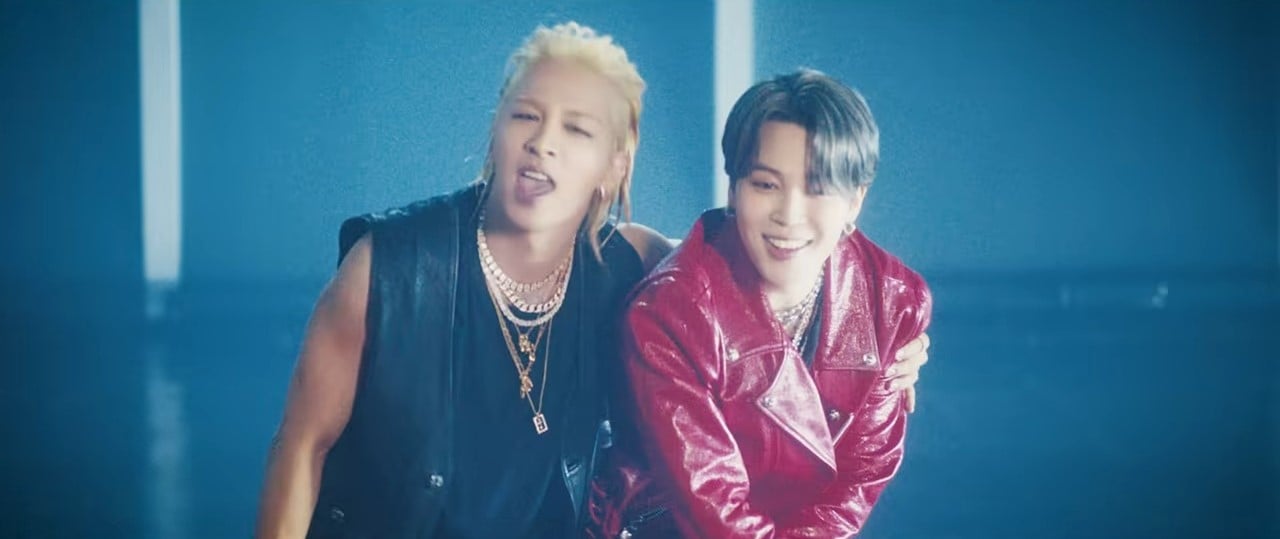 Image Source: YouTube user The Black Label
BTS fans may still be processing their bittersweet feelings about their fave group taking a temporary break as members begin to enter into their compulsory periods of enlistment in the Korean military, but a bright spot is that they've finally got the opportunity to throw themselves into their solo work like never before. After all of BTS's 2022 solo releases — J-Hope's "Jack in the Box" in July, Jin's "The Astronaut" in October, Jungkook's "Dreamers" in November, and RM's "Indigo" in December — January 2023 will seemingly be all about Jimin! He's set to kick off his solo career with a major collab that is already setting social media ablaze.
On 4 Jan., Big Hit announced that Jimin's first solo effort is a song with Taeyang called "Vibe." Taeyang is a member of the mega second-generation K-pop group Big Bang, and "Vibe" will serve as the lead single on his highly anticipated upcoming solo album. Taeyang shared a teaser poster for the track on 9 Jan., which revealed that Jimin helped him compose "Vibe." And on 11 Jan., the first snippet of the "Vibe" music video arrived, teasing a super-sexy visual to accompany the track.
There's still no word on when Jimin will be releasing the solo album he's been working so diligently on, but a collab with one of K-pop's greatest is definitely the next best thing.
Here's everything we know about Taeyang and Jimin's upcoming collab, "Vibe," so far.
"Vibe" Music Video Teaser
Big Hit teased a snippet of the "Vibe" music video on Jan. 11, which opens up with Taeyang standing in the distance shirtless before a close-up clip of Jimin's face mesmerizes. Then, we smash cut to the boys breaking out into dance as they sing, "You know we got that vibe." Check it out ahead.
Taeyang and Jimin's "Vibe" Release Date
"Vibe" is set to release on Friday, 13 Jan. at midnight ET.
Taeyang and Jimin's "Vibe" Teaser Posters
https://twitter.com/bts_bighit/status/1610501281784954880
https://www.instagram.com/p/CnLpHv3S0h7/
Will There Be a "Vibe" Music Video?
Big Hit hasn't confirmed whether there will be a music video alongside the release of "Vibe." But considering it's Taeyang's lead single off such a buzzy album and both artists are well-known for their exceptional dance skills, it's hard to imagine there won't be one.
Image Source: YouTube user The Black Label