Is Taylor Swift Releasing Another Album Called Woodvale?
Taylor Swift Might Be Releasing Another Album, and BRB, Weeping by a Willow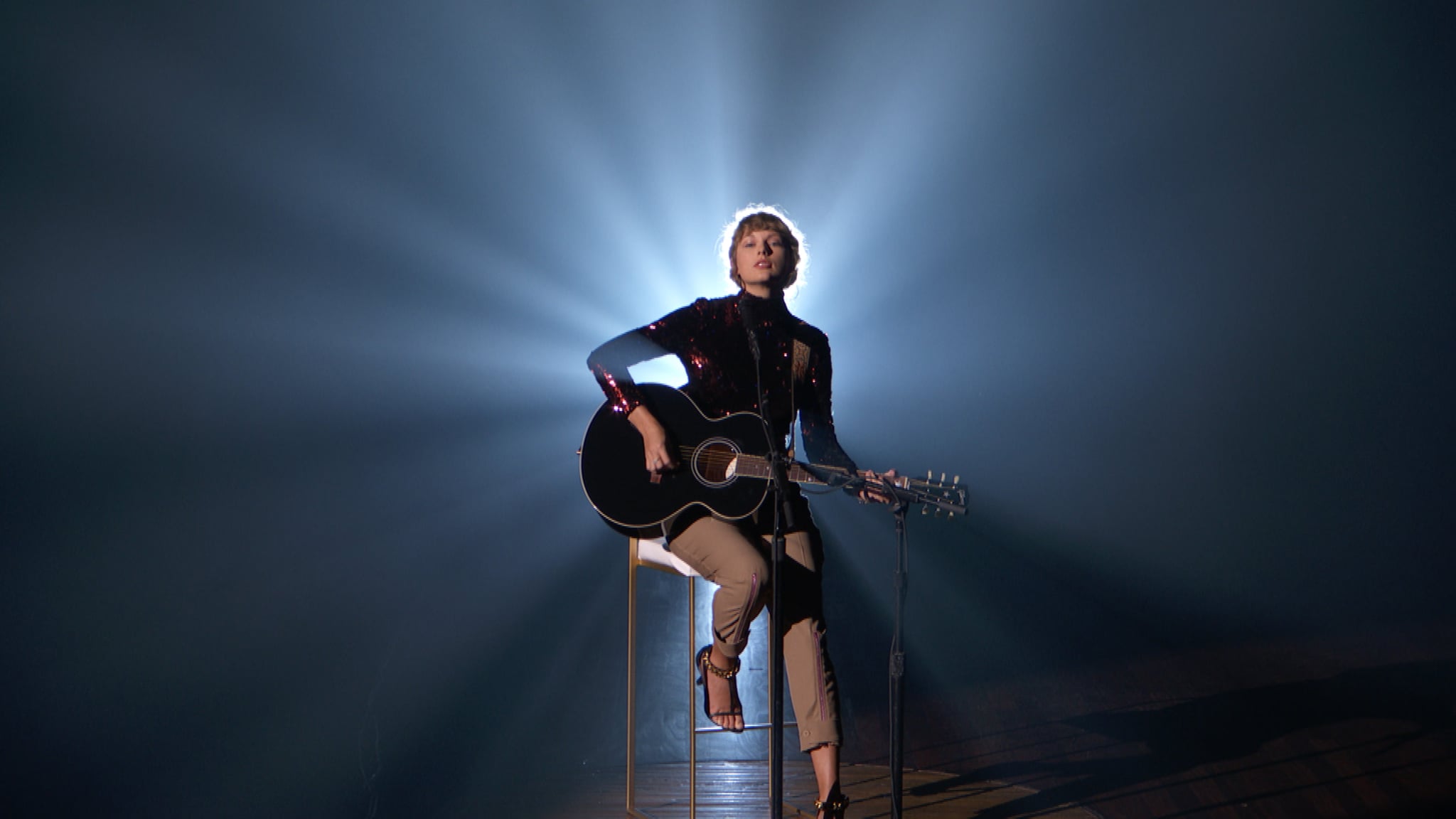 Taylor Swift has already blessed us with two new albums this year, but could there be more on the way? Shortly after the release of Evermore — the sister album to Folklore — some fans have been theorizing that a third album is in the works, and I'm sorry, WHAT?
It all started in August when fans spotted the word Woodvale on the "hide and seek" edition of Swift's Folklore CD. While it's entirely possible that Woodvale was the original name for Evermore, there is more evidence that suggests that Swift always intended for her new music to be a trilogy.
For starters, most of Swift's recent merchandise has been in sets of three, with a distinct colour for each. Her hair scrunchies were red, green, and blue, while her Cardigan sweaters were black-and-white, beige and red, and grey and green. Swift also released a red candle for Folklore and a green candle for her recent Evermore album, but has yet to release a blue candle. Perhaps the blue candle is reserved for a Woodvale album?
Some fans also think Swift's three cats play a small role in the theory. While Olivia Benson and Meredith Grey are sisters, her newest cat Benjamin Button is their brother. Swift noted that Evemore is the sister album to Folklore, but what if Woodvale is the brother album? It's also worth noting that Olivia, Meredith, and Benjamin were sporting red, green, and blue in her holiday card.
While there's really no telling what Swift will do next, it's clear that she was really inspired when she started writing music for Folklore earlier this year. It's entirely possible that she ended up with enough material for two extra albums. We guess we'll just have to wait and see! In the meantime, we'll be keeping our eyes on Swift's social media for any extra Easter eggs.
Image Source: Getty / ACMA2020