The Kardashians Season 4: Trailer, Release Date
Kim and Kourtney Are "Still Going at It" in the "Kardashians" Season 4 Trailer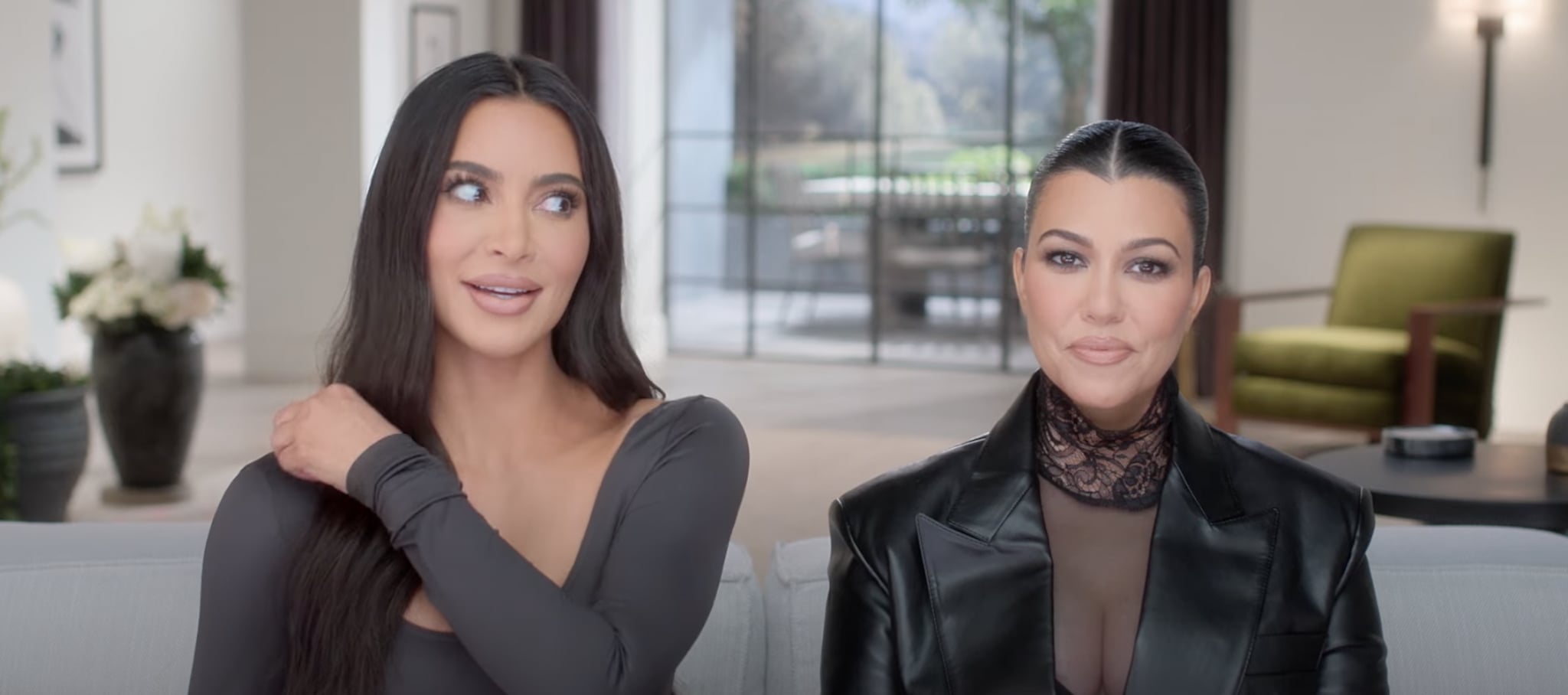 There's more Kardashian drama on the way, and it's coming very soon. "The Kardashians" season four is officially set to premiere later this month, per a teaser shared by Hulu on 27 July — the same day season three's finale aired. "Back and better than ever," Kim Kardashian teases at the start of the clip, while her sister Khloé Kardashian adds, "You're not getting away from us, babe."
Hulu released season four's full trailer on 12 Sept., and it wasted no time addressing Kim and Kourtney Kardashian's wedding-related feud from last season. In the background of a confessional interview, a producer can be heard asking the two, "Think people are going to be surprised to see the two of you together?" This prompts the sister duo to exchange awkward looks, and Khloé later adds that they're "still going at it," so it seems safe to say season four may dig more into that drama. But that's not all. According to the new trailer, viewers may get a glimpse into Kim, Kylie Jenner, and Kendall Jenner's dating lives as well, although the latter two's beaus (Timothée Chalamet and Bad Bunny, respectively) aren't confirmed to appear in the season.
Back on 16 May, Kim and Khloé revealed that their family's Hulu reality series had been renewed for 20 more episodes during a joint appearance at the Disney Upfronts in New York City, which POPSUGAR was present for. At the time, Khloé said season three would focus on "motherhood, coparenting, and building our own empires . . . and things do get a little crazy." Though "American Horror Story: Delicate" star Kim quickly added, "Not between us."
"The Kardashians" season three certainly featured plenty of drama involving the end of Kim's relationship with Pete Davidson, Khloé and ex Tristan Thompson's reconciliation rumors, and much more. However, season four is also poised to be as eventful as ever with the promise of everything from "second chances and new beginnings to unexpected blessings," per Hulu, as the famous family continue to "bare it all together."
Ahead, find out everything else we know about "The Kardashians" season four.
"The Kardashians" Season 4 Trailer
"The Kardashians" Season 4 Release Date
The series is set to return for season four on 28 Sept.
Where Can I Watch "The Kardashians" Season 4?
The series will be available to stream on Disney+ in the UK.
Image Source: YouTube user Hulu