Oppenheimer Trinity Test Explained
"Oppenheimer" Doesn't Show the Impact of the Trinity Test on New Mexicans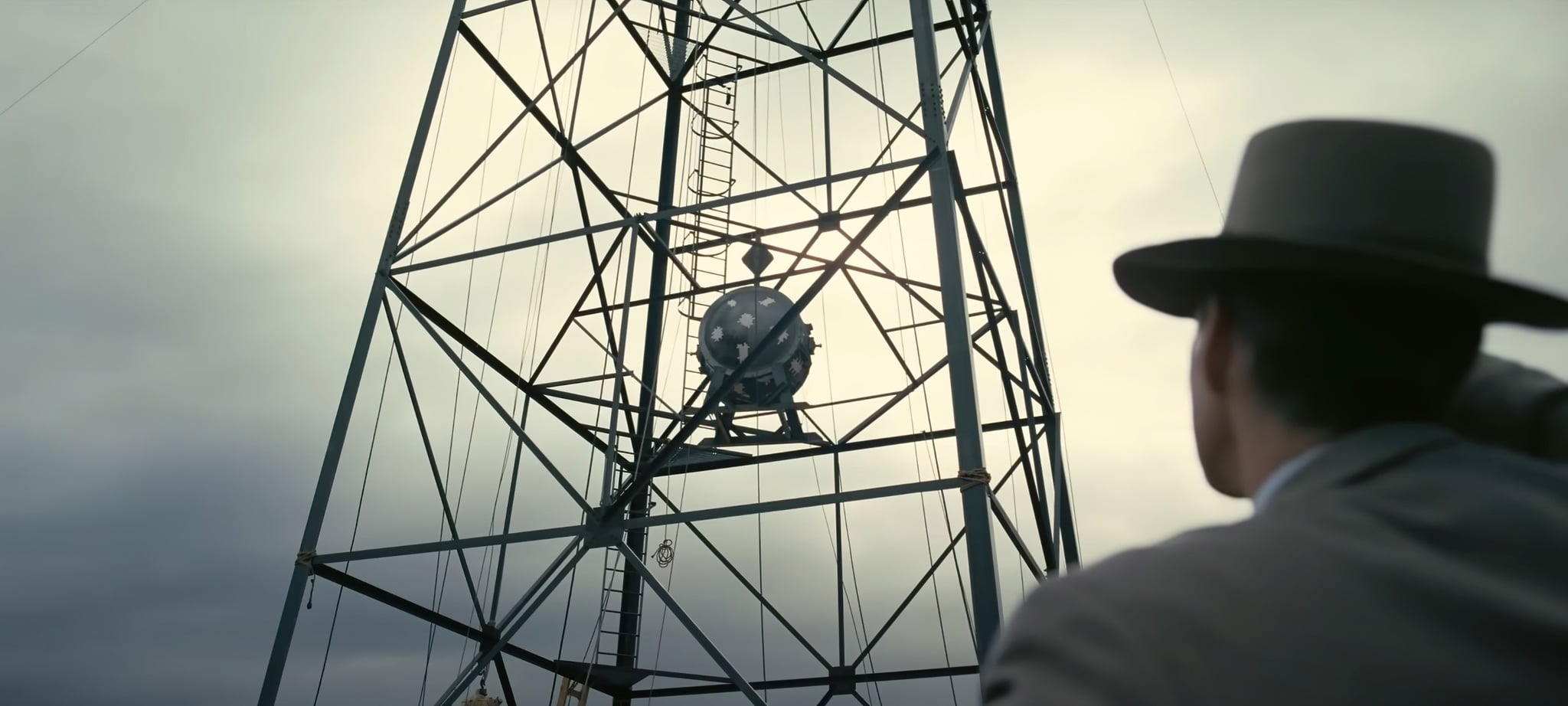 Christopher Nolan's "Oppenheimer", which was released on 21 July, fixes its gaze on the titular J. Robert Oppenheimer, who coordinated the Manhattan Project, which ultimately led to the US using two nuclear weapons on Japan at the end of World War II. In the movie, his efforts climax in the Trinity test, which took place on 16 July, 1945. It was the first detonation of a nuclear weapon in history, and though the bombings of Hiroshima and Nagasaki would ultimately show the full impact of these new weapons, Trinity is the one time Oppenheimer got to see his work firsthand.
In the film, Oppenheimer and other members of the Manhattan Project choose Los Alamos in New Mexico and the Trinity site (located 210 miles south) because they were seemingly deserted. But scholars and activists have challenged that notion for years. In the decades since, as the United States government has started to take responsibility for some of the lives impacted by nuclear testing, New Mexicans who were there in 1945 and their descendants have been left out and unacknowledged — until now.
"We were basically of no consequence to them, and we became the collateral damage that nobody's ever wanted to address."
The Trinity Test's Effects on the People of New Mexico
In 1940s New Mexico, there were, in fact, people living around Los Alamos and the Trinity test site. Dr. Dylan Spaulding, a senior scientist in the Global Security Program at the Union of Concerned Scientists, tells POPSUGAR, "There's a difference between remote and uninhabited. The Trinity test might have been remote, but it was not uninhabited."
"Not everyone who lived nearby was evacuated," he explains. The people there lived in small agricultural communities and were very self-sufficient. "They found their own food, they had their own livestock," he says. "It's the desert. So they primarily collected water off of roofs and gutters. When the test happened, and there was fallout, that fell out into their water supplies and onto the food they ate."
Tina Cordova, cofounder of the Tularosa Basin Downwinders Consortium, tells POPSUGAR that July is when New Mexico receives most of its rainwater, something viewers see in "Oppenheimer." "There was a horrendous rainstorm before [the test]," she explains. "And then there was a horrendous rainstorm later that day, and it likely brought down the largest particles of plutonium and other radioactive particles. And then it was deposited into our water supply."
Cordova is a sixth generation New Mexican, and growing up she heard stories from her family members about the day of the Trinity test. "When I was much younger and before I started doing this work, I asked my grandmother, 'Do you remember when the bomb blew up?'" she recalls. "And she said, 'I do remember. It was before daylight, and we were still asleep. It lit up the sky brighter than any day I had ever experienced.'"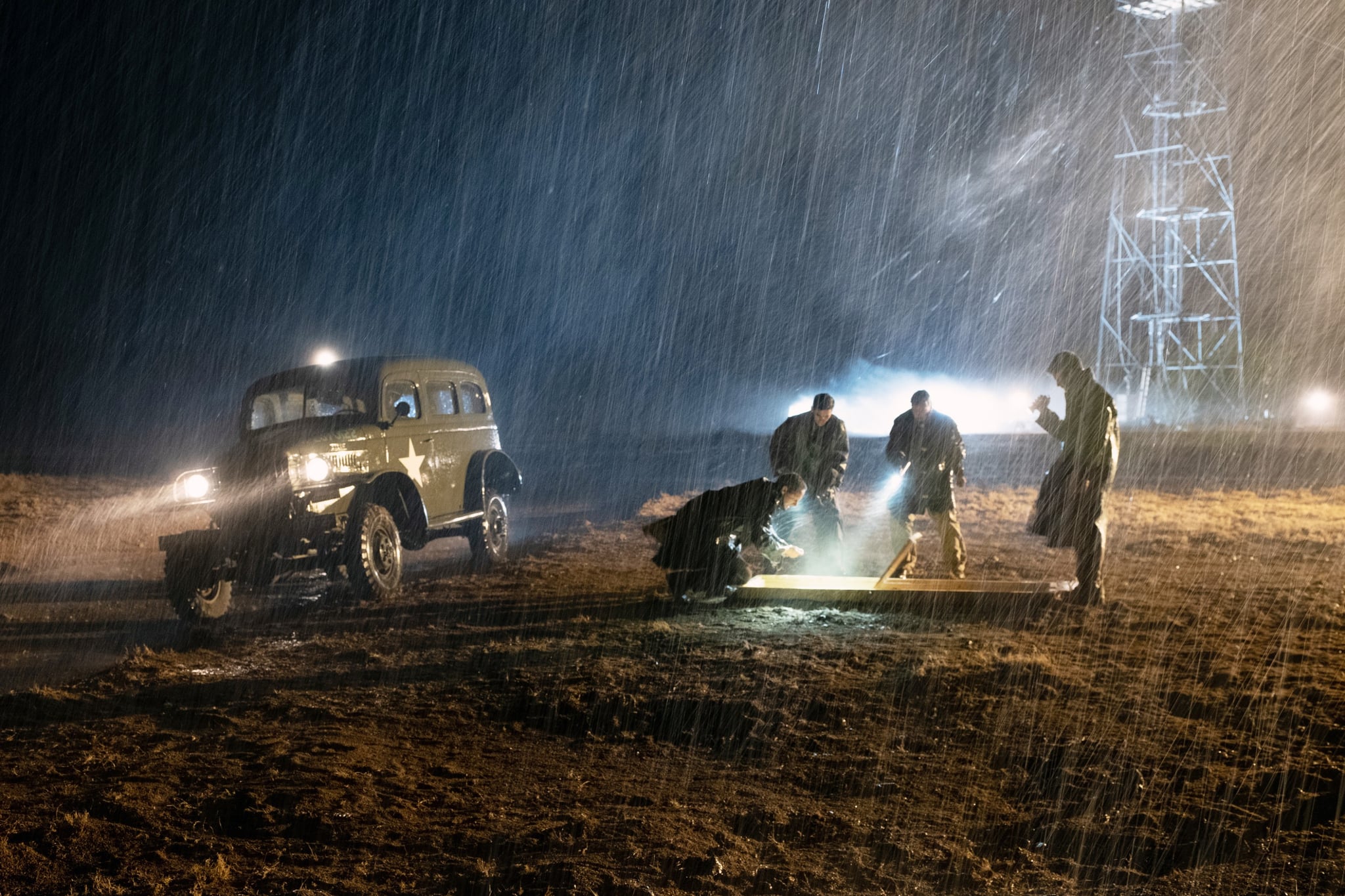 But what her grandma remembered most, Cordova says, is that ash fell constantly from the sky. Since it was so hot, they left all their windows open and just constantly had to sweep ash out of the house. Plus, many families tended their own gardens and crops that were also affected by the ash and radiation. "And so we were maximally exposed and they gave us no warning before or afterwards," she says. "People didn't know what it meant." In her work, Cordova has spoken to many people who were alive at the time (including her own father) through her work for Trinity Downwinders. She remembers of those conversations, "It was pretty much amazing because they all said the same thing: We thought the world was going to end." Witnessing the Trinity test, and all the fear that went along with it, changed these people's lives forever.
After the tests are over, Oppenheimer says in the film of the Trinity and Los Alamos sites, "Give it back to the Indians." "And I thought, that summarizes it," Cordova says. "Now that it's filthy, replete with radiation, give it back to the Indians."
In 2020, the National Cancer Institute acknowledged in a study that those exposed to radiation from the Trinity test in New Mexico probably got cancer from the fallout, according to the Associated Press, but that because of lack of comprehensive data it's hard to know the extent. Cordova, herself a cancer survivor, shares that anecdotally she knows many downwinders who ultimately died of cancer, as well as many of their descendants. Spaulding also points out that before the Trinity test, they did a much smaller uranium test, in part, to measure where the fallout went. "It goes to show that they were aware that fallout could be an issue," he says. "But it didn't lead them to evacuating populations within relevant areas."
For Cordova, watching "Oppenheimer" was very emotional. "I wept during the Trinity scenes. How could I be present in that moment in this film without feeling such huge emotion?" she says. "I thought of my dad, I thought of my aunts, my uncles, my cousins. I thought about my neighbours. I thought about how it changed our lives, never to be returned to what they were before. I thought about all the years that we've been crying out for justice."
"We were basically of no consequence to them, and we became the collateral damage that nobody's ever wanted to address."
Why Hasn't the Government Acknowledged the Toll Trinity Took on People in New Mexico?
New Mexicans aren't the only people affected by nuclear testing who've had to fight for recognition. Most testing took place in Nevada and the Marshall Islands, and many military veterans took part in testing
In 1990, Congress passed the Radiation Exposure Compensation Act (RECA), which provides monetary compensation for victims of testing. The act provides a one-time payment to individuals who may have suffered cancer or other specified diseases after being exposed to radiation from atomic weapons testing or uranium mining, milling, or transporting. The act and its expansions ultimately covered people impacted by nuclear action in Nevada in the Marshall Islands, but it does not include Trinity downwinders in New Mexico. Cordova and the downwinders have been fighting for it ever since.
Cordova thinks part of this neglect is because of environmental racism; New Mexico has always been a minority-majority state. "I do believe that that played very heavily into the decisions that were made then and into the decisions that continue to be made today," she explains. Spaulding and Cordova both make a point that the government spends hundreds of billions of dollars to modernise, operate, and maintain its nuclear arsenal (a July report from the Congressional Budget Office put the number at $756 billion from 2023 to 2032).
"So they can no longer say to us, it's gonna cost too much and expect us to receive that as an adequate excuse," Cordova says. "There is absolutely no excuse for what they've done to us and what they've left us here to deal with."
Surprisingly, on 27 July, the Senate did pass an expansion and extension of RECA as part of the National Defence Authorization Act (NDAA). For the first time, the act would cover New Mexico downwinders and post-1971 Uranium miners. New Mexico Senator Ben Ray Luján, who's been fighting for the expansion, said in a statement, "Nearly eight decades after the Trinity Test in New Mexico, many New Mexicans are still left out of the original RECA program. This is unacceptable given the number of New Mexicans who have gotten sick and died from radiation exposure. The federal government must do right by these communities, and today's Senate vote is a step in the right direction toward justice."
The House did not include the RECA expansion when they passed the NDAA, so the House and Senate versions of the bill will have to be reconciled and passed again. But it's a big step forward for Trinity downwinders.
Cordova says that since "Oppenheimer" has been released, she's gotten more messages from people interested in learning more. "Once you understand this history, if you remain complacent and you do nothing to engage in helping fight the battle with Congress to be included in RECA, then you're complicit. You're part of the ongoing injustice of all of this," she says. "Join with us. See us."