When Will Toy Story 4 Be on Disney+?
Waiting For Toy Story 4 to Come to Disney+ Is Taking Infinity and Beyond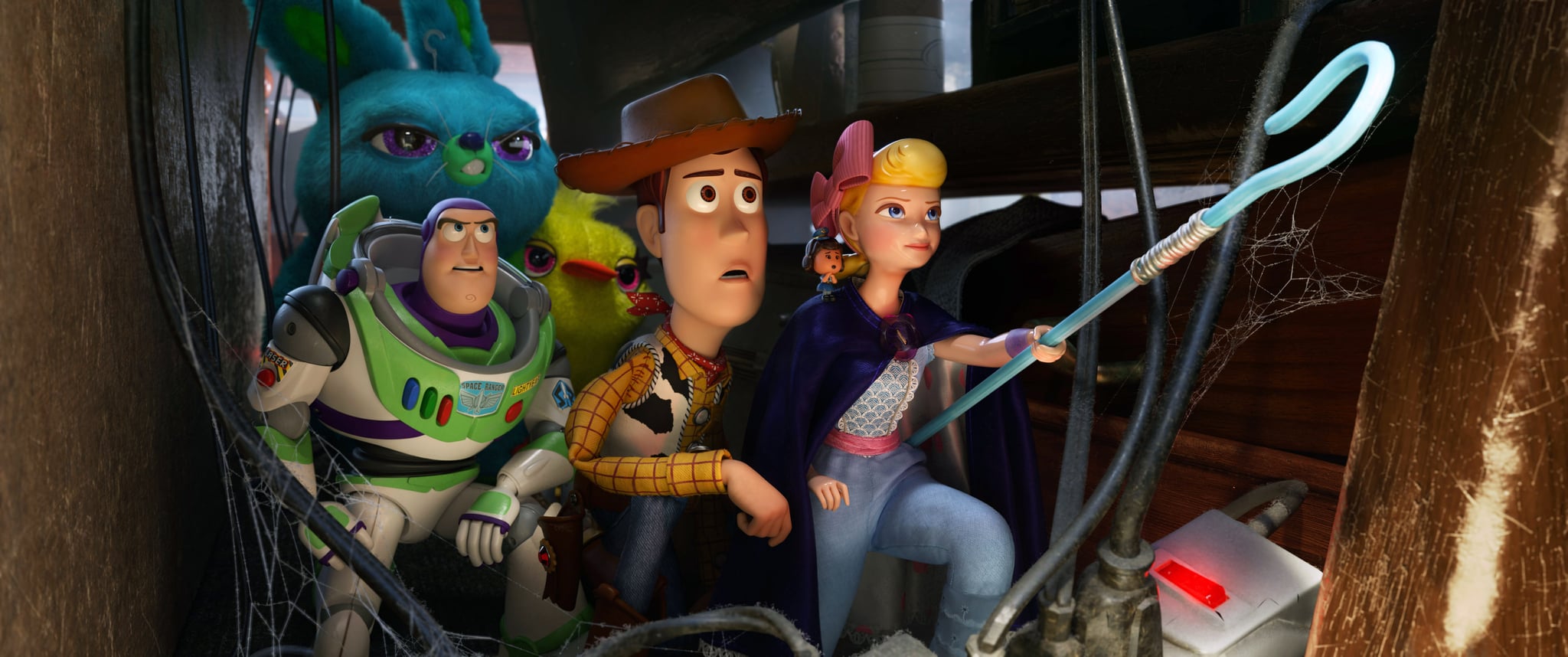 Ever since the arrival of Disney+, we've been diving into all our favourite Pixar content, including the beloved Toy Story movies. The first three films are available on the site and app right now, but the latest instalment has yet to arrive. It feels like we've been waiting for infinity and beyond, but as of now, here's what we know about when Toy Story 4 will be on Disney+.
Unfortunately, Disney has yet to announce a specific date, and it's probably because the film just saw its theatrical release this past June. According to Collider, new Disney movies should be available on the streamer eight months after they open in theatres. So, with this in mind, if you calculate eight months from June 2019, you'd see a Toy Story 4 release sometime in February or March of 2020.
Another reason Disney hasn't confirmed a specific date is the fact that the streaming rights to the movie are a bit complicated right now. Back in November, when a Twitter user inquired about when Toy Story 4 would be available, the Disney+ help Twitter account revealed that they were "just waiting for the rights from Netflix to go up." (Note that none of the Toy Story films are currently streaming on Netflix.)
The wait might be hard, but at least we know the movie is coming. And in an interview with ComicBook, Toy Story 4 producer, Mark Nielsen revealed that viewers will be getting more character specific stories in the future. "Disney+ actually gives us such a great opportunity to do exactly that," Nielsen told the outlet. "I was fortunate enough to produce the Forky Asks a Question series, these 10 films that we made for Disney+, and there's another production unit within Pixar that made Lamp Life, the backstory of Bo Peep, before Toy Story 4, and that's coming out on Disney+."
So while you wait for Toy Story 4, there's plenty of content from the Toy Story franchise to enjoy on Disney+ in the meantime. Along with the first three movies, you can catch Forky Asks A Question, a new series of shorts in which Tony Hale revives his adorable character from Toy Story 4. Three other Toy Story Toons shorts — Hawaiian Holiday, Small Fry, and Party Saurus Rex — are also currently streaming.