Why the Next James Bond Should Be a Black British Actor
The Next James Bond Should Be Black & British — And We're Tired Of Asking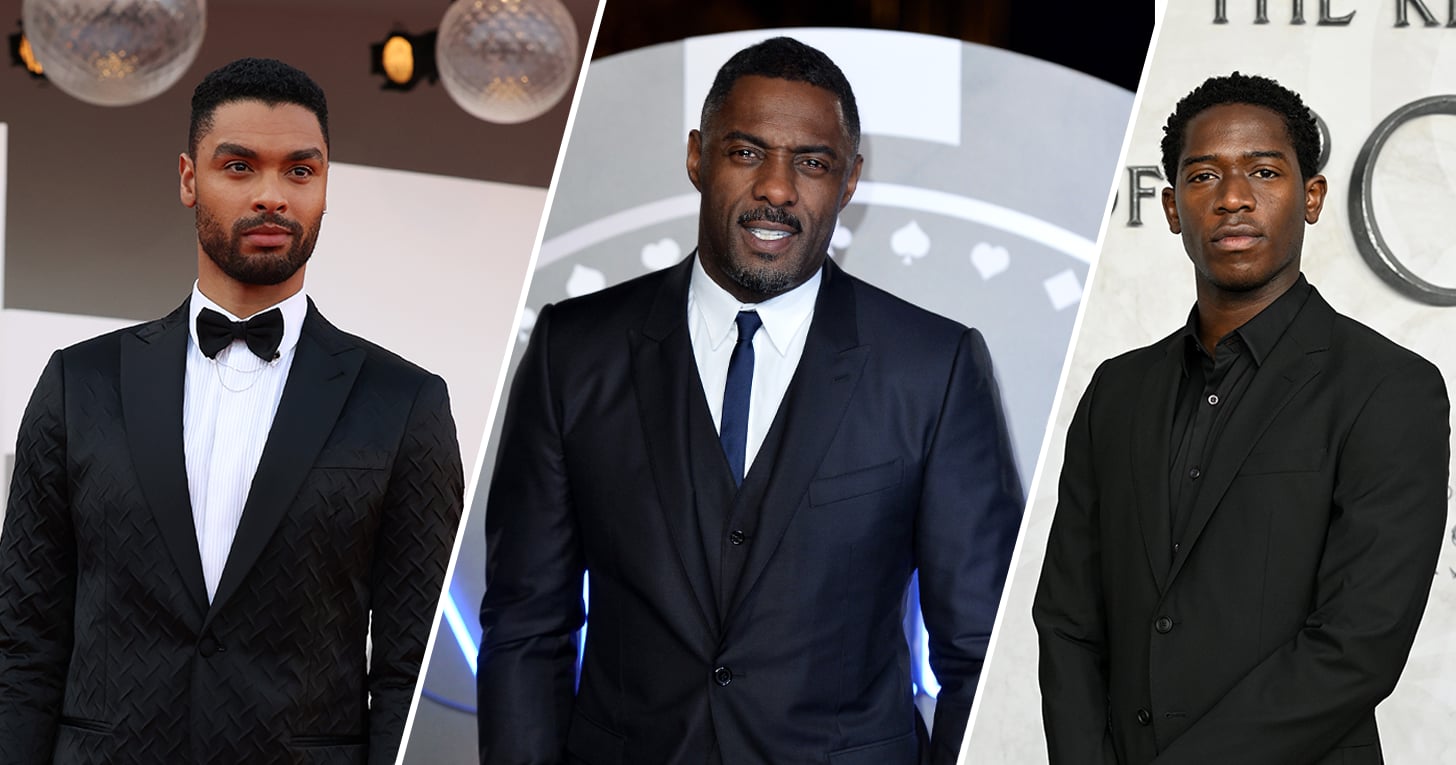 James Bond is one of the most iconic and widely known characters to ever grace the film industry. The suave secret agent, created in the 1950s by British writer Ian Fleming, has through the decades become the epitome of charm. Since 1962, seven men have portrayed Bond on the big screen. And up until now, all of them have been British — and white.

When Daniel Craig announced his retirement from the role in 2021, rumours began to swell about who might be the next Bond. Producer Michael G. Wilson has alluded to caveats: the next Bond should be young enough to sign on to a decade-long commitment; the actor should be British; and he should be a man.

Now, the Bond franchise has a weighty opportunity: it could make a Black British man the next Bond. It would not only be an important step forward in terms of on-screen representation — it could help the whole world see what being Black British really means.
If one of the most globally recognised British characters is played by a Black man, maybe the whole world will begin to grasp the concept of the Black British identity.
Several high-profile Black British actors have been floated for the role: Idris Elba, Regé-Jean Page, Damson Idris. However, for many, Elba remains at the top of the list to play agent 007. Even though Elba has distanced himself from the role, a recent study revealed that he is the UK's top choice to replace Craig, with Tom Hardy and Tom Hiddleston following in second and third place.
For me, Elba seems like the most befitting choice of the Black British actors rumoured to take on the role. Millennials like myself see Bond as more mature — someone who is effortlessly charming, witty, and handsome. Elba, for many Black Brits, embodies the "cool uncle" trope. He's the one in the family who is always well-dressed, has an attractive partner himself, and sneaks you £10 when your parents aren't looking.
But even if Elba isn't the next Bond, any Black British actor would be a momentous choice. Particularly in British TV and film, there's an overrepresentation of a specific type of Black male character: one who is usually linked to gang culture, drug-selling, and other illicit behaviour. Like many other people I know, I'm fond of TV series and films like "Blue Story," "Top Boy," and "Kidulthood." But many of the main characters reinforce negative stereotypes, all to varying degrees. Sure, we're seeing a bit of a shift recently with TV series like "The Capture" and the Christmas rom-com "Boxing Day." But still, even today, many of the depictions of Black men are negative — and many of the Black men in my life feel like such portrayals only flatten their experiences and contribute to the racial stereotyping they deal with on a daily basis.
In 2020, Black Lives Matter protests overtook London after the murder of George Floyd. But they also gave rise to many conversations about what it means to be Black British. Many of us expressed how our British identity is questioned because of our skin colour — almost as if our British identity ought to be synonymous with white skin.
That's why this moment is so crucial. If one of the most globally recognised British characters is played by a Black man, maybe the whole world will begin to grasp the concept of the Black British identity.
To me, this identity is a merging of British, African, and Caribbean cultures coming together as one. Our dialect and the music we listen to reflect this; they include Caribbean and African cultural references and language. But for the many of us who were born and raised in Britain, we also inherently relate to British culture. We too crave a full English fry-up after a night out, get the instant urge to sing along to Oasis's "Wonderwall" whenever we hear it, and yes, love a cup of tea.
Still, the "British" part of "Black British" is often cast aside by non-Black Brits. Maybe that's why Star Wars actor John Boyega recently expressed doubt that the next James Bond would be Black. And I have to say to a certain extent I agree — especially when you consider the racist backlash that Lashana Lynch received when it was announced back in 2020 that she would be the first Black female 007. That only reinforced what we know to be true: that so many people refuse to acknowledge Black people as British, whether subconsciously or overtly.
I'm certain that the news of a Black man being cast to play the next Bond would be met with praise within the Black community across the United Kingdom. At the same time, it would be naïve to assume that having one Black man in such a popular role will create some sort of instant shift in the way Black men are represented in TV and film. We know that one character won't dissolve hundreds of years of racism, bigotry, and systemic inequities. And we know that all Black people going about their lives in Britain — more so than famous, wealthy actors — contend with that legacy every single day.
But we can hold both realities as true: that a Black James Bond would be a huge step, and that the path to true equality is still so much longer.